Agri marketing: commercial viability of rare and native sheep
UK farming in the modern era has seen more farmers turn to commercial breeds due to there growth rates and carcass quality. Although there are farms out there starting to turn the tide and commercially breed rare and native breeds because of their superior flavours and taste. But you still need to make a profit! key to making a profit on these breeds is considering the role of agri marketing to target the premium market. It is also important to consider which breeds will suit your farm set up and how you can add value to your raw produce such as charcuterie. This article talks about how different farms are able to integrate rare and native sheep breeds into the commercial world.
How to succeed commercially with rare and native sheep breeds
The commercial case for native and rare breeds can be made on many fronts, says Christopher Price, chief executive of the Rare Breeds Survival Trust.
"Keeping the right breed, in the right place and at the right density keeps costs down, and native breeds demonstrate this well," he says. "Native breeds have lower vet and med costs, a lower environmental impact and bring social and cultural benefits that further enhance their value."
The rising interest in food provenance, accelerated to a degree by the Covid-19 pandemic, means the commercial case for rare breeds is, in any case, growing, says Mr Price. This is backed up by anecdotal evidence from RBST members and the growth in farm retailing during the pandemic.
What does the Rare Breeds Survival Trust do?
Promotes the breeding and registration of rare and native breeds
Works to protect more than 150 individual breeds across nine species
Monitors the number of rare and native breeds, through breed societies, using the number of animals registered in a year to estimate the total number of breeding females
Produces a Watchlist annually
Monitors threats to breeds, such as inbreeding and geographical concentration, in a bid to reduce these
Saves genetics in the UK National Gene Bank, collecting mainly semen but also embryos
Makes emergency purchases of genetically important stock and places these in approved breeding centres
Promotes the use of rare and native breeds for food, fibre and conservation grazing
The RBST is a charity dedicated to promoting and preserving the UK's rare and native breeds of farm livestock. It has 4,500 members and provides a network of knowledge to support and encourage breeders to reduce the threats to these breeds. While frustrated at the lack of progress and detail on England's new Environmental Land Management (ELM) scheme, Mr Price says there is a clear role for native breeds in each of the three elements of ELM. He is also pushing for them to be included in the developing support plans of the devolved nations.
Payment for public goods in the form of ecosystem services under ELM – for example, conservation grazing and other initiatives will encourage the keeping of native breeds.
"When BPS goes, many farmers will not be able to afford to keep livestock in the way that they have done in the past," says Mr Price. "Every breed has its place and with BPS going, one of the things that will be done differently will be to keep breeds that are bred for their landscape."
However, in order to support the growth of native breeds, better access to abattoirs is needed for smaller groups of stock, something on which the RBST and other bodies are working and lobbying.
Why go native? Tips for commercial success with rare breeds – Agri marketing
Make the most of new support – native and rare breeds offer many opportunities as farm policy changes. Conserving native livestock is among the proposed public goods set to qualify for financial backing in England and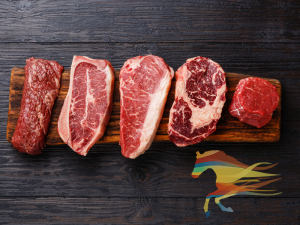 potentially in other parts of the UK.
Benefit from lower production costs – native breeds have adapted to the British climate, geology and management, so are much more suitable to extensive systems and forage-based diets.
Market the difference – the high quality and sustainable production of rare breed meat is proving increasingly appealing to restaurants and consumers alike.
Maximise routes to market – rare breeds have many agri marketing opportunities. These range from mainstream breed-specific schemes by large retailers to local butchers. Many farmers also sell directly to consumers through farm shops, on-site butchers, online orders and home deliveries.
Look beyond meat and wool – in many cases, rare breeds add to the local culture. The success of Longhorn cattle and Exmoor ponies has much to do with the way they look and interact in the landscape. Related commercial routes include farm tours, experience days, tasting events and filming opportunities.
Case study: Nick and Jon Francis, Paddock Farm, Lower Brailes, Oxfordshire
"Know your market" is the most important piece of advice Nick Francis can give to anyone looking to keep native and/or rare breeds. Nick and his brother John farm 70ha, producing pedigree Tamworth pigs for direct sale to their restaurant and butchery customers.
This year they have added 40 beef stores of 12-18 months, including Hereford, Galloway, Shorthorn and Angus. Carcasses from the different breeds are being assessed as they come through the butchery, with the breeds chosen to suit the permanent pasture and regenerative system the brothers want to run.
Paddock Farm facts
Jon and Nick Francis – first-generation farmers, started in 2008
70ha rented land
Butcher shop and charcuterie, also restaurant, hotel and pub sales
Two full-time farm staff, eight full-time in butchery, two part-time drivers
50 pedigree Tamworth sows
Average just over seven pigs a litter
40-plus beef animals
Pigs weaned at eight weeks, finished at about seven months
The Paddock Farm beef herd is mob grazed and moved daily, a practice that the brothers have since adopted for the sows too. They are seeing welfare benefits from the regular moves to fresh ground and benefits for the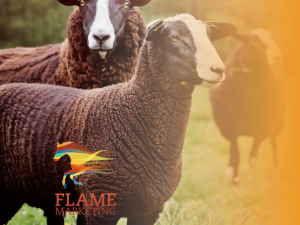 land too. After extensive testing, Tamworths were chosen for taste and because as an old English breed, they had the potential to do well on a 100% outdoor low-input system. With sows producing just over seven pigs a litter, the meat and products must be sold at a premium.
The brothers need to earn £300 a finished pig to be profitable. "At that rate it's profitable but we can't afford to supply middlemen," says Nick.
Situated on the edge of the Cotswolds, with a hinterland of relatively well-heeled customers and discerning chefs willing to pay for a premium product, they are also close enough to London to make twice-weekly deliveries to the capital. The first Covid-19 lockdown hit their restaurant customers hard, although shop sales increased dramatically and are still above year-ago levels.
The brothers had initially bought pigs to produce tasty meat for friends and family. This was a great success and they began production proper in 2008, borrowing £10,000 on their business plan. They had asked for £20,000 but with no security, they were turned down for the full sum.
They began by selling whole and half carcasses to restaurants, hotels and gastropubs, they then opened their own butchery. As well as the pork and now their own beef, the shop now sells local lamb and importantly, there is access to a relatively local abattoir at Long Compton. Mr Francis would encourage others to "go native", describing the current interest in taste and how food is produced as a great opportunity to produce nutritious meat on relatively low-input systems.
Paddock Farm native breed tips
Know your market and where to sell – Agri marketing
Accept that native breed meat is likely to cost more to produce
Suit your animals to your land
Believe in what you produce – that will sell it
Food trends can change quickly
"I don't think the market is saturated," says Nick. "There is more and more interest in food and how it is produced. Native breeds are really important to that."
Agri Business management
Agri marketing for Sheep
Beware that markets can change, James warns. "When we first set out selling pork, the restaurant fashion was for nose-to-tail eating – that has switched to an awareness/concern over the environmental impact of animal production.
"With the beef, carcass balance is all important so we're trying to build up custom for burgers. We set out with the clear intention to produce the best pork. We don't have to pretend, we believe it."
James Fanshawe began his move from Continental cross suckler cows to native breeds in 1996 and found they suited him and his farm. About half of his 100ha all-grass home farm is traditional ridge and furrow, while a further 120ha of grazing is taken on seasonal annual lets. The bulk of his 170-cow suckler herd are pedigree Beef Shorthorns but Mr Fanshawe also has a few pedigree Gloucester cows, alongside South Devon and Angus animals.
Oak Farm facts
100ha grassland home farm rising to 600ft, another 120ha taken regularly on seasonal lets
170cows, 350 head of cattle in total
500 ewes, mainly Texel and Aberfield crosses but also Manx Loaghtan, Herdwick, Shetland and Jacobs
One full-time employee
He says that carrying the extra weight of the larger Continental cross cows cost about £200 a head a year more than for the native breeds, with no guarantees of a heavier calf.
"Although the South Devon cows ate only three-quarters of what the Limousins ate, and the Beef Shorthorns about half, we found that the calves at weaning were not that much smaller," says Mr Fanshawe, a former partner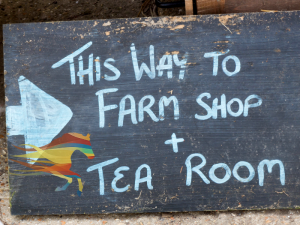 in accountancy firm PWC, who started farming in 1985. Natives do better on grass and grass is our cheapest feed, even when ensiled. Natives do not need expensive grains for feeding – they will eat grains but it is really a waste of money," he says.
"You must look at the efficiency of the cow – I believe that the native breeds can do a very good job and you don't have to have a native breed bull. Native breeds finished on grass produce tasty meat – and you can finish pure-bred natives in under 24 months, but you can't have tasty meat without some fat. They are also safer and much quieter than continental breeds."
Mr Fanshawe is critical of the EUROP grid, considering it outdated and convenient for the processor but not for the consumer. Much more attention should be paid to grading and rewarding for taste, he says. "I'm not saying you can't get taste from the continental breeds, but you can get it much better from native breeds. The processors won't do it unless they see a commercial advantage – the supermarkets need to get involved."
Most of his steer calves are sold at weaning, with just a few kept for finishing. He has had a ready market for the weanling steers, which have been going to a finisher on Morrison's native-breed scheme. "Morrisons did Shorthorns a great favour by drawing people's attention to their qualities," says Mr Fanshawe.
Online marketplace Sell My Livestock has also recently proved a good platform for calf sales. Interest in food provenance has been heightened by the Covid-19 pandemic and this, along with taste, is an aspect that Mr Fanshawe thinks will only increase in importance. Most of his 500 ewes are Texel and Aberfield cross but he also keeps Manx Loaghtan, Herdwick, Shetland and Jacob sheep.
The native breeds are lambed outdoors and require far less attention than the mainstream breeds, he says. "They are cheaper to keep, less trouble in general, they have less foot trouble, and they produce great meat. "In a wet autumn you get less poaching because they are lighter, which means you can keep more too. People need to take account of all these factors."
Mr Fanshawe markets his finished lambs both deadweight and at markets. When sired by a commercial ram, although the smaller ewe means they finish at a lighter weight, he says they grade well if a good tup is used. His beef and lamb are also sold through local retailer Fosse Meadows, which concentrates on producing traditional slow-grown poultry and sells other traditionally produced meat from local farmers. Preferring to concentrate on producing quality stock, Mr Fanshawe has not been tempted to venture into direct sales.
Article taken from Farmers Weekly
At Flame Marketing we are agri marketing specialists, our knowledge of farming systems range from arable to sheep, and dairy to poultry. To find out more about how we can help you to effectively target the premium market through Agri marketing check out our Firecracker package.