7 blog ideas for your dairy diversification business
Writing blogs for your website is one of the best and easiest ways to improve your online visibility for your dairy diversification business. But we know coming up with ideas for your blog content can be tricky; it's always harder to see what is interesting to your customers when you are the one doing it every day.
So in this blog, we have come up with some blog ideas that should apply to almost any dairy diversification, whether you have a milk vending machine or a cheese business or produce ice cream. We have mostly focused on cow dairy farms but most of these blogs could be reworked for a sheep or goat dairy set-up. If you run some other form of farm diversification, check out this blog for more blog ideas, and if you run a glamping business, check out this one.
Blogs to educate your customers
If you are nervous about blogging, particularly if you struggle with writing content that asks for sales, then educational blogs are a good place to start. You will forever be shocked by how little the average person knows about farming and food production. But there is currently a huge demand from the British public to learn more about where their food comes from and to better understand the lives of farmers in the UK. This can be seen by the large number of popular farming-related TV programmes that are currently available.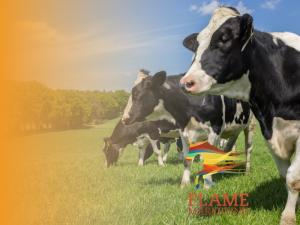 As the bar for knowledge is fairly low for the average consumer, educating them doesn't have to be difficult. Keep the topics simple and try to avoid jargon. One approach is to challenge the jargon they may come into contact with in supermarkets, such as:
What does it mean to be an organic dairy?
Or
What are the benefits of buying organic milk?
Along the same vein, you could explain what different logos mean on food packagings, such as red tractor or RSPCA assured. You could also explain the differences between each and then link this to whichever one you use on your farm and why.
What are the benefits of blogging for your dairy diversification business?
Why is blogging so useful for your dairy diversification business?
It improves your online visibility so more customers can find you on Google
It provides content that can be recycled and reused for other marketing channels such as social media
It educates your customers about why they should buy from you and the type of business you are
It allows you to encourage customers to try new things by removing or tackling "fears to buy"
It gives you a platform to educate the general public and explain the value of farming in today's world.
One of the best things you can do to improve the visibility of your website yourself is to create targeted blog content that is SEO friendly. To make blogs SEO friendly, you need to cover topics that resonate with your ideal client and match how they search for your solution or business online. You can use guesswork to do this, but we would always recommend having keyword analysis completed to have a clearer picture of the topics and phrases you should be focusing on. We recommend using our friends at SEO Angel for this service. You will also need to make sure you understand how to upload blogs to your website and check the SEO settings while doing this. For WordPress sites, Yoast is a very easy way to make sure you have checked off all the SEO tasks during the upload process.
Blogs to show the value of your dairy diversification products
As an extension of educational style blogs, you can look to tackle blogs that highlight the differences and value provided by your products. This can manifest in a number of ways: it could be about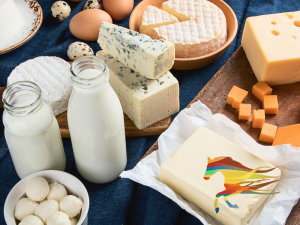 your management approach which is unusual or high sustainability or very high welfare practices. For example:
How [insert business name] has created a carbon-neutral range of cheeses?
Or
5 reasons [insert business name] use [insert method] to ensure our cows have the best life
Value can also be added by showing the processing surrounding your food production. The best option with this is to choose something that is done on an industrial scale in most alternative products but you do it either by hand or in a more artisanal way. Or this could include having an unusual breed of dairy livestock. For example:
7 reasons we chose [insert breed] over common dairy cows like Holsteins
You could also cover the different experiences your customers would get by shopping through your dairy diversification. For example, if you are self-service then talk about the convenience of this approach. Or if you have more direct customer contact then talk about being able to meet with the producers/farmers and talk to them directly about their dairy products.
This type of content helps to show the value of your products compared to a supermarket, which in turn helps to support your premium pricing.
Why do we use numbers in our blogs?
You will notice some of the blog titles suggested in this blog and many on our website have numbers in them. This is for a good reason. Statistically, people are far more likely to click on a blog that is in a list format or has a number in the title. In fact, depending on your industry, it is up to 7 times more likely that someone will click on the blog if it has a number in the title.
The choice of number is also important. Human psychology means we are more likely to engage/notice some numbers over others. Prime numbers such as 3, 5, and 7 are top of this list but 10 also ranks well, as do odd multiples of 7, such as 21 and 35. For most blog content, I would try to stick to 3, 5, 7, or 10, as any more than that and it can become too long or the quality of the content will drop which has a negative impact on SEO ranking.
Using numbers can also be helpful if you are not a keen or confident blog writer as it can help to focus your thoughts and encourage you to complete sections of the blog like a checklist, making the process less painful.
Recipe blogs – upselling your dairy diversification products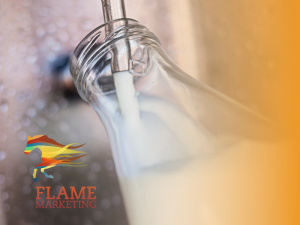 If you are a food producer in any way, recipe blogs are a fantastic option. They are normally fairly easy to write, they have high click rates, and they allow you to upsell your products very easily. We often find that farmers, and often farmers' wives, will have a store of fantastic seasonal recipes that they have used for many years. You can draw on these to create blog content. Recipes help to directly sell your produce by linking the recipe to a buy-ingredients option.
If you are a cheese producer, you could do something as simple as:
How to create the perfect local cheese board
Or
Using [insert brand name of cheese] to make the world's best-ever mac and cheese recipe.
If you find sitting writing blogs hard, that is ok; not everyone is a natural wordsmith. But it does get easier the more you do it and the more you find your own voice. When we write blog content for clients, we normally write approximately 1000 words or a little more as we know this is an ideal length for customer engagement and keeping the search engines happy. But even a 500-word (about ¾ of a side of A4 in Word) blog that is quality content can help if you are new to blogging.
We offer a marketing coaching package where we can teach you to write blogs and help you come up with your content ideas among other benefits; check it out here. Or we can even simply write blogs for you on a regular basis. Contact us for a quotation here.     
To find out more about planning your farm marketing strategy, you can download our free guide here.