7 farm diversification ideas for 2023
British farmers are facing increasing pressure on their farm businesses from all sides; from the political landscape to the issues surrounding rising input costs and many more. Farm diversification is now seen as a necessity for many farms, particularly smaller family farms.
Classic farm diversification includes ideas such as glamping, agricultural contracting and meat boxes, but trends vary year-on-year. In this blog we are going to look at some less common farm diversification ideas that we believe could provide much needed additional income in 2023.
1.      Bees and honey – the environmental farm diversification
Introducing bees to your farm has plenty of benefits outside generating income. It is likely that improving habitat for pollinators and the introduction or management of pollinators on farmland will be rewarded through the ELMS scheme. Additionally, the introduction of bees is likely to improve the pollination success of crops on the farm, which could lead to improved yields.
However, bees can also provide a more direct income source and become a farm diversification venture in their own right. There is a market for locally produced British honey sold in farm shops and health food stores, along with the option to sell direct from the farm. Honey that has been produced by bees who are predominantly feeding on one plant species can also be imbued with specific flavours and qualities which are prized by some consumers, such as lavender or gorse honey.
There is also the option to extend this range to include other bee related products such as beeswax candles, beeswax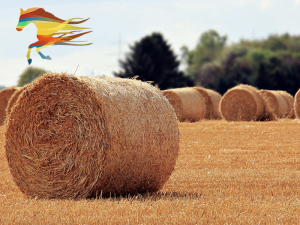 food wraps and honey-based skincare products. Skincare products will require you to complete some online forms and obtain certification of the safety of the products, but this is relatively easy and low cost to achieve.
2.      Farm restaurants – the foodie farm diversification
Farm shops have been a popular choice of farm diversification for some time, and many have added cafes and eateries to these farm shops. But one area that is growing in demand is farm restaurants. The type of restaurant will depend on the local market, but for this blog I am going to focus on the idea of a higher end farm restaurant for evening dining predominantly.
Farm restaurants work best when set up as a joint venture with a chef or for those with restaurant experience. They can provide an ideal farm diversification option as they allow farmers to use their own produce for the restaurant. This way, they gain maximum value for the produce while also highlighting their produce to consumers.
This type of farm diversification works particularly well when run alongside meat or veg box businesses. The farm restaurant should focus on an ethos of highly sustainable, local and seasonal food as this will appeal to the consumer most likely to spend money here. They share those      values and are also likely to buy the produce if sold separately.
3.      Pet animal sales – the livestock option
In recent years there has been increased demand for pet livestock and poultry in rural areas. This trend increased further following the pandemic as more people looked to move to rural areas and follow the "good life" lifestyle.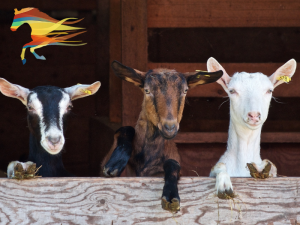 Producing animals for this market can provide a lucrative income and could offer an ideal opportunity to support a rare or native breed that you are particularly keen on.
Pet sales are an ideal farm diversification to run alongside a commercial livestock business, particularly if you are a social person who will enjoy educating potential customers. Poultry has previously been the most common form of this diversification, but with the increasing risk of bird flu and outbreaks at a number of existing pet sales businesses, this is a somewhat risky new farm diversification.
There is a smaller market for larger livestock sales such as cows, sheep and pigs, but it is likely to be a less risky option in the current climate. To take this farm diversification from a side business to a fully fledged income stream, you need to ensure you can provide the best possible customer service. This could include offering farm tours, providing a welcome pack with each new sale that offers guidance and key information, or offering complementary husbandry services such as shearing.
4.      Foraging      courses – the wilding option
There has been a growing interest in foraging for some years now. This is in part due to an increased desire to reconnect with our food and with the natural world around us. Some farmers may see foragers as a problem, as a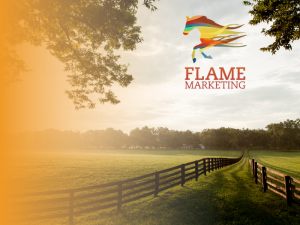 small minority can be inclined to go foraging where they are not wanted or shouldn't be. However, this farm diversification option could offer farmers a way to make money off foragers while also helping to reduce their negative impact on you and your farm.
Many people will not understand what can and can't be foraged when starting out. So, offering foraging courses on your farm can be an ideal opportunity to not only educate them on what is edible or not, but also what the rules and etiquette around foraging are.
Setting up this farm diversification does rely on you either having the expertise yourself or working with an experienced and qualified forager. But much like our bees example earlier, this type of farm diversification could tie in well with the environmental goals being brought in for farming. This allows you to create a more significant income from land that has been returned to nature to some extent. Making foraging fun and engaging is key to the success of this diversification, and examples on social media include @eatthecountry on Instagram.
5.      Rural skills training – the agricultural option
Providing training or courses features in this blog in a few places. But in this case, we are referring to professional skills. If you are in a position to offer professional training in areas such as hedge laying, shearing and coppicing, rural skills training can provide an ideal additional income for you farm.
The ideal customer for this farm diversification would include smallholders who are looking to do more activities themselves or students who are looking to add a new skill to their repertoire. Marketing for this farm diversification should focus on presenting a professional working environment and targeting educational centres such as local agricultural colleges or rural organisations such as the Devon Association of Smallholders.
6.      Craft courses – the arty farm diversification
In contrast to the previous option, this farm diversification should focus on recreational learning. Craft courses could cover a wide variety of things, so the key is to pick a craft that you love and has local demand. This farm diversification is unlikely to provide a significant sole income, but it does make for an ideal side business, particularly if you tie it in with a complementary business, such as a yarn business offering knitting or spinning courses.
You may decide to run courses on a seasonal basis to fit around your other farm business commitments or to best access raw materials. For example, you might decide to run wreath making courses in the run-up to Christmas, but then do sewing courses in the summer. Whatever type of course you decide to run, ensure you are marketing it where your ideal customer is hanging out. Check out our marketing strategy guide for more on this!
7.      Yarn or fibre businesses – the wool diversification
The millennial generation has created a resurgence in craft hobbies, particularly fibre or yarn craft such as knitting and crochet. This is a generation that values handmade and crafted items, alongside demanding strong ethical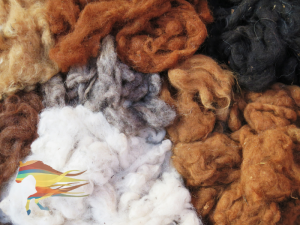 values from many of their favourite shops. As such, this is an ideal market for farmers to tap into, as they can offer locally produced British wool or fibre on an artisan basis.
This type of farm diversification benefits from having a member of the family who is passionate about at least one type of fibre craft so they can best understand how to tap into the customer base. For more information on marketing your wool or fibre business, check out this blog. 
Check out our back catalogue of marketing advice blogs to see how to turn your farm diversification into a successful business in 2023.