Farm Business: How beef farmers are coping with the loss of BPS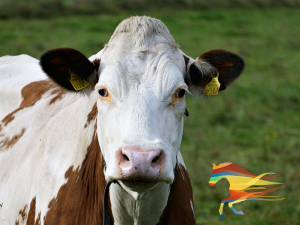 Beef producers have long had to cope with the vagaries of the markets, and for many, the cash from the Basic Payment Scheme has been the one thing which has kept the bank manager from the door of their farm business.  
For Cumbrian farmers David and Maggie Kelly, it formed a 'substantial' part of their farm business income and profitability. But the realisation that they were not making any money from their beef cattle provided a catalyst for huge change.
The family ran a very successful Limousin herd on their 365 hectare (900 acre) farm, but found they were spending far too much on feed and labour. The only profitable enterprises in their business, at Nether Hall Farm near Kirkby Lonsdale in the Lune Valley, were let houses and business units. 
"We were very fortunate we had the houses and farm buildings we could convert and let — and they will also take the sting out of BPS going," said Mrs Kelly.
"But we realised there was just too much cost involved with the Limmys, even though we really loved them. We needed to get the farm back into profitability, and we knew the one thing we could do really well here is grow grass, so we needed to focus on making the most of that." 
Now, the family calves about 280 pedigree Hereford cows each year, selling breeding stock to pedigree breeders and dairy and beef herds.
The system revolves round a tight six-week calving period designed to make the most of using the grass and silage grown on-farm, and also has a much lower labour requirement. 
Even so, the end of BPS will have an impact. "It paid for things and did prop the farm up, but we did think it was unsustainable," she adds.
"We could see the general public was not in favour of it. I think they have a misconception that all farmers are running around in Rolls Royces, but in reality they have been getting food much cheaper than the cost of production." 
When asked whether the removal of BPS will cause some farmers to exit the sector, Mrs Kelly said she believes it will.
"Some farmers have been relying on BPS. We have been hearing for a while now that it will go, and [denying that] is a bit like saying it will not go dark at night — but we know it will." 
But Mr Kelly believes many will carry on, despite such a large cut in income. "Farmers are quite resilient, and I have heard the saying that 'you cannot starve a peasant' – farmers are very canny at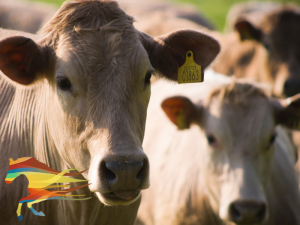 living very cheaply, and I think a lot will survive."  
However, any changes may provide opportunities, and there are many young people who are keen to farm. "BPS has really stifled this — we need youth, and it could be an opportunity," he said.
Harriet, the couple's daughter, is a key part of the farming business alongside long-term team member Patrick Booth.  For the Kellys, travelling to other countries such as New Zealand, Australia and America, seeking new ideas has been key to moving their farming enterprise forward.
"It helped us look at things differently," he said. 
Mrs Kelly added: "I think British agriculture has stalled because of BPS – there has been no incentive to do things differently. In Australia and New Zealand, they are looking at the last penny and are so efficient. 
"They have marketing boards to help sell their produce, and co-ops which are very good. I would like to see more Government money spent on helping us market our products better. We are not good enough at saying 'if you want to be healthy, you need to eat protein and meat is the best source of that'." 
While Mrs Kelly said not everything is perfect in other countries, she believes we could learn from their drive for efficiency and their habit of questioning everything.
One example of this — which may have a knock-on effect on businesses supplying farmers in the UK — was when she went to visit a New Zealand dairy farm as part of her Nuffield Scholarship. The farmer asked about her family's milking parlour which had 'every bell and whistle' and he replied 'why?'
"We had spent thousands of pounds on the parlour that perhaps we did not need to," she said. "There are a lot of businesses selling to farmers, but do we really need all that stuff?" 
However, the Kellys believe any post-BPS Government assistance should be targeted at helping beef producers work safely and efficiently. As part of the Lune Valley catchment area and their mid-tier agreement, they were able to get grant aid to concrete a yard and put a roof over a bull corral, both of which have been great assets to the farm.
"They have made our lives better and increased efficiency," said Mr Kelly. 
A recent HSE inspection on the farm focused on cattle handling facilities, something the business has spent a great deal of money on in recent years.
"We did not get any financial help to do ours, but I think Government grants for that are essential — how many farmers are crushed or killed when handling cattle?" asked Mrs Kelly. 
They would prefer any Government assistance to be targeted at practical help for business, rather than the current drive to launch schemes such as Environmental Land Management (ELM) as a partial replacement for BPS.
The family have done a lot of environmental work themselves, and plan to continue this, as Mr Kelly explained. "Last year we planted numerous trees and 7,000 hedging plants. We do a bit every year ourselves."
Lack of specific information and direction about ELMs, coupled with the red tape restrictions which come with Government schemes, means it is not seen as something which will be useful at Nether Hall, and Mrs Kelly believes it is morally wrong to plant trees on fertile farmland which could be producing food. 
The Government's lack of engagement with farmers and farming has also been a worry, and Mr Kelly hopes the latest Prime Minister may be better at this.
"I do not think they have been taking food security seriously enough, and seem to think they can import everything," he said.  "But there will come a time — and it is even happening now — where we cannot get what we want and it will be a serious problem." 
The removal of BPS will provide both a challenge and an opportunity for the farming sector, and for the Kelly family.
"We should not need BPS to farm, but people do — it will be a huge challenge, and we will need to make money some other way. Every farm is unique and has something great about it, which people are not perhaps making the most of, such as the grass here, and our buildings," said Mrs Kelly.
As a positive, she and Mr Kelly were looking forward to the freedom to farm when BPS goes.
"The Single Farm Payment and then BPS were used as a big stick a lot of the time — 'do this or that and we will take away your SFP'.
"It pit farmers against the Government and vice versa — it was not healthy. What we really want is to be able to farm and get a decent price for our products, and look after the farm to the best of our ability. We want the freedom to make our own decisions." 
BPS reductions up to 2024
Payment band
Scheme Year
2021
2022
2023
2024
Up to £30,000
5%
20%
35%
50%
£30,000 to £50,000
10%
25%
40%
55%
£50,000 to £150,000
20%
35%
50%
65%
£150,000 <
25%
40%
55%
70%