Agri Marketing: Flame Marketing's Top 5 Tips on how to grow your social media reach for your Agri-Business
At Flame Marketing one of the most common questions we are asked, is how do you improve the reach of your online Agri marketing? Whether that be your website and attracting more visitors or whether it be getting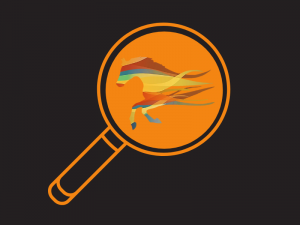 additional reach on your social media posts on Facebook or Instagram or any other social media platform. So, this blog really focuses on some key tips for improving the reach of your content online, because by improving the reach of your content online we can also improve the reach of your agri-business so your farm brand awareness will be improved.
1.      Target your ICA
I know we keep covering this topic repeatedly. But it's so important for you to focus on your perfect customer, that ideal customer or your ICA. When you are planning your online Agri marketing really think about targeting that ideal customer what do they care about? Where are they going to be hanging out? What platforms are you going to use?
Make sure whatever content you put out online is singing from the same hymn sheet. Your message will only be impactful if it is consistent, focused and engaging. Think about how you would talk to your ideal customer if they were right in front of you. Think about the questions they would ask and the concerns they might have.
2.      Engagement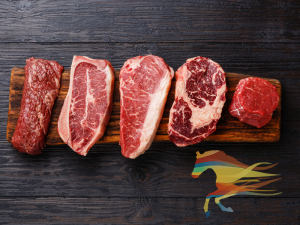 I don't mean engagement on your post, though you will get that as a benefit if you do this. What you need to do is show your ideal client that you want to engage with them. People often forget that the most important word in social media is SOCIAL. So, if you're on a platform like Instagram find your ideal client follow their accounts and then engage with them. Comment on their pictures show them that you are interested in what they do and you're interested in what they care about. If you're a food producer, you might want to find people who are into cooking. There are plenty of foodie's out there, showing pictures of this lovely bit of steak they've cooked, comment on it, engage with them, ask them questions about what they're doing.
By doing this there are two key benefits, the first one is personal, by doing this you're going to encourage your ideal client to come and look at your profile on that platform. You're going to encourage them to interact with you to comment to respond to your comments. But you're also telling the algorithm on that platform ''hey I really like these people I want to see more of their stuff and I want them to see more of my stuff''. So that benefit is going to mean that in your news feed, or equivalent for whatever platform you're on, you're going to see more of your ideal clients' content, so you can engage with them better, and they're going to see more of your content. And even better the algorithm will show your content to more people who fit that ideal client image that you've created.
3.      Content
One of the most common questions we also get asked at Flame Marketing is what content should I be writing when I'm posting online. Now the truth is it depends on your business and the platforms you're using. But there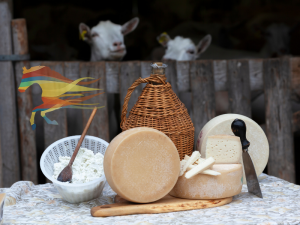 are some common themes. Firstly, you need to consider how you're going to write content that resonates with your ideal client. Think about what problems they are suffering from, what issues they face, and how your products can solve them. Now that might sound over the top and silly. But the truth is that even if it's a small problem in their life by solving that problem you're going to ensure that you're attracting customers who aren't going to quibble on price and who aren't having to be sold to. They already know they want your product they just don't know that you have it.
So once again if you're a food producer, maybe the problem your customers are facing is that they can't find a particular cut of meat they want or that they're struggling to find meat which is from 'farm to fork' where they've got a really good clear understanding of where their food comes from. Maybe they care about your organic credentials, your eco-friendly credentials, whatever that might be. Maybe they want native breed meat specifically. Once you figure out what that problem is you can write content that focuses on that.
If your ideal client is worried about the quality and it being native bread and it being organic, they are not worried about price so don't talk about it or make it a big thing as part of your agri marketing. All it will do is attract customers who are worried about price and it will devalue your product and encourage people to haggle with you. In contrast, if you are looking to target customers who are looking for a cheaper option whatever that might be then yeah whack a price on those posts, show that you can provide your meat cheaper than a supermarket or whatever it might be.
4.      Social media Ads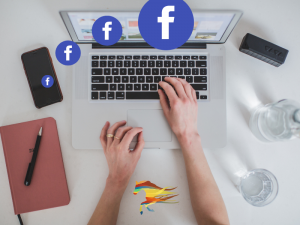 So, this is when you pay for social media post to be shown to more people, that can take a couple of forms. The most common is probably on Facebook, you have two options on Facebook boosting and Facebook ads. I often meet businesses who have been using one of these two methods and don't necessarily realise that they are different and you can use either of them or a combination of them.
In quick summary Facebook boosts show your normal post to more people who either already follow your page or are similar to the people who follow your page, i.e., their friends or people who follow a page similar to yours. Now that can work really well if you're fairly established, you've got a pretty consistent fanbase, who you think also are going to have friends who are interested in your product as well. It doesn't work very well if you're new to Facebook and you're fanbase might predominantly be friends and family who have invited to like your page and they're not necessarily your ideal customer.
Facebook ads on the other hand allow you to target who you're sending that message or advert to. So, it doesn't have to be anyone who is already related to or affiliated with anyone currently following your page. You can also do really precise targeting. So, one of the things were quite careful on is if we're dealing with a dairy farmer, or any type of livestock farmer really, we make sure that we exclude people from those ads that we think might take offence. For example, if I'm doing a meat box advert, I'm going to exclude vegans and vegetarians from my agri marketing when I do a Facebook ad because one they're not going to buy from me and two there's a potential that I'll attract some activists who might wish to pass comment that might not reflect well on your business.
There are of course other platforms that also offer marketing options in terms of ads. If you're using Facebook then you can also run the exact same ads on Instagram and the platform to manage the two of them, the Facebook business suite, is the same. You can also just advertise on Instagram but you need to do that through the app, so it depends on how confident you are using Instagram yourself. LinkedIn also has an advertising platform but it's not massively useful at the moment and to be honest, I don't think it's worth it for the return that you get. Once again Twitter also has a built-in advertising system but it's not massively well used or supported for small businesses. So really if you're looking at social media paid advertising Facebook and Instagram are your main options.
5.      Embrace your platform
Okay once you've picked your social media platform, and I do say one social media platform if you're a start-up business maybe two at an absolute push. You need to embrace that platform at the end of the day every social media platform has a slightly different set of rules to play by and you can make use of those rules for your benefit. Play the game to get the gains.
No one can know what the algorithms are on any given platform and anyone who tells you that they do know for sure what the algorithms are and exactly how every element of the algorithm works, is talking out of their A***. However, we can make some assumptions about what elements of your agri marketing strategy are being rewarded and what elements are being punished by the algorithm.
For example, we know on Facebook that posts are generally not shown to your entire audience straight away, lots of platforms do this in fact, they show it to a small portion of your follower base and if that portion of your follower base engages with the post, they show it to more people and so forth. Now you can deal with this by encouraging engagement, in particular commenting, through things like finishing posts with a question.
But my overall point for this section is that once you've picked a social media platform embrace it!!!
Do some research think about what's going to work well on that platform and really throw yourself in. If it's Instagram they've recently introduced reels – so go and do some videos, put them out there! I know when I'm using my Instagram app at the moment the 1st 25-30 posts, I see are all reels because Instagram wants to push the new shiny toy they've made.
How can Flame Marketing help?
At Flame Marketing we are experts in agricultural marketing. We've done the time; we know how to achieve reach for our customers but not only that we take the time to teach our clients how to help themselves as well as us supporting them with their agri marketing. It means that regardless of whether you're coming to us for a free consultation or you're an ongoing client on our Firestarter package you'll still get support and advice and expert guidance from our team. We are constantly trying to find new ways to add to our services so that we can support more farm businesses from collaborations with Produce and Provide through to our Firestarter package and Firecracker option. We even have our bespoke option which allows you to choose exactly the level of service that you need.