Diversification for Dairy Farms – protecting your herd
Dairy farms, particularly those milking cows, have potentially suffered some of the worse treatments in the last couple of decades.
From foot and mouth to TB testing, and worst of all the price paid for milk buy large processors/buyers – I am looking at you, British supermarkets.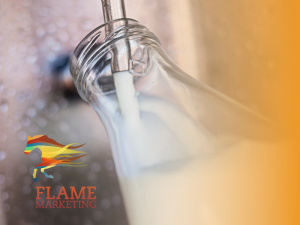 In recent years dairy farmers have been paid less per litre that the cost of production, which in any business sense is completely unreasonable. However, a desire to protect your homes, farms and animals has led to many accepting this unfair hand.
But there is good news, dairy farms have some excellent options for diversification that allow you to maintain your family farm and your herd.
One option is to change the buyer, many farms have had success selling to local shops and even direct to consumers with self-bottled milk. As diversification goes this is probably one of the easiest to swap to, but it does require a fair bit of leg work to get the sales needed to make the farm viable. 
Just think about how many litres of milk you sell currently and trying to find an individual buyer for each of those bottles.
A good option here is to consider how you can give consumers a better service than supermarkets outside of just providing a great product. This could mean doing doorstep deliveries to increase convenience while still highlighting the quality of the product compared to supermarkets. 
Additionally, by using glass bottles the eco-friendly side of this option for consumers can be communicated more effectively. As we all know plastic is a huge issue and one that consumers are increasingly aware of, as seen by the increase in consumers looking for plastic-free alternatives to common purchases.
You could also consider joining forces with other local farms to provide a more complete service in the form of a grocery box including all the essentials such as bread, milk, eggs, butter, and a selection of fruit and veg.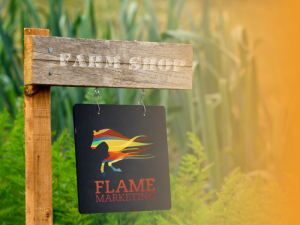 There are benefits to this, firstly you are providing a more complete service which means more consumers will see the value in choosing your ''box'' over going to the supermarket, both in terms of convenience and in terms of quality. 
Secondly, by combining forces with others you can spread the cost of packaging and deliveries between a larger group of farms. This reduces the cost of the project for you and improves margins.
Furthermore, this could provide an opportunity to support each other and lend skills between farms so the whole group can progress and grow.
Alternatively, milk vending machines are a new but fast-growing option for many farms. This involves setting up a facility when consumers can go to collect their milk at their own convenience. Bottles are provided but consumers can save on their purchase by exchanging or reusing bottles. These involve a certain degree of upfront investment to set up however, there are much lower ongoing costs as deliveries are not required. 
I think it is unlikely that a farm could survive financially off vending machines alone. Therefore, I would see this an additional option to run alongside one of the above options.
That said it is important to ensure that the two options don't detract from each other. This can be overcome by using vending machines in areas which would be too costly to supply with individual deliveries but are cost-effective when using vending machines.
More than just milk 
A good way to extend the diversification of your dairy is to consider alternative milk-based products you can produce. The scope of this is huge when it comes to dairy everything from cheese to ice-cream and even non-food products.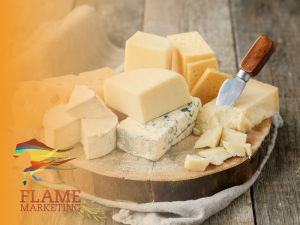 By extending your product range in this way you can increase your revenue per consumer which will mean greater profit margins.
This also allows you to create products with a longer shelf life which can help to reduce wastage. As mentioned earlier it can be hard to make enough direct milk sales to make sufficient revenues and to ensure that product is no wasted. By using some of your milk to produce extra products you can negate these issues.
Cream, butter and cheese are the obvious first choices for this option. It is likely you current consumers will also be wanting other dairy products such as cream, butter and cheese as well as milk. 
So, you have a captive and ready market to sell to.
Additionally, although some additional training and equipment would be required to create these products, the processes are fairly simple. 
Cream and butter both still suffer from limited shelf-lives but they are slightly longer than milk and provide an additional product option for consumers reducing the cost of delivery.
Cheese also gives you the option to use your imagination and create a range of options and flavours that you love.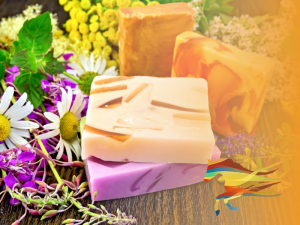 This could be flavoured cheeses such as cheddar and garlic, or you could look at creating a range of different cheese types from cloth-bound to smoked and even soft cheese. The scope for creativity is endless. 
Both of these options also lend themselves to hampers and delivery boxes that could be marketed towards specific events.
For example, Christmas cheese hampers for dinner parties or a summer afternoon tea hamper with cream, butter, milk, tea and scones.
Alternative options can include milk-based soap and skincare products, or seasonal products like ice-cream.
How to choose a farm diversification project? 
Ideally, you want to find a project which provides a good return relatively quickly that you can then expand as the farm brand becomes stronger and more developed.
Firstly, consider if your local market will provide you with a large enough income, if yes then you can get started focusing on sales in the local area through any of the routes above. 
If not, you will need to think about whether you need to offer a different product or if you need to target a different type of customer.
Once you have developed a strong idea of the product (or product range) you would like to sell and who you are going to sell it to, and be specific.
The next step is to consider how you are going to produce the product…
Will this be done on-site, or not?
What will the costs be, upfront and ongoing?
Do you have the skills to produce this product?
Next, we need to consider how you will get the product to the consumer…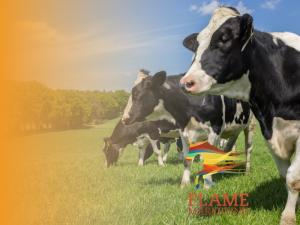 Will this be through a farm shop?
One you own or a local one?
Or maybe deliveries are the best option?
How will you do the deliveries, courier or yourself or something else?
How will consumers order products and pay for them?
All of these questions may seem trivial but they make a huge difference to which diversification project will suit your farm best. 
Knowing the answers to these questions also helps professionals such as us to give you the best possible advice and service.
If you feel confident about these questions then you are ready to consider how best to market your business. That is where we come in, our job is to make sure that you have consumers lining up for your products in no time. 
We can take care of all your marketing needs so you can focus on producing the best possible products.
To find out more and take the first steps towards a successful Agri-business book a free initial consultation below.