Farm Business Strategy: Combining complementary farm diversification projects
When planning a farm diversification project, it is worth considering how your project will fit into the wider management of the farm and land. When you plan your land diversification in a holistic and strategic way, there are often substantial benefits to be had, both in terms of management and income. To ensure that your planned farm diversifications can work cooperatively, it is worth taking the time to design a farm business strategy.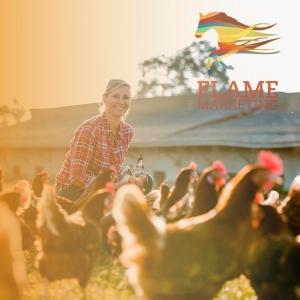 Why do I need a farm business strategy?
Writing a farm business strategy provides you with an opportunity to assess, plan and review the success of your farm business activities, both in isolation and as a whole. A farm business strategy is also often required for funding and grant applications regardless of where you are getting the money from. A farm business strategy not only allows you to consider the financial sustainability of your farm business but also could be used to consider the environmental impacts of your planned farm activities. Many farm business strategies now include a section to consider carbon emission, sequestration and offsetting. This can be used to support applications for funding relating to carbon offsetting or sequestration which could offer both grant funding or carbon trading opportunities.
Most farms now have multiple business functions whether this be farm diversification or traditional farming activities. This can lead to conflict between the functions and also confusion regarding the overall sustainability of each function, both financially and environmentally. Preparing a farm business strategy allows you to get on top of how each function of the farm is working, both individually and as a cohesive business.
What are complementary farm diversification projects?
Complementary farm diversification projects are those that benefit from each other and create an overall larger combined income that the two, or more, projects would individually. The idea is that 2+2 = 5 rather than 4. By creating farm diversification projects which benefit and feed off each other you can help to create a larger, more financially stable business. You may also be able to benefit from cost savings if capital purchases can be shared between the businesses.
An example of this includes creating a holistic range of services for the same client. You may decide to set up a dog exercise field; this could be complemented by a dog groomers or other dog-related businesses such as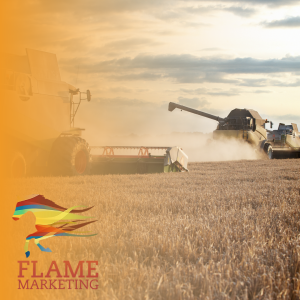 canine behaviourists, dog physiotherapists or a dog food business. In this example the benefits mostly come from being able to cross sell or upsell your customers between the business functions. However, there may also be cost savings, such as having one website for the whole collection of dog services, or by using one space to host multiple professional services such as the behaviourist and physio.
Alternatively, you may be able to create complementary farm diversifications which use the same resources but at different times. For example, you may need to make a large capital purchase to process products of one diversification but you may be able to set up another farm business which also uses the equipment but in a different way.
Similar to this, you may find some farm businesses are highly seasonal such as pumpkin picking or some glamping sites. Ideally, you want to find a way to either extend your season or use the same resources for another business during the "off-season" period. For example, if you have a wooded area that you use for glamping in the summer you may be able to use this space for finishing pigs or turkeys during the winter months. These types of opportunities are often very specific to your farm and set up, which is why a farm business strategy is so important to provide a holistic view of your farm business. It is also why we like to come to the farm where possible or have a virtual tour of the farm during our consultations to get a better understanding of your farm.
Should I use the same website for all my farm business functions?
The short answer is probably not. A website is only effective if the right people can easily find your website and access it. Therefore, you need to consider if the same customer will be using or searching for all of your farm business functions. The likely answer is no. However, if you have planned your farm diversification projects to have the same customer, as in the dog services example, then you may be able to group the farm business function under one banner and use one website.
If your range of farm businesses is more diverse in its customer base then you have two options: firstly, to have one core website with linked microsites or secondly, to have multiple stand-alone websites. The right option for your farm business will depend on various factors including the range of business functions, the level of overlap between the businesses and the likelihood of customers from one business wishing to access another business. Before embarking on a website, it is best to really nail down your ideal customer for each business function and have a well-researched farm business strategy.
The same would be true for your branding choices and marketing strategy. For example, you may find it useful to have different social media accounts for different business, but there may also be the opportunity to overlap some businesses.
Farm marketing strategy: building customer loyalty
As a business it is far harder to gain new customers then to develop or maintain existing customers. With this in mind, complementary farm diversification projects allow you to extend your relationship with existing customers and develop a culture of loyalty and brand advocacy. Brand advocacy is where customers become so supportive of your farm business they make an effort to advocate for your business online or through their social circles. This could include recommending you to clients, defending you from trolls on social media or promoting you online. The more brand advocates you can create from your existing customer base the easier it is to grow your business and gain new customers.
When planning your next farm diversification project, consider your existing customer base and how you could add more value to their experience with you. Ideally, you want to increase the average spend per customer because by focusing on increasing average spend you can generate more income without having to attract new customers. Plus, it can have a huge impact on your bottom line. Think about your current repeat customers; if they spent even 10% more with you on each order, how much would that add to your farm business revenue?
Increasing the spend per customer could include offering add on purchases at the ordering stage or could involve a more long-term cross-selling plan. For example, if you were a glamping site, to increase order value at the purchase stage you could offer a welcome hamper on arrival with other goods you produce on the farm such as eggs, milk, etc. Whereas for longer-term cross selling you might look to record the order history of a customer and contact them when you have a new product you feel they would also like based on their previous spending. This can all be done manually but ideally it is best run through a decent Customer Relationship Management (CRM) program. These can be built into e-commerce websites or updated electronically.
We would always recommend seeking support from marketing advisors. You can Check out our farm marketing strategy guide here, or you can book a consultation with us here.