Farm Marketing Management Case Study: B&W Feeds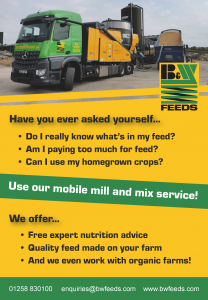 At Flame Marketing, we believe in the power of effective marketing to help businesses achieve their goals. And when B&W Feeds approached us in the summer of 2022, we knew we could help this livestock feed company reach new heights by supporting their farm marketing. 
B&W Feeds is a leading provider of pre-mixed feed, mobile mill and mix, and static mills for livestock. Operating across the south coast, B&W Feeds has established a reputation for quality and reliability in the industry.
However, they recognised that they needed to improve their marketing efforts to reach a wider audience and grow their business.
How to start reviewing a farm marketing strategy?
We started working with B&W Feeds by conducting a thorough analysis of their marketing strategy. We identified areas that needed improvement and created a customised plan to address their unique needs.
Our first step was to complete an SEO strategy to optimise their website and make it more visible to potential customers.
We also began managing B&W Feeds' Facebook page, creating organic posts to increase engagement and grow their following. We also began cross selling their products via email marketing campaigns aimed at current customers. We plan to expand these campaigns to include new customer engagement later in the year.
To establish B&W Feeds as an expert in their industry, we began publishing regular blog content on their website. These blogs include expertise pieces, SEO-informed blogs, and customer case studies. This content helps attract new customers and builds trust and credibility with existing ones.
As part of our marketing efforts, we also provided PR and advertising support, including graphic design. We worked closely with B&W Feeds to create eye-catching adverts and designs that reflect their brand image.
At Flame Marketing, we take pride in our work and are thrilled with the results we have achieved for B&W Feeds. By collaborating with them and providing tailored marketing solutions, we've helped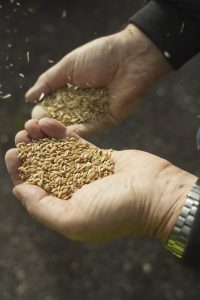 them reach new audiences, engage with current customers, and establish themselves as industry experts. We're excited to continue working with B&W Feeds and can't wait to see what the future holds for their business.
What does B&W Feeds have to say about working with us?
We started with Flame Marketing in July 2022. Hayley really understands our business and the services we offer and are trying to promote. She was quickly able to pick up the correct tone and has been putting up some fantastic posts and blogs on our website and social media.
It is brilliant to be able to send over ideas, photos, bullet points and have Hayley turn them into informative articles or eye-catching adverts. It has taken away a lot of time and stress allowing a professional to manage our marketing and PR. We are still currently working on revamping our website and can't wait to see the results.