9 farm marketing elements that you forgot to plan for your craft business
When considering your farm marketing strategy for your craft business, you may end up focusing on tactical aspects such as what to post on social media and forget to consider your wider farm marketing strategy. It is also easy to overlook elements of your business that contribute to your marketing strategy. 
What are the 4Ps of marketing, and why do they matter? 
The 4Ps of marketing is a marketing idea that built on the idea of having different elements of a marketing mix and needing to get this mix correct for successful marketing. The idea first arose in the 1960s and has since been developed. The 4Ps are: 
Product
Price 
Place 
Promotion 
For service businesses, you might need to consider the extended marketing mix which includes 7Ps. If your craft business offers courses, training or any other people-based service, then these additional Ps are hugely important to the success of your farm marketing and, more importantly, your business. 
Product
Price
Promotion
Place
People
Packaging
Process.
You will need to consider each of these elements when planning any farm marketing strategy. You can think of this as a checklist for planning your farm marketing activities, but to go a step further in this blog, I have broken these Ps into various questions to help ensure you don't miss anything. 
Who is your ideal customer?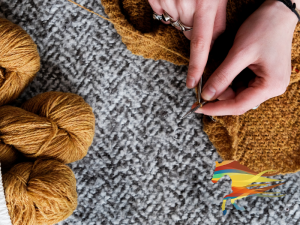 An ideal customer, also called an ICA, is your image or description of your perfect customer. This is not to say that these will be your only customers, but these are the customers that you should focus on, the ones you should market to and the ones that will make your business a success. 
We often deal with farmers who view everyone as their customer, and although we understand that view, it is simply not effective when selling or marketing online.
Your ideal client should be the customer who you most like working with, the one that makes you the most profit, and the one who best fits your overall ethos for the business. Picture your best client, the one that really values what you do, never quibbles on price and is an advocate for your business. Think of the customers who are your golden goose; the customer whose lifetime value, both from their own orders and through others they bring to your business, is very significant. 
Consider why this ideal client particularly values your product. If you want to dig deeper into how you develop an ICA and how to work out what makes them tick, then check out our free farm marketing strategy workbook here.
Have you considered how your farm marketing will reach your ideal customer? 
This question relates to the "place" part of the marketing mix, as you think about where and how your customers will interact with you and therefore where your product will be found or positioned. 
You need to think about where your ideal customer is likely to "hang out", and consider the following questions: 
What social media platforms does your customer use?
Where is your customer most active online?
Does your customer enjoy reading blogs? 
Is your customer likely to engage with email marketing? 
What magazines do they read online or offline? 
What social groups are they likely to be involved in, both online and offline? 
Sometimes it can be helpful to think about how you interact with some of your favourite businesses. For example, if you have a hobby that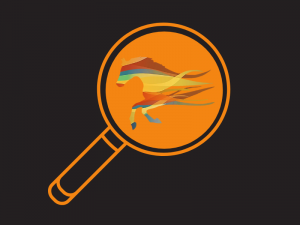 involves craft or dealing with smaller "indie" businesses, then consider how you found them and what makes you continue to interact with them. 
Also, think about the places you would go to explore your hobby and interact with others in the same interest group. This could include ordering knitting magazines or joining a local crochet group, or joining a Facebook group for paper craft, or even visiting a trade show or event about your hobby. 
Often we find those that run craft businesses also participate in that craft or related crafts themselves, so it should be relatively easy for you to consider where your ideal customer is likely to be found both online and offline. 
But be careful of falling into the trap of thinking your ideal client is exactly like you. If your ideal client experiences the craft in a different way to you, they may access resources and communities differently. For example, it is likely that an established knitter in their 60s will seek out different "places" than a newbie knitter in their 20s. They may also have completely different goals with their craft, which could influence their buying habits and online behaviour. 
Email marketing 
The key to successful email marketing is having the right audience, so for some craft businesses, developing an email marketing list can be difficult. Ideally, you need to be able to capture customers' details at every purchase. 
Email marketing works best when your audience feels like they are treated as VIPs. Ideally, you want to ensure you can record as much data about each contact's preferences as possible. 
Email marketing should focus initially on increasing engagement and building relationships with your audience. Then, once you have that data and relationship, you can use that to cross- or upsell products to your audience. For example, if you know they have recently bought a specific product,    you can send them an offer for a complementary product or service. If you are unsure about which products to cross-sell or are struggling to see how to fit this method into your farm marketing, take a look at Amazon and the way they cross-sell products and create product bundles during the buying search and purchase process. Amazon is the master of this method, so even if you can take a little of their approach on this aspect, it will make a huge difference to the average value of your orders. 
You can also consider setting up email processes for things like abandoned baskets, potentially offering a small discount if the basket is abandoned to encourage them to complete the purchase. 
Read more on email marketing here. 
Social media marketing 
The social media you choose will depend on your ideal customer and the platforms they most like to engage with, but for most craft businesses, Instagram and/or Facebook are likely to be the most appropriate option/s. 
Instagram is a good choice of social media platform for craft businesses for a few reasons. Firstly, its reliance on visual content means that businesses that take regular good quality images will do well, and craft businesses are ideally placed to benefit from this. Secondly, Instagram is home to a large crafting community who are highly engaged and often work collaboratively as a community. This offers an ideal setting for smaller businesses to thrive, as a culture of supportive and ethical buying already exists. 
Check out this blog about social media marketing here.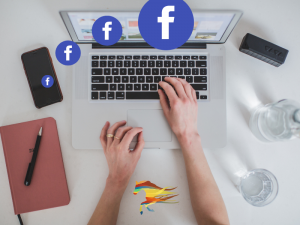 Facebook is now a harder platform to gain organic growth through, and the use of some paid advertising is likely to be important in generating success on Facebook. However, Facebook has been investing heavily in its "groups" technology, and this can be an effective way around the lost organic growth for business pages. 
Once you have found one or more groups that have a high density of your ideal client, you need to check if you can join them as a business page. If you can, then get in there, but if not, you need to consider whether you could join as your personal profile or not. If you also have an interest in the topic, then it may be worth joining as an individual, but consider if this will look professional enough for your farm business. 
As a wool business, joining as an individual may suit you if you are the figurehead of the business and like to engage in those groups personally. However, this should be carefully considered. 
Do you need a website for your craft business? 
As you are planning how your customers will interact with your craft business, you may begin to consider if your business needs a website. Many people will simply set up a website without first considering if this is needed and what the goals of the website are. For example, if you are creating a website simply to process sales and payments, a landing page may be sufficient. 
If you are unsure whether your craft business needs a website, check out this blog. 
The usefulness of a website relies on customers being able to find your website and benefit from accessing it. To ensure your website is visible, you need to consider the role of search engine optimisation (SEO). There are lots of small things you can do to improve your own SEO, but at some point, you are likely to need some expert help in this area. 
To find out more about SEO, check out this blog. 
Writing blogs for your website is one of the best and easiest ways to improve your online visibility for your craft business. It is also an effective way of encouraging your customer to linger on your site and visit it regularly as they benefit from the blog content rather than simply visiting the site when they want to make a purchase. 
This blog gives you ideas for blogs you can write for your craft business. 
Have you planned your pricing strategy? 
When planning your farm marketing strategy for your craft business, you need to consider how you want to present your product or service to the public. A large part of this decision is how you price your products. I would recommend working out the absolute minimum pricing that works for your products – the amount you have to get to break even – then add between 5–10% depending on your farm diversification structure. This price is your baseline: the one that you use to ensure, even when on offer or sale, your products are still profitable. If you are doing the same for a service, make sure you consider a realistic wage for your time as part of this baseline price.  
Next, look to competitors to consider their pricing options and make a list of suitable comparisons to give you an idea of market value. 
As a craft business, you may also need to consider how your pricing will differ depending on the buyer. For example, if you choose to sell direct to consumers and also be stocked in retail spaces, you will need to consider different pricing for the wholesalers and ensure the price the customer pays in both locations is fair and at least similar. 
Try some of the questions below to get you started:     
What price point is most appropriate for my business?
Is my product high-end or low-end?
Why is that the correct price point for my product?
Does that price match the cost implications of my business?
Does that price match my ideal customer?
You may find on answering the above questions that you need to adjust part of your farm marketing strategy. This could include considering targeting a different ideal customer, or looking at how to create your product to either add value or decrease costs. 
How will you package your products, and how does this relate to farm marketing? 
You will also need to think about packaging. When considering packaging, you need to balance practicality with design. Your packaging should support your farm marketing and brand development. 
Your style of packaging will also affect the look and feel of your product, which helps to indicate your price point to consumers. You will notice higher-end brands tend to use colours such as black, gold/silver, and rich tones such as purples. These colours are associated with luxury, which helps to position the products in their pricing. Similarly, bright red, white and yellow are often associated with cheaper or lower-end products. 
Equally, some visual cues remind customers of specific values you may have as a business; green or natural toned packaging is often associated with eco-friendly or natural products. The key here is that your packaging matches your ideal customer and the type of market you are trying to target. 
How does the customer journey affect your farm marketing? 
The customer journey is an important part of any marketing strategy, but it is particularly important if you have a service business. Approaching an artisan craft business as a service business, even if it is also selling products, can help to create customer loyalty and develop key customers into brand advocates for the business. 
When considering your customer journey, think about each step that a customer will go through to purchase from your business. Start by considering the journey of a new customer: 
Where will they search for your product? How will they search? 
From this search, how will they find your business? 
How will they interact with your business during the "research" buying phase? 
How will they make a purchase from your business? 
How will the product/service be delivered to them? And how will they know what to expect? 
How can you re-engage with them after their purchase? How can they give feedback? 
Once you have considered this, do the same for a repeat customer. Start by focusing on your ideal customer, but if you have other secondary customers, you may also wish to consider their journey to you. You may also want to compare the digital and offline journeys that customers take. 
Each time your business interacts with a customer is called a touchpoint, and most customers will need 7–10 touchpoints before they make their first purchase. Think about each of these touchpoints and consider how you could improve them, or where they may not give the best impression of your business. 
We do offer marketing training as part of Flame's membership package, and also offer done-for-you marketing as part of our Bespoke and Firestarter packages.