Farm marketing: Using Instagram to market your artisan-spirit business
Artisan spirits is a growing farm diversification option, from rum made with waste potatoes to vodka made from sheep's milk. But it is already a crowded market, and it is becoming increasingly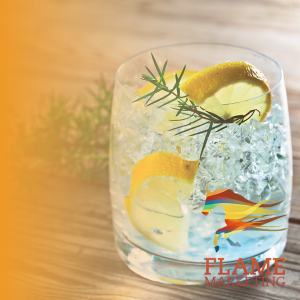 difficult to stand out from the crowd. Therefore, it is now more important than ever to have a clear farm marketing strategy for your artisan-spirit business.
To differentiate your artisan spirit from the competition, you need to have a clear ideal client (target market), and a strong farm brand. You can read more about finding your ideal client on this blog, or check out our e-book. To be successful in this sector and fight through the competition, you need to build strong customer relationships. Creating strong customer relationships can take time, but one option to speed up the process is to use social media as part of your farm marketing strategy. Social media can be used to create an engaged following of loyal customers. But although social media is a fairly cheap form of farm marketing, it can be time-consuming and does require a certain level of skill to get the most out of it.
Many farm businesses use Facebook, but Instagram is another ideal platform for artisan-spirit brands, plus the two platforms can also be run alongside each other to maximise your audience.
Working out which platform will suit your artisan-spirit brand is an important first step when considering using social media to promote your farm diversification. Instagram might not always be the best platform for your farm marketing: the best platform will depend on who your ideal client is along with your farm marketing strategy. To work this out, check out this free download.
Farm marketing goals
The key to the success of any farm marketing strategy is to have clear goals and objectives. The same goes for your Instagram strategy: what do you want to gain from marketing your artisan-spirit brand on Instagram? Possible options could be:
Increased views
Increased engagement
Sales through Instagram
Website visits from Instagram
Messages from customers
All of these goals will require slightly different strategies and tactics from your farm marketing. You should also consider how these goals align with your wider goals for your artisan-spirit brand. For example, increasing views or "reach" on Facebook won't necessarily lead to a direct increase in sales. So, consider how these goals play into your wider artisan-spirit business strategy.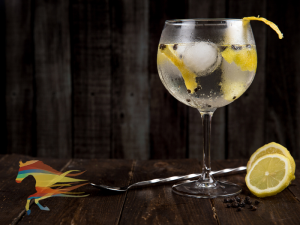 If you are interested in blog ideas for your artisan-spirit business, check out this blog. 
What type of users will be on Instagram?
We can fall foul of thinking of Instagram users as teenagers. The truth is that teens have now moved on to platforms such as TikTok, and the majority of active Instagram users are now aged between 20 and 40. This means that active Instagram users are predominantly millennials and some older Gen Zs.
These are people who have careers and are likely established in their living situations. They are also increasingly likely not to have children and be more willing to spend money on experiences, or experience-led products. They are also more likely to be educated consumers and to make purchase choices that they see as being ethical. This can include trends such as the increase in plant-based diets, but it can also include trends towards buying more locally, choosing high-welfare animal products, or products with significant green credentials.
Instagram also benefits from having a strong foodie community, which can be extremely valuable for artisan-spirit brands if leveraged effectively.
Their love of experience-led shopping means they are the ideal target market for many farm businesses such as artisan-spirit brands. They are also often keen to spend on value-added experiences. As such, a good way to increase the average spend of your customers is to team up with other local businesses that provide complementary activities. For example, you may be able to team up with a local restaurant to offer a cocktail and canapés night. Or join forces with a local cookery school to put on a cocktail masterclass.
Using farm marketing to target Instagram users
The key to marketing to this type of customer is to communicate your story and educate them on why you are an experience worth having. If you have ethical credentials as part of your core brand, then you will also benefit from communicating this; for example, is your artisan spirit carbon-neutral or similar?
This type of customer will buy into the businesses that show their storytelling skills and can therefore create an emotional response from the viewer. This could include explaining the background of your farm and family. Maybe you are a 6th generation farmer who is trying to save their family farm through farm diversification. Or maybe you are a new entrant who is striving to create a new type of artisan-spirit business that has a niche audience.
Consider the brand story that you want to present and make sure it is authentic to you. You can somewhat Disneyfy your brand story or simplify it to make it a clearer and more impactful farm marketing tool. But you must make sure it never becomes inauthentic. This generation of consumers believes strongly in buying from authentic businesses and looking beyond the traditional marketing hype.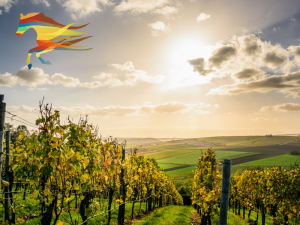 You may be familiar with the phrase "a picture paints a thousand words". This is very true of almost all social media platforms, but for Instagram, imagery is central to its whole identity. Therefore, you need to ensure you can communicate your brand story as much through images as through words. If you or a family member is keen on their camera, this is a huge advantage on Instagram. Show your followers what life on your farm is like and show them your authentic self through images and videos.
Is it worth having a photographer/videographer in to do some content creation for your artisan-spirit business?
If you are trying to communicate a high-end brand story for your artisan-spirit brand or if you are starting out, I would recommend having a photographer or videographer do a session for your farm business. They can capture moments that will communicate your brand story extremely effectively and present your artisan-spirit brand in the best possible light. Having a one-off session to give you a host of branded imagery is a great investment as this content can be used for your website, brochures and social media, including Instagram.
Having this done doesn't have to be a regular event and doesn't mean you only use professional images online, but it does give you a library of professional imagery for ongoing use. You can then choose to add to this content with personal images you have taken or content from customers.
When you are having professional content created or when you are filming for your own purposes, make an effort to consider how you will dress your products and the business as a whole to look as good as possible. You can always do other content where you show what it looks like on an average day to educate your audience. But doing stunning images of really attractive set-ups will help your content, and hence your business, to gain further reach on Instagram.
Getting the most out of Instagram for your farm marketing
Central to making the most of any social media platform is to work with the tools they give you. Currently, Instagram is really pushing its reels feature. This is in an attempt to stave-off market share loss from TikTok. So, if you aren't using reels, you are likely to find your reach significantly reduced. Reels can be scary when you first get started, but practice makes perfect, and it is another fantastic tool for connecting with your audience.
Some ideas for reels could include:
Why do we use [insert unusual ingredient] to make our [insert spirit]?
A tour of our distillery! What system do we use?
3 ways we are making our [insert spirit] carbon-neutral!
How do we make [insert spirit]? See our behind-the-scenes process!
Cocktail Masterclass
Which spirit should I choose for my cocktail?
These are mostly designed to educate your consumers, but you can also have fun with reels such as dancing ones or following current trends in the audio choices, for example, the use of ''tik tik boom'' a few months ago. As an artisan-spirit brand, there is also fantastic scope for tapping into the ASMR trend. This is all about making the most pleasing sounds from your videos; take a look at the trend and see if you feel you could try it.
As well as reels, make sure you are keeping up to date with the best hashtags to use for your business. As a rule of thumb, we suggest dividing your hashtags evenly between three areas:      hashtags that are specific to the content/post/product (e.g., carbon-neutral gin), hashtags that are about your business or sector more widely (e.g. rum cocktails), and hashtags that your ideal customer is likely to identify with. However, it is also worth mixing things up on occasion and trying out new hashtags to see how this impacts your views.
If you have a website or your products can be ordered online, make sure you get shopping links set up for your Instagram page and use them. This is another area that Instagram is pushing. It has been a slightly glitchy option in the past, but the recent updates seem to have reduced most of the bugs.
If your customers can't shop through shoppable links for whatever reason, make sure you make it very clear and easy for them to find out how/where they can buy products. The harder you make it for them to purchase, the more abandoned orders you will have.
Creating engaging content
Creating content can feel like a never-ending struggle, but there are things you can do to reduce this. Our top tips are:
Choose content that you find easier to create and make it as engaging as possible.
Recycle content ideas into different formats.
Store content that is evergreen and performs well, and reuse it later.
Use a scheduling system for regular content, then do in-the-moment posts direct to the platform.
Be consistent in your posting, but change up the content and post types now and then.
Vary the goals of your posts: is it for sales, is it for engagement, etc.
We often talk about creating engaging content, but what does this really mean? Well, that depends. The first step is to ensure you are choosing a format that your customers enjoy and are likely to react to. For example, some customers will love video content, but others may engage better with written content. The second step is to ensure you are creating content that asks the customer for a response. This could include asking questions or directing them to complete a specific action.
For artisan-spirit brands, cocktail recipe videos are a really useful and engaging form of content. The recipes don't have to be hard, it's just about showing your audience another way to engage with your product. For more farm marketing content ideas, check out this blog.
Once you have engagement from your audience, make sure you build on it: reply to all comments and, where possible, try to start a conversation. So often I see businesses respond to comments with a simple emoji or with a "thank you". Try to go one better: can you ask a follow-up question? Or can you give them additional feedback or information?
This need for responsiveness also goes for your messages on Instagram. If a customer contacts you through Instagram messages, try to reply as soon as you can. If you struggle to do this, you can set up automated replies that should answer the most common questions and show the customer that you aren't simply ignoring them.
Making collaborations and competitions part of your farm marketing
A great way to increase engagement is to look for collaboration opportunities. This could include offering a competition in conjunction with a publisher or magazine that fits your target market. In this case, the publishing company gets free content, and you get to piggyback off their online following.
Alternatively, you might be able to team up with another related or complementary business to offer a joint promotion or similar. In this, you can both benefit from the combined impact of your respective audiences. For an artisan-     spirit brand, this could mean teaming up with a meat producer to offer a mixed selection box with a recipe card for a paired meal, or working with a cheese producer to offer a matched cheese with a recipe card for a cocktail or tasting notes, or even running an offer alongside a glass company. The options really are endless; just make sure you choose a collaborator who has a very similar ideal client to you, but who offers a different product.
Competitions are another good option for a fast form of engagement, though be careful you don't become overly reliant on them, otherwise, you will end up with too many followers who are only there for the giveaways.