SEO and Your Agri-Business! Setting Your Business Up for Online Success!
When marketing your agri-business online, your ultimate goal is that the right people will find you or your products and make a purchase. Sounds simple, right? But as of right now there are somewhere between 1.2–1.8 billion websites globally. That is an awful lot of noise to cut through as you try to reach your customers. So how do we ensure that your agri-business can be found online? The answer is search engine optimisation (SEO). In this blog, I am going to cover what SEO is, why it is important for your farm business, and how you can improve your own SEO.
What is SEO?
A simple definition would be: "search engine optimisation (SEO) is the process of optimising your online content so that a search engine likes to show it as a top result for searches of a certain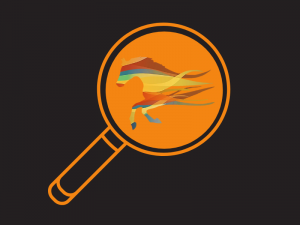 keyword". But this is a pretty general answer and doesn't really help to explain why SEO is so important for online success.
SEO covers a range of elements that all work towards improving how your website (or online content) ranks for keywords and phrases. The keywords should be those that your ideal customer will use to search for your product or agri-business. In this way we can use SEO to not only rank higher on search engines but also improve our online visibility for our potential customers. This helps us to cut through the noise of all those billions of websites.
Broadly, SEO has two main areas or approaches: technical SEO and content-focused SEO. Technical SEO focuses on ensuring the back end of your website is easily read by search engines, includes all the information the search engines require and uses keywords within the meta-information. Meta information is simply the coded information that signposts your website to the search engines – think of it like an ear tag number for your livestock; it is a code which gives the search engine a summary about your site or webpage.
Content-focused SEO is about what content you put out online. This includes what you write on your website, what blogs you post, videos you use and your social media content. This part not only helps to improve the ranking of your website but also works alongside a farm marketing strategy to attract your ideal customer and encourages them to consume your content for longer, which further increases the chances of them buying and/or making a bigger purchase.
Why do you need SEO for your agri-business?
SEO is about more than simply getting high numbers of visitors to your website. It can be easy to fall into the trap of more visitors equals more sales for your agri-business. This is not always the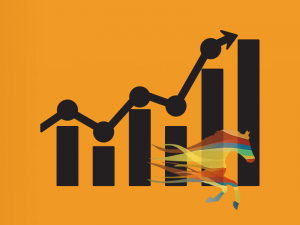 case. The goal instead should be to attract more of the right customers and to focus on conversions (i.e., sales) rather than visitor numbers. That said, if your website is currently getting very few visitors, or none at all, then SEO will also help to ensure you reach more people and hence more customers for your agri-business.
SEO increases both the quality and quantity of website traffic as well as exposure to your farm brand through non-paid (organic) search engine results. SEO isn't simply about attracting traffic to your website — it's about converting traffic into customers and clients for your agri-business.  Your website will need to be in line with your visitors' needs and designed to encourage conversions (sales).
When an SEO or visibility strategy is properly researched and correctly implemented, it should not only increase your website sales but also attract more sales from your ideal customer. Sales from your ideal customer are likely to be more profitable for your agri-business, and your ideal customer is more likely to become a brand advocate for your agri-business, which will attract further customers to your business. SEO also increases your inbound lead generation – how many customers search for you rather than you having to search for or sell to them. This reduces time spent on outbound sales activities which further increases profitability.
Overall, a good SEO or visibility strategy which is effectively implemented and maintained should mean that you have more high-quality customers who have higher value orders and/or repeat orders, with less work for you to find and market to those customers.
How do you choose the right keywords for SEO?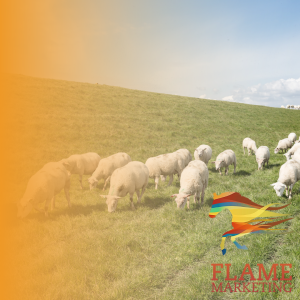 Understanding your ideal client is of paramount importance when planning your SEO strategy. To be honest, it is hugely important in all areas of your farm marketing strategy. Think about the times you asked Google for information, such as work boot suggestions. You'll be immediately inundated with workwear ads in your social media feeds as the search engines work to find you relevant content. They are giving you more of what you asked for, which is the core purpose of SEO content.
You need to understand who your target audience is and how they think to be able to speak to them in a language they know and give them what they want. The more detailed profile you can create of your target audience, the better. Where do they live? How old are they? Are they male or female? What are they interested in? Where do they spend their hard-earned cash? What other platforms/websites are they following? It's worth understanding who you are as a small business too, and what makes you stand out from the crowd. This way, your business will attract the right audience.
Based on this, you then need to work out how you help your ideal customer: what problem do you solve for them. If you can try to think about how they would phrase this problem, you may find the way they ask for a solution is very different to the way you talk about your product.
Often, we find that agri-business owners will focus on the physical details of their products rather than the benefits the customer might focus on. For example, if you run a glamping site you may talk about the type of glamping pod and its amenities, but your customer might be searching with terms relating to the emotional benefit of a glamping holiday, such as "re-charging", "back to nature" or "tech-free holidays". Ensuring that you understand the core search focus of your customers allows you to create an SEO strategy which focuses on the right keywords for your ideal customer.
We do offer a keyword research package through our expert SEO Consultant, Andrea. You can find details of that here.
When do I need to start working on my SEO for my agri-business?
In an ideal world you need to complete your keyword research and plan your SEO strategy before you even consider building a website. It is far easier to implement SEO work when creating a new website than it is to try and shoehorn it in later on. Not only will it mean your website is working effectively from the get-go but also it will be cheaper and easier to implement than if completing the work once the site is already built and made live.
If you are about to start building a new website or complete a substantial upgrade to your current site, please consider getting some SEO work done before you proceed. If your website developer claims that the SEO will be built in when they build the site, please ask them to provide full details of how they will do this, what it will include and what keywords they are going to focus on. We often find on these client websites that this type of SEO implementation ends up being a very superficial level of SEO, which is better than nothing, but doesn't really provide true benefit to the client in the long run.
If you already have a website and are not looking to upgrade it just yet then I would recommend checking out our SEO audit service to ensure everything is working correctly. If you find it is not then we can help you to cross that bridge when you get to it.
My web developer told me they already did my SEO. How do I check this is working?
As mentioned above, many web developers will include a basic level of built-in SEO. However, this is rarely based on keyword research or analysis and is often not at all strategic or sufficient to provide significant benefits. I would once again suggest an SEO audit to check if the SEO is working effectively or not. If you find it is not working and you decide to have us create an SEO strategy for you, then we will take the cost of the audit off of the price of the further services.
How can I improve the SEO of my agri-business?
If you have little experience with SEO then ideally you would outsource your SEO work to ensure that it is done effectively. We offer a few SEO packages through our expert consultants; you can contact us here to find out more about them.
However, there are some small things you can do to improve your SEO a little in the meantime. Firstly, make sure you have really nailed your ideal client and that you have done extensive research on who they are, how they behave, their language and where they hang out online. Find out everything you can about them and use this to create a list of keywords and phrases you think they would use when searching for your product or business online.
Secondly, make sure you use those keywords or phrases on your website. However, be mindful when using them in your content. The task is to include relevant keywords into the headings and body of your text in an authentic manner, not to cram as many keywords in without thought or context.
Thirdly, make sure you use your keywords in your marketing content, whether that is blogs, social media or any other online content. Try to drop them in here and there so that you are indicating to both search engines and to your ideal customers that you are the perfect business for them. We will also be covering SEO for blogs in further detail in future blogs.
To find out more you can book a consult here, check out our Firestarter package, which includes SEO here, or if you prefer take a look at our coaching and education packages here.