Is social media marketing the right fit for my Agri-business?
Farm businesses are now having to market to the public in a way they never did before, this includes considering social media marketing as part of their agri-marketing strategy. So, the first question you should ask yourself when considering social media for any business is who are your customers?
If you just said ''everyone'' or something similar, you need to take a look at some of our other blogs discussing the importance of choosing your Ideal Client – ICA.
But as a quick run-down for those who said everyone, marketing only works effectively when it is targeted. So, if you are trying to market to everyone you will end up marketing to no one. The more you dig down into who your customers really are the more effective your marketing will be. And this is not just a case of demographics, like how old they are or their gender. This is about working out what their interests are, their behaviours, their thought process.
Now we have got that cleared up we can work out if social media will help your farm business and if so, which platforms you should use.
Your ICA will be very specific to your business, that is the point of it, but I have roughly grouped some common elements of the ICA's of many agri-businesses below so you can jump to the most useful section for your farm.
The Short Answer
The short answer is yes. For almost all businesses social media marketing is highly beneficial, and for agri-businesses or farms who are somewhat isolated, it should be of even higher importance. But social media shouldn't be the only element in your farm marketing strategy and it is not a magic wand where you put up a couple of posts and see the pounds rolling in.
What about the vegans and animal activists?
I know a lot of farmers worry about using social media because they are concerned about how some people may react to them. It is indeed true that many social media platforms will have a strong community of users who may be opposed to your farm in some way. But this is true for many businesses and the truth is you are unlikely to attract their attention when there are far bigger companies to attack out there. But if the activists do come knocking here are some good tips:
Be clear in your marketing that you are an ethical business be it organic or free-range etc.
Content, try not to inflame opinions where possible and consider this in the type of content you post. For example, a post about your animals heading off to the abattoir is likely to cause far more of a reaction than a post about some lovely freshly cooked meat.
Try not to engage with negative commenters as they will often simply be 'trolls' trying to get a rise out of you.
If needed you can ban or block users from commenting on all social media platforms – don't be afraid to use this if you have a repeat offender as such.
Although, normally, we don't advise deleting and policing comments on your posts. If there is a particularly problematic comment or exchange you do have the ability to delete comments on most social media platforms.
Facebook for farm businesses
Facebook is the biggest social media platform and the one most new agri-businesses head for first. But it is worth considering if this platform is really the right one for your business. This platform works well if you are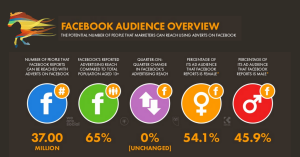 targeting families, average or lower-income buyers, and middle-aged consumers. But is worth noting this platform only makes a significant impact if you are willing to consider some regular Facebook advertising even if it is only £10 per month.
The crowded nature of Facebook makes it extremely difficult for new businesses such as your farm brand to be heard, this has been made worse by Facebook's increasing pressure to using its advertising tools. As Facebook reduces how many organic (normal posts without any 'boost' or paid advertising) business posts are shown to each person it encourages businesses to spend evermore on advertising with them.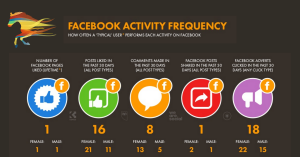 Facebook owns Instagram and therefore they like to encourage you to post on both accounts at the same time. But when posting to Facebook hashtags have little purpose, so ideally it is useful to post independently on platforms. Although this doesn't mean you can use the same post and simply rework it for each platform. A simple scheduling tool can be hugely beneficial options such as Buffer and Later are free or cheap although they offer less functionality than the higher-end systems used by companies such as us.
Due to all this, we advise on the use of Facebook on a case by case basis and recommend the use of Facebook advertising when including Facebook in your Agri-marketing strategy. To find out more about Facebook check out our other blogs.
We often like to position Facebook as a base point for the brand which is mainly used for paid social media advertising, competitions and collaboration opportunities. For example, there may be an opportunity to gain significant exposure by running a competition with brands such as Country Living. This could be based on a giveaway where entrants have to like and share your Facebook page as well as the collaboration partner's page.
LinkedIn for agri-marketing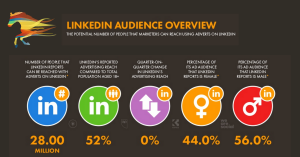 LinkedIn is a platform which is often overlooked by farmers. However, if your agri-business is looking to target trade customers, such as chefs, bakeries and restaurant owners this platform has many benefits. Firstly, this is a professional platform so most users are open to learning about possible suppliers to their business, compared to other social platforms where users may not wish to be approached with a business-related product.
Secondly, on LinkedIn, you can connect directly with those who fit your ICA by sending connection requests to 2nd connections. this ability to connect with users who are relevant to your business gives you more control over who sees your content compared to other platforms, where it can feel like you are shouting into the void.
Content on this platform should be a longer format, mini blog-style rather than image-centric. Which is where many farmers struggle, I get it, sitting down to type up some posts for social media isn't high on the priority list when you have a harvest to bring in or hundreds of sheep to shear. That's where our copywriting and social media management services come in. We can write the content and you can make sure the farm is running as it should.
Recently video content has also started to make an impact on LinkedIn which is why we often work with Agricultural clients to create a series of interview-style videos about their farm business. Helping customers to get to know you.
If you are looking to target a type of business with your farm product this is the platform to go for. The key is to connect with and target the decision-makers within those businesses.
This platform is also a really good fit if you want to target higher earners, those who are high up in their given field often see LinkedIn as not only a place for business but also for social interaction with their peers. And because you can see someone's job title who can get a good idea of how likely they are to have disposable income.
LinkedIn is at its core a networking platform and therefore it is important when using this platform, to focus on building relationships with ''ideal clients''. This way we focus on getting the ideal customer to contact you directly rather than having to sell to them.
Instagram for farm brands
Instagram is a useful platform if you are looking to target the 18-30 market in particular. However, it is worth noting that this platform tends to be seen as an aspirational platform. Therefore, it is likely, that for many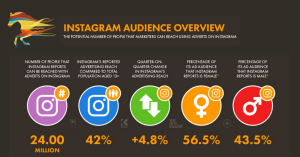 Agri-businesses, much of the interaction and follows will be from users who are interested in the product but not in a position to purchase at present.
With this in mind, Instagram should be viewed as a pipeline, investing time into it will likely generate loyal and supportive followers but these may not generate significant purchases in the short term. Therefore, it is important to consider if you have the resources, time or money, to cover this platform as well as others.
However, it is worth using this platform if you are targeting a young market with a lower value purchase, particularly if it is a photogenic product such as food products. The platform is also useful in the context of impulse or hedonistic purchases which can be tied in around the ''treat yourself'' idea.
This platform can be useful in connecting with chefs and foodies which may be relevant if your farm business is targeting wholesale customers such as restaurants.
You can have up to 30 hashtags on each post on Instagram and ideally, you should be using all of them. We would always recommend having an even split between
high volume hashtags to gain reach – these are likely to be more general such as #madeinbritian or #glamping
lower volume ideal client-specific hashtags – for this consider the hashtags your ideal customer would follow even if they aren't specifically relevant to your product e.g. #treatyourself
lower volume product-specific hashtags – this will be very specific to you and likely have lower specific search volumes.
This should offer both reach (number of people seeing the post) and the right audience from the specific hashtags.
Other social media platforms for agri-marketing
Twitter
This platform suits young professionals, often those who have concerns over the security of Instagram, for example, junior doctors. This platform thrives on regular, multiple times a day, interaction due to this is can be a large time commitment. However, it is very useful when looking for potential exposure from PR opportunities, as many journalists use this platform.
YouTube
Video content is becoming increasingly important on all platforms but as more platforms are now able to offer decent video uploading options YouTube has become a little less important if you are working with a limited budget. We will be doing a further blog on the topic of video content and will discuss this further there.
TikTok
This is a platform we have been asked about more and more, over the last 12 months. I agree it is a huge and fast-growing platform. However, at present, the marketing and advertising opportunities are somewhat limited. Especially for new businesses.
If you would like more advice on how social media marketing can take your Agri-business to the next level, book a free initial consultation with us today!
If you are starting from scratch with farm diversification check out our firestarter package.