Back British Farming is having an effect!
British farmers have been campaigning for better understanding from the public for years but with the impact of COVID-19 bring us all online and many of us stuck at home it seems the message is finally sinking in. Consumers are now backing British farming and putting their trust in British agricultural.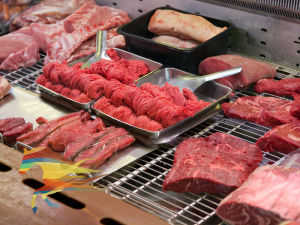 Consumers put trust in British farmers, report reveals.
Consumers back British farmers to look after the environment and animal welfare, new research shows. In a timely boost for British agriculture, an AHDB report has revealed a surge in support for farmers who have been battling the multiple threats of the coronavirus, Brexit trade uncertainty and disruption, flood devastation and the anti-meat and dairy agenda.
Two-thirds (66%) of the 1,500 consumers quizzed said they felt very or somewhat positive about British agriculture. Farmers continue to command the deepest trust within the food supply chain – driven by their expertise and shared values around animal welfare and protecting the environment.
Consumers said farmers were working to enhance the environment and showed support for net-zero initiatives. The report showed that 44% feel positive about the environmental impact of agriculture in this country, and only 15% feel negative.
Climate solutions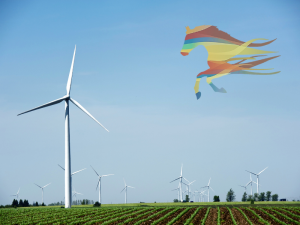 But there is a consumer desire to see farmers increase their work to mitigate climate change by improving efficiency and planting trees and hedges.
Susie Stannard, author of the AHDB's Trust in Farming and the Environment: The Consumer Perspective report, said: "In the UK, people feel much more positively about the impact of farming in this country and we should use that as a base to build from.
"One of the reasons why British people generally trust farmers is because their stewardship of the land demonstrates they care for the environment, as well as for their expertise and commitments to animal welfare." Ms Stannard said farmers could retain consumer trust by better communication of the work they are doing to protect the environment.
Other AHDB research has highlighted how influential the environment is becoming as a driver of food choice. About two-thirds of consumers consider the environmental impact of the food they eat at least some of the time.
The NFU has plotted a path to net-zero greenhouse gas emissions by 2040 and the huge transition to Defra's Environmental Land Management scheme is under way, which will reward farmers for protecting the environment.
Mintel data
Consumers have also backed British farmers with their wallets. Data from market analyst Mintel shows sales of processed meat, including poultry and red meat, rose by 18% during 2020 and are estimated to be worth £3.7bn. This demonstrates the continued strong support for livestock farmers throughout the pandemic and is welcome news as the Veganuary campaign finishes.
However, Mintel said the increase in red meat sales was likely to be short-lived. Analyst Edward Bergen said a longer-term trend of red meat reduction was expected to continue after Covid.
AHDB statistics also show overall spending on dairy products rose 7.8% during 2020 compared with a year earlier. Consumption by value was up 14.5% for cheese, 18.5% for butter and 22.8% for cream last year.
How can red meat capitalise on growing consumer trends?
Working from home – There has been a huge increase in people eating meals at home, and this trend looks set to continue after Covid. How does beef fit on the lunchtime menu? Meals must be quick, easy and versatile.
Give consumers 'permission to eat' – Promote the nutritional, environmental and animal welfare credentials of red meat, so consumers don't feel guilty about eating it.
Keep it simple and consistent – One united voice to communicate with consumers – not for specific retailers or brands. The recently launched UK Cattle Sustainability Platform (UKCSP) will help achieve this.