5, or more, profitable farm diversification ideas for sheep farmers
Sheep farming has played a significant role in British agriculture for thousands of years. But many modern sheep farms are struggling to be financially sustainable. This had led many to look at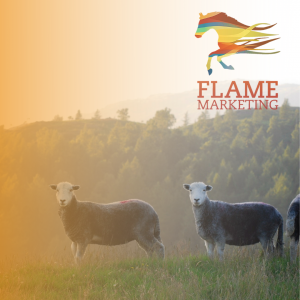 alternative incomes through farm diversification.
The UK has a lot of sheep; we are in fact the fifth-largest sheep producer and third-largest exporter globally. We also have a huge range of breeds, both commercially and non-commercially, from Texels to Suffolks, and Mules to Shetlands. We have one of the largest collections of sheep breeds globally.
However, factors including rising land costs and the reduction in BPS has pinched margins throughout the sheep industry. These impacts are particularly significant for hill farmers who rely on common land to graze their sheep.
Farm diversification often includes moving into non-agricultural types of diversification such as agritourism. But this can cause issues surrounding agricultural land use requirements. So, in this blog, we are going to look at sheep farm diversification options that allow farmers to keep working with sheep but in new and potentially more profitable ways.
Breeding for the pet market
In recent years there has been an increasing number of people moving to the country and becoming smallholders or hobby farmers. During the pandemic the desire for this type of lifestyle increased exponentially, leading to many more people starting to keep livestock. There are challenges and opportunities for farmers from this trend. The trend has pushed land prices, and in particular house prices, even higher but on the positive side it has opened up a potential new market for pet livestock sales.
Sheep are often the first non-poultry livestock species that hobby farmers will take on. Cows are often intimidating to the newbie hobby farmer with their substantial size. Meanwhile, others worry about keeping pigs due to the potential damage they do to the land. So, sheep seem like the relatively easy option. As sheep farmers, I am sure you will know better and realise this is often a naïve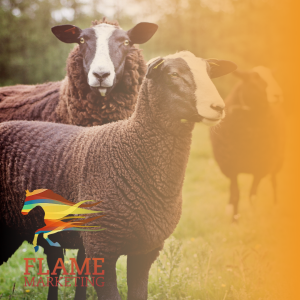 view from the uninitiated, but they will learn.
If you already produce a rare, native or purebred flock of sheep, then this is an ideal farm diversification as it provides an alternative and often lucrative market for your sheep. You need to carefully consider your choice of breed: hobby farmers are looking for a breed that is easy to handle, low maintenance and nice to look at. Many of our native breeds fit these requirements well. Suffolks and Greyface Dartmoors are popular choices, both of which are known for their temperament. For those looking for something more unusual, primitive breeds can be popular such as Hebrideans, Soay and Castlemilk Moorit. These look very attractive and are extremely low maintenance but can be very flighty and tricky to handle.
One breed that has gained huge popularity in the last few years is the Valais Blacknose sheep. They look adorable and have lovely markings. They also have great temperaments and they can have compact but attractive horns. Some Valais Blacknose can sell for as much as £5000 per ewe.
Marketing your pet sheep farm diversification
When planning your marketing for any farm diversification project, it is important to understand who your ideal customer is and how they behave when looking for your product or service. In the case of pet sheep sales, you need to consider where hobby farmers would go to learn about what sheep care entails and what breed options are most suitable for them. This is likely to include some offline activities such as attending agricultural shows, reading smallholding magazines and the like. But it will likely also include a significant amount of online search activity both on search engines like Google and on social media platforms such as Facebook.
You can promote your sheep at agricultural events by winning classes, meeting with potential owners and promoting your brand to passers-by. But you can extend the range of your brand awareness by considering social media platforms and ensuring your sheep brand is easy to find on search engines. This includes providing educational content that encourages newbies to buy from you as they see the value you provide by sharing your expertise.
It is also worth considering the customer experience when they come to view sheep at your farm. How do you welcome them to the farm and show them the sheep? Can you add value by showing that all your sheep are bucket and/or halter trained before leaving you?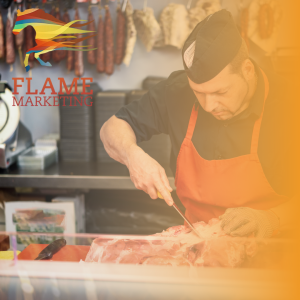 You may wish to take ideas from the puppy sale industry. Puppy breeders often sell their puppies with a puppy pack that includes key essentials to get the new owners started and some advice or crib sheet on caring for their new puppy. You could look to create something similar that might include a small bag of sheep feed, a rope halter, and a list of key dates for care activities such as worming, vaccination and shearing.
These gestures can be very cheap to prepare but add huge value in the customer experience which will help you to create brand advocates from your customers.
Direct meat sales – the lamb box
Direct sale is one of the most obvious and common farm diversification options for many livestock farmers including sheep farmers. The issue is there are now a growing number of farmers doing this type of farm diversification to varying degrees, so finding a lamb box for sale online is now very easy. That means there is a lot of competition to cut through for new entrants.
You need to consider what makes you different from other meat boxes on the market. Do you produce a specific breed of sheep? Do you provide different cuts compared to most lamb boxes? Are your products organic? Are they grass-fed and high welfare? What are the buzzwords you can use to make your lamb meat box stand out from the crowd?
You also need to consider your ideal customer and how you can target one particular bit of the meat-box market. For example, you may wish to target affluent city dwellers from a nearby urban area who would otherwise struggle to access direct-from-farm produce. For this type of customer, you will need to ensure your sales process is very easy and your delivery system is reliable and efficient as they are unlikely to wish to travel to you. You can add value by giving them information on the life your sheep lead to highlight your high welfare credentials and give them a connection to where their food comes from.
Alternatively, you may wish to tackle adventurous foodies who want unusual cuts of meat or want to learn more about nose to tail eating. For this type of customer, you may wish to team up with a local veg producer to provide a mixed box that includes complementary seasonal vegetables that are also unusual. You could then provide cooking notes or a recipe idea for the more challenging cuts of meat. This could also be extended to include sales of hogget and mutton as well as lamb.
If you are looking to develop a new farm brand to sell your meat direct, I suggest you check out our Firestarter package which is designed to jet propel your business.
Dairy sheep
Although we tend not to think of sheep as a dairy animal, they can be used to produce sheep milk just like goats produce goat's milk. Sheep milk is more easily digestible for humans, which means it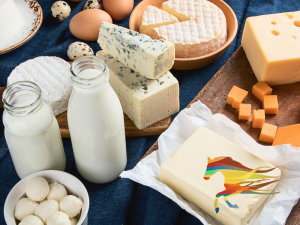 can be more accessible for those who have intolerances to cow's milk. It also lacks the strong taste associated with goat's milk making it an ideal alternative to both cow's milk and goat's milk.
Sheep milk is also ideal for cheese production as it contains double the amount of solids compared to cow or goat milk.  Where ten litres of cow's milk are used to make 1 kg of gouda cheese, only five litres of sheep milk are used.
The key is to ensure you have a consistent outlet for your sheep milk. This could include supplying fresh milk to farm shops or similar independent outlets, or you could look to make alternative dairy products including cheese, yoghurt, cream or ice cream. Many smaller sheep dairy units start by working in cooperation with another producer such as working alongside a cheesemaker. However, you may also decide to create a full range of sheep dairy products under your own brand. This could allow you to position yourself as THE sheep dairy business.
The set-up costs for this farm diversification are significant, including the set up of a milking unit with parlour etc., the packaging processes involved, and the need to purchase a flock of dairy sheep. There are a few breeds of dairy sheep to choose from but the most common in the UK is the Friesland.
One option for selling produce could be to set up a weekly subscription service which works similarly to a traditional milkman to provide a regular supply of dairy essentials such as milk, butter, cream and cheese.
Making use of worthless wool
Making use of wool is a fantastic way to add value to your existing flock of sheep. Wool is effectively a worthless by-product so adding any form of value to it will make a significant impact on the profitability of your farm. Making use of wool often involves either some form of outsourcing or some form of equipment investment. Therefore, it is worth carefully considering the investment options you have and whether it is worth working with other local sheep farmers in a cooperative.
The most obvious use of wool is to turn it into yarn for knitting and crotchet. With the increasing interest in these hobbies, this is likely to be an increasing market opportunity. However, yarn production can be time costly or may require equipment investment. You could recoup some of these costs by offering a yarn production service to other local farmers or by teaming up with local artists and artisans to create high-end coloured yarns that are hand-dyed.
Alternatively, you could look to create products without spinning the yarn. This could include felting or producing wool for the felting market, or creating cotted fleece rugs. Gareth Wyn-jones is a good example of a farmer who is working with local producers to create wool products. He does this through the Welsh Cottage.
The upcoming ban on peat for garden use means there is demand for alternative peat-free composts. Sheep wool has been found to create an effective compost when combined with bracken and soil to provide an acidic compost which is a good alternative to peat.
Sheep wool can also be used for insulation on a small scale such as in Wool Cool and similar brands, or on a large scale in housing projects.
Depending on what type of farm diversification you are looking to set up, we have a full range of marketing packages available. You can check out our entry-level services here, book a consultation here, or find out about our more in-depth marketing packages here.
To find out more about planning your farm marketing strategy, you can download our free guide here.