5 Profitable farm diversification for pork farmers
The pork industry continues to struggle following the impact of COVID on the hospitality market and the ongoing impact of Brexit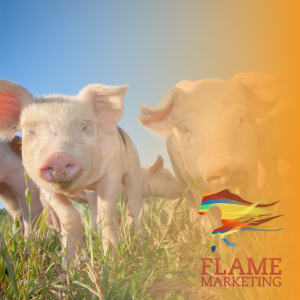 on the movement of meat products. Headlines have been full of worrying statistics on the current situation of the pork industry and its effect on pork farmers across the UK. Now more than ever before pork farmers need to find farm diversification options. Farm diversification helps farm businesses to become more financially sustainable and stable. By diversifying your income streams, you can reduce the impact of global trends and marketing factors on your farm income.
In this blog, we focus on farm diversification options for pork farmers who want to continue farming and working with pigs but want to increase their income. These ideas are specific to pork farming for other non-farming diversification ideas you can check out some of our other blogs on glamping and the like.
Direct meat sales – The pork box
This is likely the most common and obvious farm diversification option for pork farmers. Historically this has been a popular option for smallholders and hobby farmers looking to cover their costs. However, direct sales can also be used to complement a larger pork farming business, although if you are a large scale farm-direct sales are unlikely to make up the majority of your sales. That said even if direct sales only make up a small percentage of your overall sales the increased profit margin can mean it contributes a significant top-up to your farm income.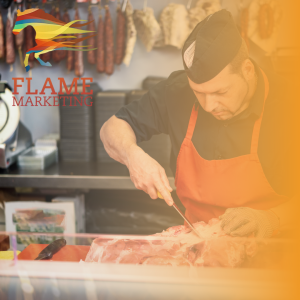 When considering direct meat sales you first need to consider the scale of your business, who your ideal customer is and the logistics of your business. For example, if you are a local small producer with rare breed pigs you will likely have a higher price point and sell to your local market. Whereas larger scale pork farmers might look to choose a mid-level price point and target customers nationally. If you intend to target customers nationally you will need to consider how best to package and deliver your products to customers around the country. A high delivery charge will often lead to abandoned orders at the last hurdle so it is worth considering a higher price point to cover some or all of the delivery cost rather than charging a high delivery fee. You can always reward local customers by offering a discount code for those within a specific mile radius as the delivery costs will be lower.
We often meet farmers and smallholders who are keen to start direct sales but haven't taken the time to research the logistical and operation sides of the business such as packaging and delivery processes. We now work with a business advisor who can help farmers in this position to create better business processes. If this sounds like you simply mention it when you are booking your consultation and we can pass you over to our business advisor.
The key to marketing direct meat sales is to focus on what differentiates your pork from supermarket pork. You are likely to be targeting consumers who already try to buy ethical pork and high quality, either by choosing higher end supermarket options or by buying from high street butchers. With this in mind, you need to consider what you can offer to these customers beyond their current options. This could include the backstory of the meat, therefore offering further access to their food journey which feeds into the field to fork movement. It could also include details about what makes your pork differently produced such as free-range, high welfare, forest reared and so on. Or it could be about your choice of pig breed such as supporting rare breeds or using a breed with specific qualities. These ideas will form the basis for your core marketing message and strategy, check out our free download on planning your farm marketing strategy here.
Charcuterie for Farm Diversification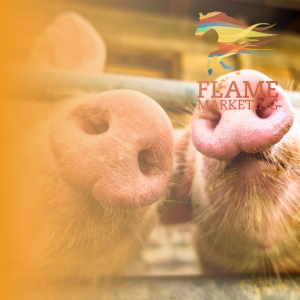 An increasingly popular extension of direct meat sales is charcuterie. This has many benefits over direct meat sales, firstly meat is highly perishable so moving into charcuterie extends the shelf life of the product range and allows for larger quantities to be processed at the same time and then stored which can offer cost savings on slaughtering and butchery. However, it is rare to find small scale producers who can outsource the preparation of the charcuterie so it is likely that someone in the family business would need to learn the appropriate skills to be able to process the charcuterie in house. Additionally, there will be upfront costs associated with setting up processing equipment and maturing/ageing rooms. But by processing meat into charcuterie you will be adding value to your basic product. Additionally, you may be able to extend your offering by working with other local meat producers to provide beef and lamb to be processed into charcuterie as well.
Much of the marketing approach will be the same as for direct pork sales, however, there should also be a focus on the specialist recipes used to create the charcuterie. For farms looking for a more diversified farm diversification portfolio, adding a charcuterie business to an existing direct sales business could offer an ideal complementary product range and allow for a larger average sale value.
We always recommend that farm businesses who have websites should be writing blogs to ensure they are attracting customers to their website. Blogs are the easiest way to improve your website SEO without using technical SEO skills. Ideally, businesses should look to take up our SEO package for their website which offers an overhaul as well as ongoing SEO content support. However, blog ideas for direct sales and charcuterie could include:
Recipes using pork cuts of your choice
Recipes using charcuterie
5 ways to use charcuterie other than on a platter
10 top tips for creating the best possible charcuterie board
Pairing cheese and charcuterie – give recommendations to a local cheese supplier you want to work with
7 things that make our pork the best you have ever tasted
Meals on wheels – Adding Value to Pork
another option for improving the added value of your pork products is to consider processed foods and meals. This could include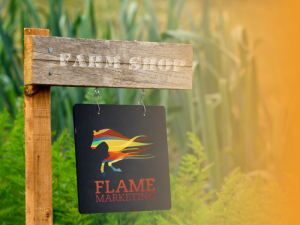 making sausages, baking sausage rolls, creating pies or any other pre-made foods/meals. This option can work well as a standalone farm diversification option, or it can be combined with any of the above. There is a good chance if you are already processing some of the meat in-house in some way then you will have much of the set-up in place for processing these types of products as well. For example, for charcuterie or in-house butchery you will need to have the appropriate food safety certifications and these are likely to be much the same for cooked/processed food items.
During the lockdown, many restaurants started offering takeaway and delivery services, due to this many consumers have changed their perception of ordering-in. Where once this was viewed as unhealthy greasy takeaways, consumers are now aware of the wide range of takeaway and food delivery options that go beyond this. You could capitalise on this change by offering pre-prepared meals to local customers, or offering a "meals-on-wheels" service, or indeed simply offering baked goods such as pies and sausage rolls.
All of these options will extend the range of your products and allows you to ensure you have a good carcass balance as less favourable cuts can be used to create the extended product range, so adding to their value and reducing wastage. Marketing for these products will be much the same as above and will depend somewhat on the type of product you are making. We offer an ongoing marketing coaching package that would suit smaller producers looking to gain advice and skills in marketing their own products, find out more here.
Porky Dog treats – The Usual Farm Diversification
Speaking of carcass balance one of the downsides of in-house processing is the leftover cuts of pork which either have little value or are not favoured for human consumption. For example, trotters and pig ears. A creative way to solve this issue is by turning them into natural dog treats.
Over the last 10 years, there has been a significant change in the buying behaviours of many pet owners. More and more pet owners are seeking healthier and more natural options for their pet's food, treats and other needs. This has been further accelerated by a trend towards people having fewer children, as people choose to have fewer or no children they often compensate for this by choosing to buy better quality and more things for their pets, in particular dogs.
Both these trends have led to a massive increase in demand for natural and raw dog treat options. By-products of pork processing could provide the ideal solution. If you are looking to tie this option in with any of the above farm diversification options then is worth creating a sister website or brand rather than marketing this through the same channel as some consumers may not appreciate buying their pork from the same place as their dog treats.
That said, if you have an established pork business in direct sales or charcuterie it would be worth contacting your existing customer base to find out which of them have dogs and which of those would be interested in dog treats, not only will this give you excellent market research and a solid pre-launch customer base it will also help to ensure you develop products which these customers will love. You also be able to offer a discount or incentive for customers of one business to use the other business and save on delivery or similar.
Agroforestry – Pigs in the Woods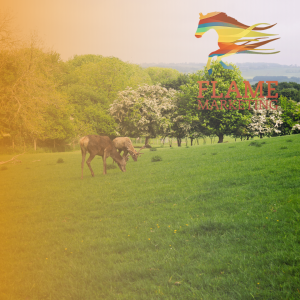 Historically, pigs and their cousins, wild boars, would have been woodland dwellers which is why pigs are perfectly adapted for life in the forest. Agroforestry is the process of combining agricultural production and natural woodland creation. There are now many smallholders across the UK producing high welfare free-range pork in an agroforestry setting.
Although there is no concrete information about the new grant scheme and the new ELMS system for farm funding there will likely be significant rewards for farms that are seen to be operating in a sustainable and "green" way. Tree planting has already been shown to have a huge carbon sequestration value and to be a key part of the fight against climate change. Therefore, any farming systems which allow farmers to produce food while also planting trees will be useful for the future of farming. With that in mind, it is worth getting ahead of the trend and considering agroforestry as a farm diversification option. This could be further rewarded through carbon offsetting markets or agri-tourism options such as glamping.