With subsidies on the decline in a post-Brexit era, adding value through farm diversification is going to be key to supporting the future viability of small-farm businesses.   But with such a wealth of options out there, which ones are best-suited to your existing enterprise and budget?
Rhian Price explores eight options that suits a range of farm businesses and budgets.
1. Milk vending machines – for dairy diversification
Cost: Prices start from £6,000 for a basic 100-litre machine and range up to £21,000 for a machine housed inside a wooden shed that dispenses bottles.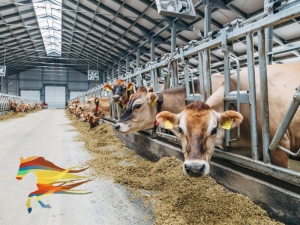 One of the most popular range is the 200-litre capacity machine which retails at £10,000. This accepts card and cash payments and automatically sends a text message to alert you of a purchase and when milk is running low.
ROI: Dependent entirely on farm sales. However, at Fen Farm, milk retails at £1/litre. Last year it sold 48,484 litres at a profit of 50p/litre so the vending machine paid for itself within a matter of months.
Key considerations: With the cheaper ranges you will need a shed to house the vending machine and location is key. Space for cars and good road access are important – ideally farms must be near busy roads and towns to draw larger footfall but strategic use of signs and social media can help to build awareness.
Easiness of diversification: 3/5
n order to sell raw milk you do need to be TB-free and you must be compliant with FSA standards. For example, you must pass two annual hygiene inspections. On-farm pasteurisers can be purchased but this does make it more labour intensive.
(Prices are based on DF Italia machines supplied through Fen Farms)
2. Crop mazes – for kid-friendly farm diversification
Cost: Bespoke design of maize fields start from £2,000, with additional themed packages available for £3,500. This includes leaflets with stories and puzzles as well as artwork that can be incorporated into the maze.
GPS field mapping is extra and fieldwork work is typically carried out by the farmer themselves or a contractor.
ROI: Entry per person costs about £6/head with footfall averaging between 5-7,000 on most farm sites, so you should make a profit in year one.
Key considerations: Field access needs to be good and you must have sufficient parking, staff and toilet facilities. Mazes are often an add-on to an existing farm diversification such as a farm shop, playbarn or cafe.
However, they can work as a stand-alone venture. Wet weather policies are important because this can restrict access to the site, so regularly updating websites or asking potential visitors to ring ahead before they leave are good ways of managing this.
Ease of diversification: 4.5/5
Relatively low-cost providing you have toilet and parking facilities already in place. However, the mazes do require annual installation and a re-design is recommended to ensure visitors don't get bored.
3. Shepherd Huts – the classic farm diversification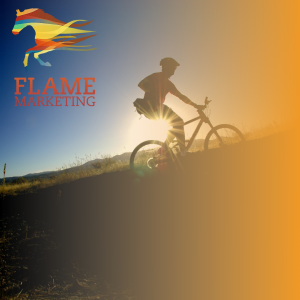 Cost: A basic 12-foot hut featuring a bed and fully insulated wood burner costs £12,900 with a higher-spec and more spacious four-birth model costing £30,000. This comes kitted out with a kitchen, wood burner and bathroom.
ROI: Completely dependent on location and how busy bookings become. On average they rent for between £100-150/night.
Key considerations: Location is crucial and so is placement. The more serene and peaceful the setting the better. Guests also need access to toilet and shower facilities.
Ease of diversification: 3/5
While they are moveable, most people do not move them once erected – and once electricity and water is connected to the hut it ceases to be mobile.
Therefore most local authorities will insist on planning approval, says CLA chief surveyor Andrew Shirley. Public liability insurance is also a must, he adds.
(Prices and information supplied through Ashton Shepherd Huts)
4. Glamping – the agritourism option
Cost: Pods cost £2,600 unfurnished
ROI: Between March and October one glamping pod can bring in up to £14,000.
Key considerations: Make sure your pod is inherently fire retardant especially if you're installing a wood burner inside. Don't overlook insurance. Shower and toilet facilities are again a must and can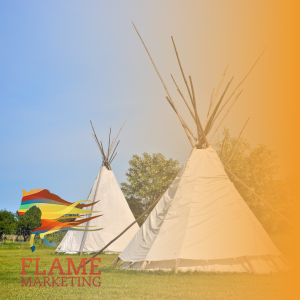 be done cheaply using a calor gas shower and sheds.
People are willing to embrace an eco-friendly site but don't pretend to be something you're not – be honest about your facilities at the start.
Ease of diversification: 4/5 
Pods are not as expensive as huts but are unlikely to be as popular in the winter with tourists. However, planning is still required because often they are not moved, says CLA chief surveyor Andrew Shirley and likewise public liability insurance should be taken.
(Prices and information supplied by BCT Outdoors)
5. Ice-cream – the tasty farm diversification
Cost: A small-scale operation supplying customers direct from your farm will cost about £30,000, but if you wish to wider your distribution network then you will need to invest up to £130,000.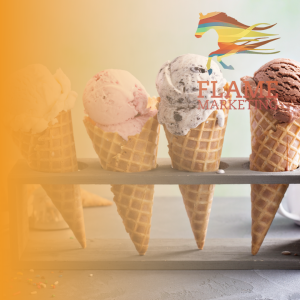 ROI: The forecast costing will vary depending on the individual circumstances.
Key considerations: Farm location will determine whether you sell direct off farm or if you have to sell wholesale, so think carefully about who your customer might be. Y
ou must have a passion for people and involve someone who has the expertise and time to grow that side of the business to allow you to concentrate on the farm enterprise.
Ease of diversification: 2.5/5
Don't overlook the extra labour required. Industrial operations can require 7-10 members of staff.
(Prices and information supplied by Antonelli Ice-cream equipment suppliers)
6. Storage containers – the commercial farm diversification
Cost: A basic 20ft container starts from £1,400. Second-hand ones can be supplied for £1,050. Prices are exclusive of haulage which will vary depending on your location.
ROI: Basic storage containers typically rent out for about £10/week.
Key considerations: Planning is required and you will need fairly good farm access to take delivery of the containers. Ground must be level, so some groundworks may be required beforehand. Various colours can be supplied to fit in with the landscape/surroundings.
Ease of diversification: 4/5
Once planning permission is granted, they are fairly low maintenance and are very durable. Storage is fast becoming a popular option on farms as the set up costs are low and it's relatively easy to manage.
(Information and prices supplied by Cleveland Containers)
7. Clay pigeon shooting – for estate diversification
Cost: A 50-bird shoot will typically require five stands with two traps at each. With each trap costing £1,645 you will be looking at a total investment of £16,450 (this includes free 16,500 clays per trap but excludes any ground or building works that may need to be done prior to installation).
ROI: Generally, you can charge £15-20pp for a 50-bird shoot.
Key considerations: You can shoot for 28-days without planning permission, but planning is required if you plan to open for more days or you need to put up buildings. Public liability insurance is a must and if you have a gun you will require a shotgun licence.
If you become a member of the British Association for Shooting and Conservation or the Clay Pigeon Shooting Association, you will automatically be insured against certain liabilities (check on subscription for more details).
Ease of diversification: 3.5/5
To keep the cost low you can provide a rough field shoot for a syndicate and avoid planning by only opening every other weekend for example. Capital costs increase if you provide your own guns and ammunition but this can be factored into the prices you charge.
(Prices and information supplied by Laporte/Clay Pigeon Company)
8. Growing truffles – the high end farm diversification
Cost: £16,000/ha – a minimum of 1ha is required to enter into a commercial partnership.
ROI: Truffles take six years to establish and grow annually after that. Return is very much yield dependent but return varies from £15,000 – £69,000 in the first productive year. Trees reach maximum yield in year 11 but generally last between 25-40 years, depending on the variety.
Key considerations: The value of truffles is fairly consistent with demand in the UK booming. Entering into a commercial partnership with Mycorrhizal Systems means they market the truffles for you and share the profits, although other packages are available to suit your requirements. Great for marginal land that cannot be cropped.
Truffles tend to grow very well in the UK climate from Stirling downwards, but they will not suit your land if you have very high silt content or if your soil if 85% or more clay. Truffle trees grow well in permanent pasture but work best as a new woodland creation.
Work is minimal – trees need weeding two or three times a year with harvest taking place in the late summer/early autumn.
Ease of diversification: 3/5