9 educational farm diversification ideas for 2023
For many agricultural businesses, farm diversification is now essential for the long-term profitability of the business. Alongside this, there has been a growing discussion regarding the lack of knowledge the general public have about the farming industry and where their food comes from. TV shows such as "This farming life" have highlighted the increasing public interest in the agricultural sector. As such, there is now a clear market for educational farm diversification projects that help to fulfil this desire for knowledge.
What is an educational farm diversification?
Educational farm diversifications tend to fall into three key areas. Firstly, consumer education: this relates to farm diversifications that help the public (or consumers) to better understand the British farming sector. This can include agritourism as well as links with local schools.
Secondly, there are educational farm diversifications that focus on supporting skills in the agricultural sector. This can include training new farm entrants, hobby farmers, smallholders and agricultural college students.
Thirdly, there are hobbyist skills that can form part of a farm diversification. These aren't always directly farming related but tend to include resources produced on the farm or those relating to natural resources in the countryside.
Educational farm diversification projects tend to suit farmers who are highly social and enjoy educating others. This type of diversification relies on having excellent people skills and implementing good customer service practices. Therefore, it is not suited to all farm situations, and may also need to be run on a seasonal basis to work around other farm activities.
1.      Farm schools – educating children
Farm schools come in a couple of forms, from educational farms that are set up specifically to teach, through to normal working farms that simply host schools on specific dates. If you are considering this diversification option, you will need to decide what type of farm school you want to run. The most typical is simply to work with local schools to offer them the opportunity to show pupils a working farm as a field trip. This can be offered for primary schools as a more general field trip, or for secondary schools where is can be tied into various areas of the curriculum including topics in subjects like biology (selective breeding, carbon cycle, nitrogen cycle, etc.) and geography (water management, environmental schemes and land management).
As a farmer, you may be asked to lead the class on topics relating to agriculture, provide a question-and-answer session or simply to facilitate while the teachers lead the learning. This could be anything from a class a week to a day a month, whatever you feel comfortable doing.
2.      Farm stays – the American style diversification
Agritourism is a popular option for farm diversification in general; however, farm stays are a little different from simple accommodation provision. Generally, farm stays include offering guests the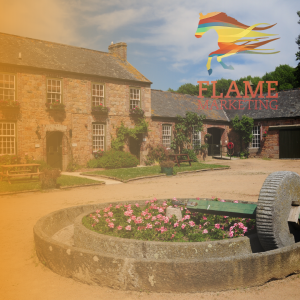 chance to participate in activities on the farm or have an educational experience alongside their stay.
You could see this as being similar to ranch holidays in America, where guests play a role in the day-to-day ranch activities. In the UK, examples of activities could include a sheepdog demonstration and have-a-go session, or being involved in lambing season even if only as a spectator. You will need to consider insurance requirements carefully for these activities and should ensure you have sufficient hands on deck to support the guests while also ensuring the safety of the livestock.
3.      Foraging courses – the wilding diversification
There has been a growing interest in foraging for some years now. This is in part due to an increased desire to reconnect with our food and with the natural world around us. Some farmers may see foragers as a problem, as a small minority can be inclined to go foraging where they are not wanted or shouldn't be. However, this farm diversification option could offer farmers a way to make money off foragers while also helping to reduce their negative impact on you and your farm.
Many people will not understand what can and can't be foraged when starting out. So, offering foraging courses on your farm can be an ideal opportunity to not only educate them on what is edible or not, but also what the rules and etiquette around foraging are.
Setting up this farm diversification does rely on you either having the expertise yourself or working with an experienced and qualified forager. This type of farm diversification could tie in well with the environmental goals being brought in for farming. This allows you to create a more significant income from land that has been returned to nature to some extent. Making foraging fun and engaging is key to the success of this diversification, and examples on social media include @eatthecountry on Instagram.
4.      Rural skills training – educating the next generation of farmers
In this case, we are referring to professional skills training that is directed at other farmers, or would-be farmers, rather than the general public. If you are in a position to offer professional training in areas such as hedge laying, shearing and coppicing, rural skills training can provide an ideal additional income for your farm.
The ideal customer for this farm diversification would include smallholders who are looking to do more activities themselves or students who are looking to add a new skill to their repertoire. Marketing for this farm diversification should focus on presenting a professional working environment and targeting educational centres such as local agricultural colleges or rural organisations such as the Devon Association of Smallholders.
5.      Craft courses – the arty farm diversification
In contrast to the previous option, this farm diversification should focus on recreational learning. Craft courses could cover a wide variety of things, so the key is to pick a craft that you love and has local demand. This farm diversification is unlikely to provide a significant sole income, but it does make for an ideal side business, particularly if you tie it in with a complementary business, such as a yarn business offering knitting or spinning courses.
You may decide to run courses on a seasonal basis to fit around your other farm business commitments or to best access raw materials. For example, you might decide to run wreath making courses in the run-up to Christmas, but then do sewing courses in the summer. Whatever type of course you decide to run, ensure you are marketing it where your ideal customer is hanging out. Check out our marketing strategy guide for more on this!
6.      Yarn or fibre businesses – making money from your wool
The millennial generation has created a resurgence in craft hobbies, particularly fibre or yarn craft such as knitting and crochet. This is a generation that values handmade and crafted items,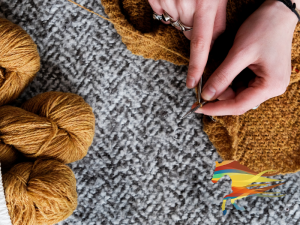 alongside demanding strong ethical values from many of their favourite shops. As such, this is an ideal market for farmers to tap into, as they can offer locally produced British wool or fibre on an artisan basis.
This type of farm diversification benefits from having a member of the family who is passionate about at least one type of fibre craft, so they can best understand how to tap into the customer base. For more information on marketing your wool or fibre business, check out this blog. 
Farm Experiences – offering a taste of farming life
Farm experiences could include visiting a school with some of the animals or products you produce and doing a talk, or taking bookings for specific farm activities, for example, milking the cows, shearing sheep or even cider making for the over 18     s.
This can work in a similar way to farm stays but without the need to provide accommodation. This can be handy if you don't want to have guests staying at the farm or if it is unpractical to provide accommodation.
Here the key would be to build relationships with local schools and social groups.  Once you have road-tested the experiences and are confident of the whole process (from managing the animals around children to consider how best to communicate with different age groups), you can then expand into attracting larger groups from further afield.
7.      Farm parks – think beyond the petting zoo box
Similar to farm schools, farm parks are not working farms but rather educational centres where the public can get up close to farm animals and learn about farm activities in a somewhat sanitised environment.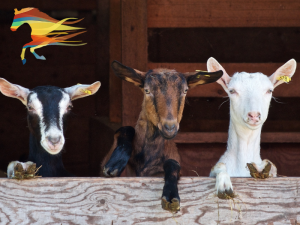 Farm parks tend to require more significant investment, but if you are passionate about rare breeds or historical rural skills, this can be an ideal way to make money from them and so enable you to maintain them for the next generation.
You may also decide to use the farm park location to offer some of the other options in this blog as side businesses. For example, running courses in the quieter tourism periods.
8.      Farm resilience programmes – make use of grant funding
The Prince's Farm Resilience Programme offers free business skills training to family farms across the UK. Although this may not be educating the general public, it allows you to educate other farmers.
It allows farmers to come onto the farm for specific courses to further their knowledge in specific sectors. They join a series of seven workshops, focusing on different business skills to maximise profitability and resilience. Topics include business planning, understanding accounts and budgeting,
Check out our back catalogue of marketing advice blogs to see how to turn your farm diversification into a successful business in 2023.