What SEO means for farm marketing and why they go hand in hand!
If your farm diversification involves you selling directly to either your consumers or multiple businesses, then you will need to ensure your farm business can be found online. Improving the visibility of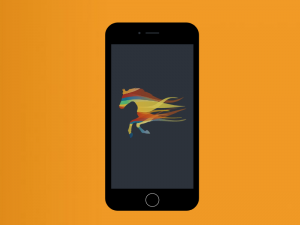 your farm diversification is the key goal of farm marketing and a significant part of this is SEO.
What is SEO?
SEO stands for search engine optimisation; a simple definition would be: "search engine optimisation (SEO) is the process of optimising your online content so that a search engine likes to show it as a top result for searches of a certain keyword". But this is a pretty general answer and doesn't really help to explain why SEO is so important for online success.
SEO covers a range of elements that all work towards improving how your website (or online content) ranks for keywords and phrases. The keywords should be those that your ideal customer will use to search for your product or agri-business. In this way, we can use SEO to not only rank higher on search engines but also to improve our online visibility for our potential customers.
To read more about what SEO is and why it is important to your wider farm business, check out this blog.
How does SEO fit into my farm marketing strategy?
A farm marketing strategy is the plans, processes and goals that you apply to promote your farm business and attract customers. It can include a huge range of elements from social media to your website and even newspaper adverts. Your farm marketing strategy is likely to have some online/digital elements and some offline elements.
Offline elements could include trade shows, postal marketing, flyers, and signage. SEO will predominantly impact your digital marketing choices; however, the SEO research can provide interesting insights which can be applied to offline marketing channels as well.
If you have read any of our other blogs on farm marketing, you are likely to already be familiar with the idea of an ideal client or ICA – if you have no idea what I am talking about, read this. The ICA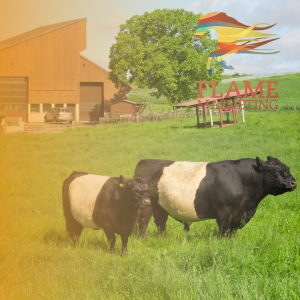 should form the basis of all your farm marketing strategy decisions and this includes SEO. SEO can be used to further analyse who your ideal client is and how you can reach them online.
Before we can implement an SEO strategy, we need to complete keyword research and analysis. This process involves developing an understanding of how your ideal customers search for you online, what search terms they use and how they behave online. During this phase we also consider your most likely competition, looking at what SEO terms they are using, how effectively they are using SEO and where we can best make gains over them.
We do offer a keyword research package through our expert SEO Consultant, Andrea. You can find details of that here.
Based on this research, we can then develop an SEO visibility strategy that feeds into your wider farm marketing strategy. This includes considering which keywords will be most effective for your farm business. It is not always the words with the highest number of searches as this may be a more generic search term that is hard to rank for and won't target your specific ideal client.
Incorporating SEO research into your farm marketing strategy
Beyond your website, the keyword analysis also helps to support your choice of content for your farm marketing. For example, it may inform ideas on blog titles, social media content and video content, all of which will help to further support the visibility of the farm business online.
In an ideal world, if you are going to gain the biggest benefit from SEO research, you need to ensure that the SEO of your website is up to scratch. It is often difficult to implement an SEO strategy into an existing website without doing some major surgery on the website. So, if you are looking at having a website built, please speak to us first regarding the SEO strategy. If you already have a site then you can either look at doing the website surgery or, if this is out of budget currently, there are a few things you can do to improve the visibility of the site yourself.
Assuming you have completed some form of keyword research or analysis, your next step is to ensure you use those keywords or phrases on your website. However, be mindful when using them in your content. The aim is to include relevant keywords into the headings and body of the text in an authentic manner, not to cram in as many keywords without thought or context.
Then you need to make sure you use your keywords in your marketing content, whether that is blogs, social media or any other online content. Try to drop them in here and there so that you are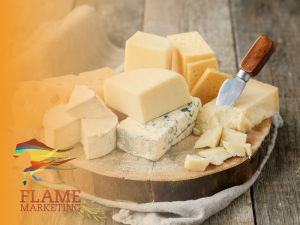 indicating to both search engines and your ideal customers that you are the perfect business for them.
When we work with clients on our marketing coaching package, we help them to develop blog titles that focus on their keywords and target their ideal clients. These often start in the form of a frequently asked question or by tackling the core fear or problem for the ideal client. We then use these blogs to create between 2–5 social media posts that focus on the same topic. We can often also turn this topic into a video as well which is fantastic for extending the range of content formats within your farm marketing strategy.
If you are struggling with content ideas for your farm marketing, check out this blog about how we develop farm marketing content.
When creating farm marketing content, the more often you can hit on the keywords and topics that were generated by SEO research the more likely you are for your content to be found and consumed by your ideal customer. We tend to think of SEO as focusing on improving your ranking on Google and this is part of it, but there are other types of search engine your ideal client will use.
Almost all social media platforms are effectively search engines, and many people now use social media platforms just as much as Google to search for new businesses, ideas and products. Also, because social media platforms use algorithms to show users content they think they will be interested in, by tapping into the keywords and phrases your ideal client uses you are more likely to encourage the algorithms to show your content to potential customers.
To find out more about planning your farm marketing strategy, you can download our free guide here.