While financial support from the Government is becoming more targeted, opportunities still exist for farmers to access grants which could facilitate improvements or perhaps a new direction of travel. But, as is often the way with grants, time is of the essence and businesses need to move quickly to access some of the most attractive schemes currently open to them.
The Government's new £27 million Farming Investment Fund is split into two strands. The Farming Equipment and Technology Fund (FETF) will focus on small grants for equipment while the Farming Transformation Fund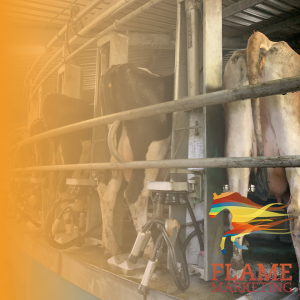 (FTF) will cover more substantial technology, with an initial focus on water management.
First-round applications for the FETF opened in mid-November and will close on January 7, 2022.
"The minimum claim value has reduced to £2,000 so will be of interest to any applicants with £5,000+ of capital to invest in eligible technology," said Carter Jonas surveyor Tom Hind. "The maximum claim is £25,000 and applicants can apply for a cumulative £50,000 over the scheme's life cycle."
Farmers, horticulturalists, forestry owners and contractors – even if they do not claim Basic Payment Scheme support – are eligible to apply providing they have a Single Business Identifier number. The scheme is similar to the currently-closed Countryside Productivity Stewardship Grants scheme but increases the number of eligible items from 85 to 120.
"Each item has been assigned a fixed grant value allowing flexibility in the items purchased and applicants can visit the Defra website for further details on item specification and contributions," Mr Hind added.
Items are broken down into seven categories and cover a diverse range, from £1,000 towards a cattle crush to £25,000 towards a direct drill. So-called 'precision' tools include direct drills, yield monitors and variable-rate controllers.
Mr Hind said: "Throughout the application extracting value for money is key – this should not be treated as free money. Grants should suit the farming system and be capable of delivering a return on the applicants' contribution towards the investment. If successful, grants must be claimed by September 30, 2022, although Defra has acknowledged historic supply chain issues and may consider issuing derogations if supply problems are experienced.
Harriet Jones, rural chartered surveyor with Barbers Rural, said as with all grant schemes, the 'the devil is in the detail'.
"On the surface, they appear a fantastic opportunity, however, the RPA is quite specific about equipment specifications and application process. Whilst these grants offer increased maximum amounts to previous similar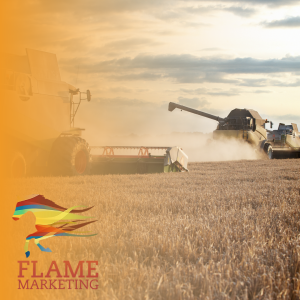 schemes, the tight deadline is of slight concern as difficulty in supply chains could potentially lead to delays. It is, therefore, crucial that farmers wishing to apply to make their application as soon as possible."
Elliot Taylor, partner and farm business consultant at George F. White, said with 2021/22 being the first year farmers see Basic Payments reduced, it was important that ways to make businesses more efficient were fully explored.
"Accessing productivity grants will without doubt help to do this by improving business efficiency, however it is also important not to let the 'tail wag the dog'," said Mr Taylor. "A new grant can often be a very appealing thing, a bit like a shiny object is to a Magpie, however it is important to carefully assess how a specific investment project may benefit the business before committing to it."
He urged farmers and land managers to only look at making such an investment into new equipment if it is well thought through.
"It is vital that new opportunities are fully costed, the advantages and disadvantages are assessed, and it forms part of the longer-term plan for the business," Mr Taylor added. "The transition period will offer many opportunities for farmers to mitigate against falling direct payments, but without a thorough understanding of the impact these opportunities may have on a business there is a risk that their overall benefits are not fully realised."
Top tips for the Farming Investment Fund
Top tips on what farmers can do to get a step ahead on their FIF applications, from Chris Sheldon, agri-business consultant at Brown&Co:
The key is to prepare early – understand what you want to invest in and why.
Engage help to establish the eligibility of your project as early as possible.
Act quickly as there may be competition for funding and the Rural Payments Agency (RPA) can remove funds if a scheme is fully committed.
Make a list of the quantifiable benefits, such as the projected additional production resulting from an investment, and providing figures on what that means for turnover.
If you need planning and consents for projects such as reservoirs or a construction element of a project get this done now.
Gather quotes for equipment and as much supporting evidence as possible.
Understand what outputs you can offer in relation to the grant request as this will make for a stronger application – the more funding the RPA commits to a project the more benefits it wants to see.
Utilise the funding for as much of the project as possible – if elements rely on other elements to work then they may be eligible too.
The schemes may seem niche but this does not mean that your project will not qualify – you may be surprised at what is eligible.
If you are planning a farm marketing strategy to promote your farm diversification then we would also recommend seeking support from marketing advisors, you can Check out our farm marketing strategy guide here, or you can book a consultation with us here.
Article taken from Farmers Guardian