5 Agri-marketing tips to grow your Farm Brand online
Today I want to look at some tips for growing your farm brand online. How can you get more visibility for your farm business online, and what Agri-marketing tools and ideas do we use to help grow the online presence of the farm diversification businesses we work with?
1.      Blogs for your Farm Brand
Blogs are a fantastic way to increase the online visibility of your farm brand. Firstly, blogs make a huge contribution to your search engine ranking. It often takes time, energy, and money to get your website to reach page 1 of google. However, in the meantime, you can use blogs to not only increase the visibility of your whole website but also rank on search engines in their own right.
It is often far easier to get a blog to rank on google for a very specific search than to get the whole website to rank for a more general search. But as long as your blogs are covering search topics your customers are using then the blog will still allow you to gain customers to your website via the blogs.
Blogging also helps to test content and search terms for your business to see what works for you. This can then be applied more widely throughout your farm marketing content. Blogging allows you to develop your farm brand voice and become better at writing for your agri-business. It also allows you to communicate with and educate your customers on aspects of your business such as your sustainable credentials or your expertise.
Blogs also give you a huge chunk of content which you can then recycle and rework into lots of other Agri-marketing content such as social media content, website content, or even print media. On average for each 1000-word blog I write for a client, I can also get 3-5 social media posts, it can also give me ideas for other blogs, or social media, or even video content.
2.      Collaboration with other Farm Businesses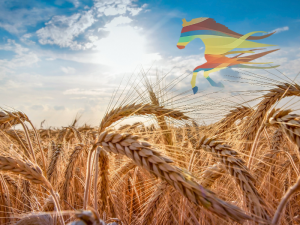 Collaboration is a great way to gain additional visibility online for your farm business. This works well in a range of formats from guest blogging to Facebook giveaways. The key is that each collaborator should gain value, and should have the same ideal customer. For example, if your ideal customer happens to also be keen Country Living readers, why not contact Country Living Magazine to arrange a free competition for their readers. The magazine gains some exciting content for its readers and you gain exposure that you likely couldn't otherwise afford.
On a smaller scale pairing up with businesses locally to you who offer complementary services or products can help to extend your reach and also make you more sales. For example, let's say you are a glamping business that focuses on romantic escapes for couples, you could benefit from teaming up with a local spa that could offer discounted treatments, or you could team up with a local winery for wine tasting and tours. This adds an extra draw for customers and helps to increase your connections with other local businesses. At an introductory level, this can be based simply on goodwill but you could extend this to be a kick-back reward where the collaborator gives you a small financial reward for sales and you do the same the other way.
Collaborations can also be used in the real world as well, if you are struggling to afford a stand at a trade event maybe you can team up with a complimentary small business. Share the costs and help each other out on manning the stand so you can go for that bathroom break without worrying about losing sales.
Finally, collaboration can also be based on the age-old bartering system. Is there a service or product you need which you could "buy" through bartering? It might be a skills exchange; I will do X service for you if you do Y service for me. Or it could be a physical product trade. The key is to talk to those in your network and find ways to grow together rather than constantly focusing on competing.
3.      PR for your Farm Brand
You might think of PR as being only for large corporate businesses, it certainly sounds like something that Nestle or Apple should be dealing with. You also might associate PR with covering up a mess or getting out of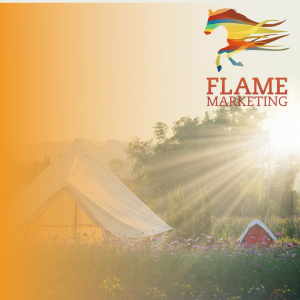 trouble, maybe BP after they face yet another oil spill killing seabirds. But PR can also work for small businesses and, for good news as well as bad. The best PR is the stuff that proactively promotes your business rather than covering up a mishap.
Now if you go down the traditional PR company route it will cost silly money, but there are alternative ways of getting your name in the media. Firstly, good blogs, if you blog regularly and have high-quality interesting blogs there is a chance this will get picked up by someone in the media. Better yet try sending some into various media outlets, start with local or small media outlets to test out the process and then move on from there.
Secondly, on Twitter, there is a huge community of journalists, writers, media people and bloggers many of which will be open to finding new and interesting stories. There is even a hashtag, #jourorequests dedicated to advertising opportunities and requesting stories. Check it out you might just find something useful.
Finally, at Flame Marketing we have just introduced a new and affordable PR services option. We have three levels the basic level gives you access to a huge database of media contacts and we provide a management service for you but you will need to provide the content. The middle level also includes content editing and images. And the top-level also includes content writing from us as well. To find out more about these services and to express an interest click here.
4.      Video content for Farm Marketing
Video content is now a huge part of almost every social media platform and I don't think that is going to change any time soon. We all love sitting and watching silly or satisfying videos now and again. The key is tapping into what customers what to see and how to best make it work for your chosen social media platform. When creating video content be sure to give it a fun and intriguing title and to be willing to not take yourself too seriously.
A good tip if you are new to video content is to check out what video content you like on the platform you wish to post to. Make a list of the things in common between the videos you like, then consider what content you should cover in your video. We find some of the best content is behind the scenes or making style content to show customers where the product comes from and how it is produced. Answering common questions or tackling some of the issues facing your industry or business can also make compelling and educational content. Be brave and give it a go, worst case you can delete the video if you want to.
We have also introduced a new video editing service to help you to use video more effectively. You give us your branding, we set up the farm brand profile, you record the content via a link we send and then we process the video and send it back to you. Easy as! For more details and to express your interest click here.
5.      Directories
This might seem old-fashioned but directories whether online or offline are still a great way to get in front of your ideal customer. Firstly, if someone is using a directory to find your business the chances are they are already prepared to buy and are searching with buying intent. This means they should be an easy lead to convert for you. Secondly, if a customer is searching with buying intent and they look on a directory and you aren't there but your competitors are, then you will lose that business and may even lose a repeat customer. Most directories are free or cheap to join and many platforms will also offer upgraded options. These are not always worth the money but if you find they are bringing you a significant chunk of your sales then upgrading can be a great idea.
As a starting point check out where your competitors are listing their businesses, these are the places you want to be right away to ensure you don't lose out to those competitors. Secondly, take a look at businesses that are not your direct competition but which target a similar ideal customer, where do they list? Would it be useful for you to appear alongside them? Think about this collaboration idea again.
Personally, for those looking to sell products directly to consumers our top pick is Produce and Provide, they are a fairly new platform but very quickly growing. They also have a very cheap introductory price at present which is worth grabbing while you can.
6.      Flame's Membership
A common question we have been asked over the last 12 months is what do we offer for businesses which are not ready for outsourced marketing services. Those new start-up farm businesses that can't afford yet to pay for our "done for you" services. Well, now we have created the perfect service just for those businesses. The brand-new Flame's Membership Package.
This package is designed for farm businesses who want to do the work themselves but need some tech support, some coaching, and someone to guide them through the marketing process. It is ideal for new and start-up businesses or small side businesses.
So, what does Flame's Membership Package include?
1. Video editing service – maximum 5 videos per month
2. PR support – access a huge audience of journalists and more.
3. 90 min coaching session – monthly marketing strategy coaching
4. Mini monthly marketing strategy including:
🔥 3 x Blog Titles and Prompts per month
🔥 2x Video prompts per month
🔥 10x social media post prompts per month
All for an introductory price of just £165 p/month
To find out more and to register your interest click here.