Farm Diversification, Environmental accountability could become its own income stream
Possibly a farm diversification that you hadn't heard of?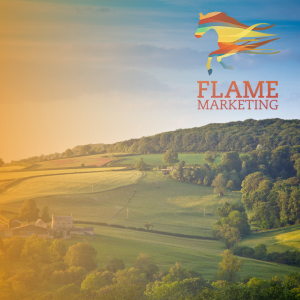 An increasing number of farm businesses are using data and carbon footprinting to access new markets, according to the latest Linking Environment and Farming global impacts report. Cedric Porter assessed the gains.
Nearly 40 per cent of Linking Environment and Farming (Leaf) Marque farmers use a carbon footprint tool, with buyer demands, commercial opportunities, business efficiency and a desire to do the right thing all drivers for more monitoring.
The carbon footprinting figure is one of the standouts from the ninth Leaf Marque global impacts report.
Duncan Farrington, Northamptonshire arable farmer and owner of the Mellow Yellow oilseed rape oil brand, told an online launch of the report that the biggest carbon reduction potential for farmers may not be in the growing of trees, but the improvement of their soil.
Mr Farrington said: "Increasing global farmland soil organic matter by 1 to 3 per cent could lock up one trillion tonnes of carbon. We have been able to increase our organic matter from 3.8 per cent to 5.8 per cent over the last 20 years."
His farm was the first in the world to be independently audited as carbon and plastic neutral last year. That accreditation has recently awarded again for 2021.
Mr Farrington and Leaf are now involved in a Europe-wide Agricapture project looking at ways of better capturing carbon.
Mr Farrington believes there will be significant income streams from carbon management, but warned farmers not to sign up to long-term carbon trading contracts because of the immaturity of the market and potential for schemes to fall by the wayside.
Action
Soft fruit grower Marion Regan of Hugh Lowe Farms in Kent said more action on carbon is needed from Leaf and other organisations if Government and farm industry reduction targets are to be met by as early as 2030, with independent auditing and accreditation key to monitor progress.
She said virtual farm assurance visits have been surprisingly effective during the last year, allowing her and her team to access and share data more easily than during an actual visit.
However, she said that a successful visit does require 'boots on the ground.'
Beyond the UK
The greatest potential for Leaf Marque and the UK's approach to Integrated Farm Management is outside the UK, according to Herefordshire fruit grower Angus Davidson of Haygrove.
As well as fruit growing, Haygrove sells fruit farming systems across the world and has operation in South Africa and China.
Mr Davidson said: "There are high quality supermarkets such as Ole in China, who are looking for high-quality and assured food and Leaf Marque could give them an easy-to-understand system to provide that."
Resonate
James Bailey, executive director of Waitrose, said environmental issues were resonating with shoppers.
He said: "A tidal wave of environmental information and issues is coming our way, including the COP26 summit in Glasgow and carbon reduction targets.
"The food and farming industry has to work out how it is going to respond to the public desire for more environmental information and action."
Leaf chief executive Caroline Drummond believes more food and farming businesses will recognise the value of assurance as the demand for environmental accountability grows from within the Government, among food buyers and retailers, from the public and globally. She said the outcomes were data-driven, research-led and transparent.
She added: "This allows our growers to evidence the impact they are making, to our soils, and water sources, biodiversity, energy efficiency, reducing carbon and sustainable livestock production."
Here at Flame Marketing with offer help and guidance when setting up a farm diversification. Including a FREE initial marketing consultation to set up a plan of attack for the direction you want to target for your business.