Agritourism booms on back of Covid-19 upheaval
Britain's agritourism sector is booming since the coronavirus pandemic, leading it to become one of the fastest growing sectors of the rural economy.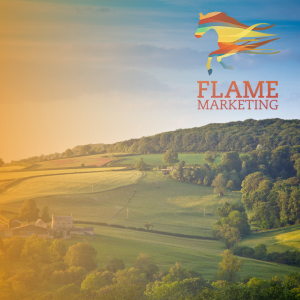 According to a national survey commissioned by The Cumberland, 83 per cent of British holidaymakers would prefer to holiday in the UK rather than travel abroad this year, with 68 per cent citing fears of being stranded abroad and uncertainty around Covid-19 (62 per cent) as their main motivation for a British staycation.
Much of the reported success is down to individual entrepreneurship, but umbrella organisations, such as Farm Stay and Scottish Agritourism, are widely credited with supplying vital collective support.
Jasmine Jackson, of farm tours business Jackson of Jedburgh, Scottish Borders, said: "Meeting others through Scottish Agritourism meetings has given us the confidence to now employ three staff."
According to Pitchup.com, of the 2,000 UK campsites it had listed, more than 700 were working farms and some were taking between £7,000-£50,000 per week in bookings.
Danny Johnson: 'We need to take this opportunity to provide opportunities for people from a diverse range of backgrounds'
Danny Johnson: 'We need to take this opportunity to provide opportunities for people from a diverse range of backgrounds'
Lisa Preston, of Farm Stay, who also runs Pickersgill Manor Farm Bed and Breakfast, West Yorkshire, said bookings through the operator had jumped 45 per cent since 2018.
Kay and Dougie Wilson, Loch Lomond, have also reported huge demand for their glamping and bed-and-breakfast accommodation.
Ms Wilson said: "Last September we only had two glamping pods ready and 98 per cent bookings just as lockdown hit. We have spent the time improving our branding and building two more pods at a cost of £100,000. We have permission for 10 in total and I am sure we will need them."
Caroline Millar, an agritourism operator near Dundee and facilitator of the Scottish Enterprise Agritourism Monitor farm programme, said she was urging farmers to work on being 'price-makers rather than price-takers'.
Staffordshire farmer Richard Bower, who opened a major diversification comprising indoor playbarn, outdoor attractions and accommodation at Lower Drayton Farm, said business had been booming since opening for a soft launch last year.
"People are really happy to be here and love everything we have to offer; so much so I have heard children crying when they have to leave," said Mr Bower, a member of the National Farm Attractions Network, which offers support and advice.
"We are sold out every day and have managed to increase our prices."
For more information about marketing for your farm business and agritourism please check out our website: FLAME MARKETING
Article taken from Farmer guardian