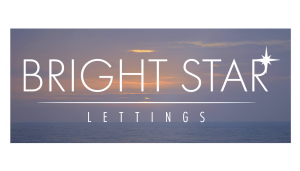 Sue spent many years working in the property industry, seeing the same mistakes being made by letting agents over and over again. She finally decided she wanted to try something different, so she created Bright Star Lettings. Bright Star was created as an antidote to the rigidity of some letting agents in the area. By being independent Sue was able to provide a personalised service to her clients which helped to improve the landlord-tenant relationship improving the longevity and success of rent agreements.
Sue has previously had some poor experiences with marketers and hence was apprehensive about using our services. However, through taking the time to build a relationship with Sue we were able to provide her with some entry-level social media management services. In terms of marketing, there are two sides to Bright Star the marketing of properties to tenants and the marketing of Bright Star to landlords. At present, like much of the rental market Sue is finding she has more than enough interest from tenants and is able to fill her client's rentals. Hence initially we have focused on developing more leads from landlords.
The decision was taken to focus our efforts on two social media platforms, Facebook and LinkedIn. Facebook had been very effective for Bright Star in filling rental properties in the past, therefore we made use of this existing audience. The tone on Facebook is about increasing engagement and reaching ''accidental landlords'' – those that have come into owning two or more homes unintentionally and are therefore looking to rent out one of the homes. This situation often arises due to a family member going into care or passing away, or maybe due to a mature couple moving in together.
Whereas, LinkedIn has been used to target professionals who are intentionally investing in property. One of the challenges of seeking this target market on LinkedIn is that they are unlikely to see property as their main role or business. Due to this simply searching via key terms like landlord or property investor is unlikely to yield many suitable leads. However, we took the time to build up a picture of what this target market may be doing as a core role or business. Then we used those search terms to locate suitable leads. In this case, we focused on high earners in industries or roles related to the property industry without being directly involved in this industry. For example, lawyers, architects, planning consultants and accountants. This method of prospecting on LinkedIn relies on organic reach and a solid content marketing strategy which we have implemented for Sue.
Find out more about Bright Star Lettings here