ELM Scheme: Critical six months lie ahead for Environmental Land Management scheme
It has been a long time coming but we are about to see whether the Environmental Land Management (ELM) scheme, in its various forms, has been worth the wait. ELM Scheme is the government's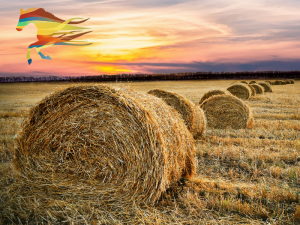 new approach to farm support and to help it deliver its environmental ambitions.  It comprises three schemes but should be considered alongside the other schemes that are being introduced and the review of farm regulation.
Lots of people are desperate for it to be a success. Farmers want a practical scheme with clear environmental outcomes and easy-to-deal-with administration. Environmentalists see the transition from Basic Payments to payments for public goods as the golden opportunity of a generation to reverse the wildlife and climate crises. And Defra and the government desperately want it to be a success to show that global Britain can be world-leading, free from the EU and the 'bureaucratic' Common Agricultural Policy.
So will it be a ground-breaking scheme that delivers once-in-a-generation change or is there a danger its rollout will be met by low uptake and disappointment?
Delays throughout the preparation of the ELM scheme
To date, the overriding feature of the development of all of the schemes has been delays and late delivery (with the exception of the Farming Equipment and Technology Fund, which opened in November). There has been next to no information on some elements of the ELM scheme, in particular, the Local Nature Recovery scheme. This is worrying.
What Defra is trying to design is complicated, has not been helped by COVID and is made more time consuming by the co-design of different elements. Nevertheless, much of this could have been built into the department's plans and the National Audit Office has been rightly critical of Defra for lack of planning and delays. Plus, there are elements, such as the basis on which payments will be made, that could have been consulted on but have been continually delayed.
Signs of concern for the Sustainable Farming Incentive Pilot
The Sustainable Farming Incentive (SFI) Pilot started in November – already delayed from October – and agreements will be less flexible than originally intended due to the administrative challenge of managing changes.
The number of participants is close to 1,000, which is hopefully enough to help design the full scheme. However, the NAO has criticised Defra since 2019 about the adequacy of testing.
A number of our clients wanted to be part of the pilot but decided not to take part, mainly due to the amount of paperwork for each standard, difficulty interpreting the guidance and uncertainty about issues like agreement length.  This is not a good portent.
Already concerns about SFI 2022 and the full SFI scheme
Running alongside the SFI Pilot will be a partial launch of the scheme in 2022, called SFI 2022.
It will only include two soils standards, a moorland standard, and an animal health and welfare review. This is much less ambitious than originally advertised, but Defra scaled down the contents of the 'early roll out' to minimise delivery risks and avoid overlap with Countryside Stewardship. The question now, is how they scale up SFI in 2023 and 2024, to provide a more ambitious and rounded offer.
More positively, farmers in existing environmental schemes will be able to apply for SFI 2022 and continue with their existing schemes.  This is critical to encourage high levels of take up and we think, for the SFI to be successful, that concise, easy-to-understand standards that are easy to put in practice are critical.
The key concern for environmental groups is about what environmental benefits SFI will actually deliver.  If it is completely open for farmers to select what standards – and levels within standards – they choose, it is questionable whether the 'huge and transformative set of changes possible' will be delivered. This type of approach is highly unlikely to deliver the type of functioning ecological networks that nature needs to recover (see box below) and so would be a huge missed opportunity.
There are farmers who share this view, although arguably the bigger worry for them is that the payment levels on offer through SFI are not enough of an incentive to make signing up worthwhile, particularly with commodity prices as high as they are.
The ELM scheme and a spatial framework for conservation
The key principles for helping wildlife advocated in the Making Space for Nature report, which is also known as the Lawton review, provide a spatial framework for conservation:
1. Better – enhance the quality of existing habitats, particularly woodlands and meadows, as these are often the most wildlife-rich. Looking after the existing features on the farm and managing them well should be the priority. Created habitats rarely achieve the wildlife value of existing, long-established sites.
2. Bigger – expand existing habitats where possible. In general, the larger the area of any particular habitat, the more species there are in it. For example, there would usually be more species of insects and birds in a 10 ha woodland that there would be in five 2 ha woods put together.
3. More – introduce new areas of habitat nearby.  Birds, insects and plants are more likely to colonise and utilise a new habitat which is nearby. The ideal is to complement existing wildlife-rich areas with new habitats on less profitable land to benefit identified priority species.
4. Joined-up – connect pieces with corridors of similar habitat.
No news on the Local Nature Recovery scheme
There has been no or extremely little news on this scheme, which is likely to be the closest replacement for Countryside Stewardship, other than that a pilot will start in 2022. This is damaging as many land managers are deciding now what to do in terms of agri-environment schemes – and some are deciding not to renew existing schemes until they know what is available through Local Nature Recovery.  This is potentially undoing lots of good work under the previous schemes. Defra needs to set out a clear transition strategy for those farmers already delivering a lot under existing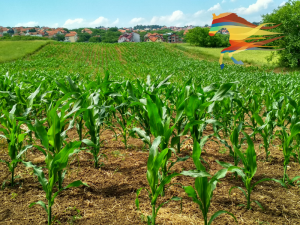 schemes into Local Nature Recovery.
Encouraging signs on the Landscape Recovery scheme
There has been more activity on this, and Defra has been much clearer about what will be involved.
This is a scheme unlike any that we have seen before. It is aiming to deliver long-term (20 years +) ecosystem recovery and landscape projects at a large-scale (500 – 5,000 ha of land that is joined or contiguous in some way, for example along a stream). Agreements will be bespoke and individually negotiated.
Landscape Recovery is different to Local Nature Recovery, the second tier of the ELM Scheme, as it will be the land managers who decide what they want to do and be paid for; also, there is a greater element of collaboration in Landscape Recovery, as all of the land managers will be covered by a single agreement.
The roadshow that Defra held on Landscape Recovery was excellent. It felt open and the Defra team were willing to answer all questions. This level of accessibility and transparency should be a model for all of Defra's schemes in the future.
The examples that Defra produced were particularly useful. They provided much greater clarity about what Defra is looking for and what it is not.  We need this clarity for all schemes.
Potential actions
Benefits from the project
Wild peakdale
Plant large scale woodland
Re-wet peatland
Appropriate grazing to create habitats for priority species
Restore eroded rights of way and
create new ones
Biodiversity
Carbon captureand storage
Water quality
Access
Safeguarding
Living flood plain
Re-meander rivers and streams
Reconnect flood plain
Extend woodlands
Restore semi-natural habitats
Programme of citizen science with
local university
Improved
hydrology
Water quality
Biodiversity
Carbon capture and storage
Climate
resilience
Access and
education
Great
estuarine
restoration
Connect fragmented inter-tidal
habitats
Re-wet arable and grass land to
create habitats
Awareness raising campaign to
public and businesses
Biodiversity
Carbon capture and storage
Water quality
Climate
resilience
Access and
education
Large-scale
arable
project
Hedgerow management
Pollen and nectar mixes
Flower rich margins
Small flower rich meadows
Deploy to fit around intensive
arable
NOT LIKELY
TO BE FUNDED
THROUGH
LANDSCAPE
RECOVERY,
AS DEFRA SEES
FITTING IN SFI
AND / OR
LOCAL
NATURE
RECOVERY
It was also valuable to see more explanation about how Defra's funding can be mixed with money from other sources.
What blended finance models could Landscape Recovery projects use?
Area based funding
Defra pays for delivery on some parcels.
Private funding pays for others.
Match funding
Defra pays for a certain % of costs.
Private funding pays the balance.
Intermediary model
An intermediary pays the project to delivery
'outcomes' that the intermediary owns
and can sell (to Defra or other organisations).
First / final investor
Defra could be the 'first' investor, with others
coming in later.
Entering a critical few months for the ELM Scheme and other schemes
It feels like the next six months or so are absolutely critical to the success of The ELM Scheme and the agricultural transition plan in total as many schemes are planned to open (see table below).
How the farming community perceive the ELM scheme and engage with it in the long-term will depend on whether the different schemes open as planned, with no administrative issues and land managers are able to see the positive outcomes from them – financially and environmentally.
If there are problems as the schemes are rolled out it will erode the already frayed confidence of farmers in this new programme. It would be tragic if schemes with excellent motives were hamstrung by lack of confidence. This can still be avoided, but delivery and communications need to be improved immediately.
Defra should aim to keep schemes straightforward, which will make them more attractive to more farmers and so achieve a higher uptake. Past schemes have not shown land managers what is expected and how to achieve it – this is needed now.
At the moment, there are clearly reasons to be concerned, but there is still a window for improvements to be made. There's the old saying: 'The best things in life are worth waiting for' – but the pressure is now on Defra to make sure that is true.
Schemes planned to open or remain open in 2022:
Retirement scheme (aka lump sum exit scheme)
New Entrant Support Scheme
Sustainable Farming Incentive Pilot
SFI 2022
Local Nature Recovery Pilot
Landscape Recovery Pilot
Farming in Protected landscapes
Tree Health Scheme
England Woodland Creation Offer
Animal health and welfare pathway
Farming Equipment and Technology Fund
Farming Transformation Fund
Farm resilience support
Slurry Investment Scheme
Innovation Research and Development Scheme
Regulatory reform