Over the last few years, there has been a significant push from farmers and agricultural professionals to improve the connection that school children have to their natural world, rural community and farming industry. It is increasingly important that our young people develop a better understanding of our rural spaces and the role of farming within UK food production. As part of this, there has been an increased demand for educational farm diversification.
Educating future generations about our beautiful countryside and the role farming plays has certainly grown in importance recently. Children's interest in exploring our countryside highlights the need to educate them on appropriate behaviour, along with satisfying their curiosity over where our food comes from.
National charity Countryside Learning aims to educate children about the countryside and the issues affecting it through the Countryside Classroom, an initiative that provides teachers with educational content around food, farming and the natural environment.
Educational Farm Diversification: Countryside Classroom
CLA member the Badminton Estate recently hosted 100 children for one of the charity's 'Countryside Classroom' events. Over two days, children aged 7-11 experienced various elements of life on the estate in South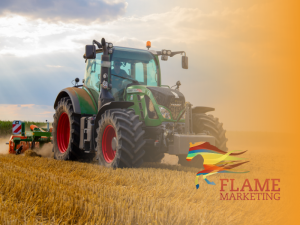 Gloucestershire.
Covering schools within a 40-mile radius of the estate, including inner-city Bristol, some of the children may never have spent a day in the countryside or, in some cases, seen a farm animal.
Gary Richardson, Chief Executive of Countryside Learning, has been working with the Badminton Estate and other farmers and estates for over 20 years. He says: "It's about getting the children out in the natural environment, learning and giving them the opportunity to bond outside of the classroom."
Gary strongly believes that the education system shouldn't be one-size-fits-all approach, as children learn differently. Some may thrive in the classroom while others will be inspired by learning about how food is produced. "We may not be creating the next generation of farmers, but I have known children who have attended Countryside Classroom during my early days who then go on to work in the rural sector."
One such attendee went on to become a gamekeeper at the estate he had visited as a child. According to Gary, there is an ideal age range of children who get the most value from the initiative. "Between the ages of 7 and 11, a child's level of understanding is remarkable and children really engage with the Countryside Classroom hosts, asking the questions only an innocent child would ask."
These days do require significant input from the host, from setting up a plan for the event to engaging estate staff to run demonstrations of their work. Gary is on hand to help these events run smoothly and will liaise with hosts throughout the process to ensure that the children, teachers and the estate get the most out of these days.
"The first time can be quite intimidating," Gary explains. "Farmers and gamekeepers lead quite solitary lives, so having 30 inquisitive children firing questions at you can be daunting. However, once they see how well the children engage, staff and volunteers soon get stuck in."
Farmers and gamekeepers lead quite solitary lives, so having 30 inquisitive children firing questions at you can be daunting. However, once they see how well the children engage, staff and volunteers soon get stuck in.
The benefit to the children is seeing real people discuss their working lives- something they wouldn't get from classroom learning. Working with the host, Gary will advise what will work, what wet weather contingencies should be, the number of children they can host and the logistics behind what they can show during their 30-minute session – anything longer and the attention span of the children will start to waiver.
Using a feedback process from the teachers and the hosts, Gary and his team will work to refine future days based on what proved popular and what was less so. At the Badminton Estate, the children's time spent with the hounds is one of the most popular activities.
The events do incur a cost, with transport and toilet facilities being the costliest areas. The days are free to schools, and funding to run them is provided by Countryside Learning, but there may be some associated costs to the estate, which can be discussed with Gary. The educational benefits far outweigh the costs involved. Countryside Learning builds strong relationships with its hosts. "The joy is the people we meet – we build great relationships, and we become friends," says Gary. "We don't rely on Trustpilot reviews, but we do get great feedback from our hosts and teachers."The joy is the people we meet – we build great relationships, and we become friends
Getting involved
CLA member Overbury Estate, on the Worcestershire border, has been a Countryside Classroom host for around 20 years, hosting days on a bi-annual basis. Farm manager Jake Freestone has helped Gary and his team throughout this time and thoroughly enjoys hosting.
The estate engages with local schools and is also a Linking Environment and Farming (LEAF) demo farm. During its Countryside Classroom events, the estate hosts eight demonstrations to groups of around 15-20 children. Children see the kitchen garden, where they find out about what seeds grow into which vegetables, the variety of crops and the finished cereal product or item they'll find on the supermarket shelves.
They also learn about different types of farm machinery and how they work. Jake says: "We explain what work is carried out during term time and what has finished growing by the time school has finished. Children meet with gamekeepers and see chicks, and learn about farmland birds and pest control."
During afternoon sessions, they discover pottery and learn how to store and cook food, in addition to a woodland talk where they find out what felled wood is used for. Jake explains: "Don't be afraid as a large or small farm – children love being out of the classroom and they'll enjoy the experience." He also advises doing a recce with teachers ahead of the event and checking what insurance is needed. "We enjoy it too," he says. "It is a great, fun day out."
If you are planning your farm marketing strategy to promote your educational farm diversification then we would also recommend seeking support from marketing advisors, you can Check out our farm marketing strategy guide here, or you can book a consultation with us here.