Equestrians and farmers haven't always got on but with the high demand for equestrian facilities horse owners could provide landowners with a significant diversification opportunity. Following the pandemic, horse sales and prices have increased substantially, those within the industry put this down to the impact of changing working structures. With more people working from home and being able to pursue their horse ownership dreams there is increased demand for livery yards and wider equestrian facilities. Equestrian diversification could provide a lucrative opportunity for farmers and landowners, Ian Bell of Folk2Folk discusses two recent projects that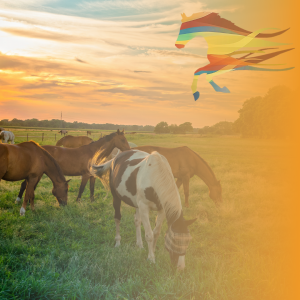 support this.
On a recent sunny weekend, I was the steward/starter for a Fun Ride set to raise funds for some worthy causes. As I stood at the gate a stream of 4×4 vehicles towing sparkling trailers, and horseboxes the size of a three-bed house, came into the field. As the tailboards came down, out came some very smart horses with all the latest tack and gadgets. I did not have to work out what all this cost; with seven horses, my granddaughter's pony and a lorry to maintain, I am already too aware!
So I was interested to note two recent loans FOLK2FOLK approved to support equestrian businesses in Norfolk and Yorkshire. These were not isolated deals and it made me wonder if there is still capacity for more farmers, with equestrian knowledge, to diversify.
Let's make a comparison with the humble bicycle: a simple pleasure of getting on a bike and going for a leisurely ride is no more! Today you have a carbon-fibre-framed bike you can lift with one finger, safety gear, brightly coloured attire, and ride at speed in a peloton of 50! Like most sports, bike riding has become more commercialised and its popularity has no doubt benefited from the success of Messrs Wiggins and Frome and Miss Trott.
The same has happened in the horse world. At all levels and in all disciplines the quality of horse, tack and kit has become more 'professional' and much more expensive. However, there are changes in farming and rural life that have made it more difficult to own a horse but may in fact create business opportunities.
There used to be a few small farms in every village where you could rent a paddock and a loose box to keep your child's Thelwell or your hack. Over the last few decades those farms have been sold to bigger operators and /or the farmhouse and a small piece of land in the village has been lotted and sold to a family who wants to keep their own horses, not yours.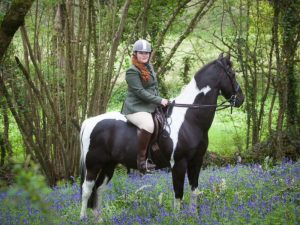 Rural roads are getting busier with increased safety risks, especially for children and ponies. FOLK2FOLK recently supported another equestrian business in Surrey where expansion was being driven by lack of access to riding. It always gets difficult, anywhere, as the clocks change, so this business was installing a floodlit menage.
A nearby farmer neighbour of mine recently completed an equestrian diversification and installed a gallop. This attracts all sorts of horses needing to improve stamina and have a good blow-out! With an all-weather surface, it can be used in most months. Our way of getting horses fit in the autumn was to use a stubble field on a steep hill; again, farming has changed with stubbles often re-drilled within a couple of days.
Going back to my Fun Ride. I suggest that most of the participants would have a sufficient level of disposable income to be able to 'afford' their sport but often struggle to find an appropriate package of facilities and care. There are others who just love their horses but need to work on a lower budget. Could your farm buildings convert to create some DIY liveries? You become the landlord, don't get involved with the horse side at all, but you do have to take the muck away!
A final thought, do you own some rolling countryside with some permanent pasture that could host an equine event? I am always amazed by the distance riders will travel to compete. A 1-star event near me attracted so many entries, the first going at 8 am and the last at 6.30 pm for three consecutive days. If you already run an estate-based catering/hospitality business would the addition of a cross-country course enhance your business?
If you are looking to develop an equestrian diversification project you can book a consultation with us here. You may also benefit from attending the Farm Business Innovation show, you can get free tickets here.