Farm Diversification: 5 ways to add value to your dairy business
Dairy farmers have often suffered from volatile markets and poor profitability. And with increasing pressure on all sides, many are considering giving up all together. Farm diversification is one possible alternative.
There are many options for farm diversification on a dairy farm, and many of these options can be combined to ensure maximum value for your dairy farm. Hopefully this blog will give you some new ideas for how to best protect your dairy business for the next generation.
1.     Cheese – the obvious farm diversification
Cheese making is an ideal diversification option for dairy farmers, as it allows you to achieve significantly higher values for your milk per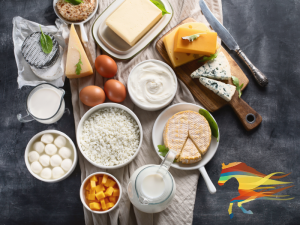 pint/litre than selling to supermarkets. However, cheese making does require a specific skill set and some upfront investment in equipment. The upcoming rural economy grant funding could be useful for this investment, though details of the scheme are still somewhat vague.
Training courses for cheese making are offered around the country, and would provide an opportunity for another member of the family to have ownership over a specific aspect of the wider farm business. Alternatively, you could choose to create a collaborative working arrangement with an existing cheese maker.
Good cheese takes time to make, so you will need to consider your cashflow requirements between the initial investment and sales. You also need to decide if you want to sell directly to consumers at retail prices or sell wholesale into local retail businesses such as farm shops and delis. You may choose to do a combination of this, in which case you will need to ensure both income streams offer fair pricing to your end customer.
To find out more about things to plan for your cheese business, check out this blog.
2.     Milk Vending Machines – the simple farm diversification
Milk vending machines are now a popular and relatively easy farm diversification option. They are unlikely to provide an outlet for all the milk produced on a dairy farm, but they can help to top up the income of a farm by selling a proportion of the milk directly to consumers for a premium.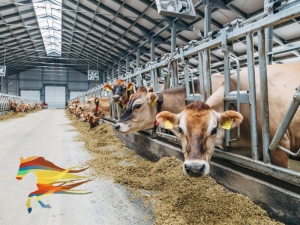 Most milk vending machines work by a central company providing the machine and either taking a portion of the sales or charging a rental fee to the farmers. As part of this, the vending machine company then provides servicing and technical support. For more information, you can check out Daisy Vending; a vending machine company based near us who have won awards for their service.
Milk vending machines are best suited to farms that are located on urban fringes, having passing footfall/traffic, and/or are easy to get to. For example, a vending machine local to us is based just outside a village and also benefits from being easily accessible by three further villages within a mile or so of the farm. It is also just outside a local town.
You may be able to further extend the value of your milk vending machine by offering other products, either from your farm or surrounding farms, such as eggs and vegetables. These can be sold on an honesty basis or put through another vending machine. This works almost like a mini automated farm shop.
3.     Milk Soap – the adventurous farm diversification
Ok, so making soap from milk might seem like a stretch, but the healing powers of various types of milk have long been known and are now growing in popularity. Cow, sheep and goat milk can all be used to produce soaps and other skincare products.
This farm diversification will require some training and investment in licences to sell the products, but it can provide a lucrative side business to the wider farm. This diversification also offers the option to provide a small business that one family member can take ownership of, which may allow them to stay on the farm longer term.
Examples of businesses already offering milk-based soaps include:
As with the cheese option earlier, you will need to decide if you want to sell directly to consumers at retail prices or sell wholesale into local retail businesses.
If you are feeling overwhelmed by the marketing for a small farm business such as soap making, we recommend our mini marketing coaching package: all the expert support and training but at an entry level price.
4.     Ice Cream, Clotted Cream, Double Cream – the sweet diversification
Much like cheese, cream is a somewhat obvious farm diversification option for dairy farms. But how does it scale it into a proper income stream?
Firstly, you need to consider the seasonality of cream, and then you need to consider your sales channels. It is unlikely that the average consumer will want/need enough cream to prompt them to order directly, so it is likely more effective to sell wholesale to retail businesses. This sales channel requires a clear farm brand, a range of products and the ability to build relationships with local retailers.
If your farm is located near many possible retail options, such as farm shops and delis, who do not currently have a local cream supplier, then this is a good place to start. But you will need to do local market research to work out if the business is viable. That said, if it is viable, the options are endless: you can add new flavours, offer yoghurt as well as cream, or add seasonal variations such as brandy cream at Christmas.
5.     Training and Tasting Events – the educational diversification
This farm diversification option is really an add-on to the other options. If you complete the training to make soap or cheese or anything else, you may be able to offer similar training courses to others. This can either be done on a professional training basis, in which case you will likely require some form of accreditation, or on a personal course basis for hobbyists.
If you decide to produce cheese, cream, or any other foodstuff from your dairy, you may also be able to create an additional income through offering tasting events. These can be a fun way to encourage new consumers to try your products, or as a way to add a new income stream. You may also be able to team up with other local food producers to offer a paired event, such as a wine and cheese night with a local vineyard.
For both of these diversification options, you will need to be good at dealing with the public and comfortable hosting the public on your farm or at an alternative venue.
Check out our blog on educational farm diversification options for more information and ideas.