Wine production was becoming an increasingly popular farm diversification option for rural businesses as consumer demand rises but growers have been warned of the risks and high capital costs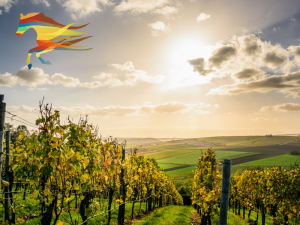 required means it should not be taken lightly.
farmers have been warned any wine-based ventures should not be taken lightly, as they require high capital costs and come with a significant element of risBut many farm diversification require high capital costs and an element of risk so what makes wine production any different.
Wine as a farm diversification?
It comes as the sector celebrated English Wine Week recently from June 18-26.
Waitrose has reported demand reaching new heights, with sales up 47 per cent year-on-year.
On its own vineyard, at the Leckford Estate in Hampshire, it increased its vineyard by 50 per cent in 2017 to cope with demand.
Alexandra Mawson, Waitrose sparkling wine buyer, said it was still a relatively young industry but the passion and expertise of winemakers was putting it on the world stage and increasing customer recognition.
"Our customers love supporting homegrown, local produce and English wine is a shining example of this," she said.
The amount of land under vines in England and Wales has increased by 175 per cent in the last 10 years, according to Saffery Champness.
In its guide to starting a vineyard in the UK it said there were various accounting and tax considerations for new wine businesses.
It suggested getting started costs about £25,000-£30,000 per hectare.
Peter Harker, partner at Saffery Champness, and a member of the firm's Land and Rural Practice Group, said starting up meant incurring high capital costs in plant and machinery, as well as the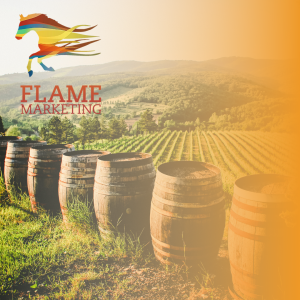 right ground and the right vines.
"There is also a significant element of risk, so consideration to look at this as an option for diversification should not be taken lightly and without advice."
Tax
He added there were different options regarding tax dependent on the business model so it was important to get professional advice.
The viticulture sector could be a beneficiary of climate change, with warmer, drier summers already opening doors in southern England. Pinot noir and chardonnay will be grown in limited quantities, according to wine marketplace Honest Grapes, and as those varieties become more difficult to grow in other countries it may open up more opportunities.
However, it warned the sector was still in the hands of the UK weather, meaning growers may lose entire harvests in bad years.