Farm Diversification | Highland farm set to host fortnightly music and glamping festival
Farm diversification turned music festival, a great insight into how you could do similar. A Highland farm is being lined up to play host to a "luxury glamping festival" every two weeks over the summer.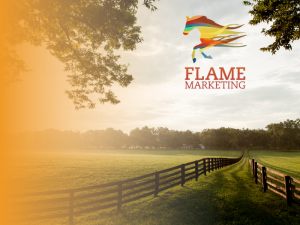 HAVE YOUR SAY
Festivalgoers will get luxury bell tents with their own gardens for their "bubbles" at Capers in Cannich, which is planned to be staged entirely outdoors with social distancing in place.
It is planned to be launched over the last weekend of May on a nine-acre site at the foot of the Glen Affric hills, around 25 miles west of Inverness.
The event, which is initially planned to be staged for up to 200 attendees, is billed as Scotland's first new festival created in responsive to the pandemic.
Each festivalgoer, who will be able to form bubbles for the weekend in line with government regulations, will receive a "welcome pack" which when they arrive which will include face masks, hand sanitiser, free bottled water and safety guidance.
However, they will not be able to take their own food and drink to the event, which will have an 18 and over age limit.
Organisers of the event, which will cost £205 per person based on sharing a bell tent, will operate an app-based service which will deliver food and drink to each tent or to a designated "safe space" in the front of the festival's main stage, where festival favourites Hò-rò, Colonel Mustard & The Dijon 5 and Heron Valley will appear at the launch event.
The event will feature a contactless ticketing system, one-way systems, on-site toilets, showers, wash-hand basis and hand-sanitising points. It will also operate an on-site drop-off service with the village shop.
The Capers in Cannich festival is due to be launched at the end of May.
Depending on demand and the easing of restrictions over the summer, the capacity may be increased to up to 500, while up to eight weekends may be staged if the concept takes off.
Capers in Cannich has been created by Karl Falconer, who runs Highland Hog Roasts at Invercannich Farm, just outside the village of Cannich.
He said: "It's a very special moment to officially launch our new exclusive glamping festival concept, designed especially in response to Covid-19, one year on from when the country first went into lockdown.
"It's all about being able to relax in a safe environment, catch up with a small bubble of friends or family whilst observing guidelines, have a few drinks and some good food, and enjoy the entertainment and the magic of a live event, something we've all been missing.
Calum MacPhail and Sean Cousins take in the views at the Capers in Cannich site at the foot of the Glen Affric hills.
"We're lucky to have a wealth of space on site and by limiting tickets to just 200, we're able to provide visitors with a safe, relaxed and a really special experience.
"As we move optimistically to the future, we hope this concept, based around booking in social bubbles, presents a way forward and gives people something to look forward to in the coming months."
Sean Cousins, a member of Hò-rò, said: "It's been an extremely tough time for musicians over the last year, so seeing a new event spring up that offers the opportunity for acts to perform in front of a live audience in a safe environment, is a hugely positive and exciting moment.
"They say good things come to those who wait and we can't wait to put on an unforgettable live show for everyone who has been missing festivals just as much as we have."
For more information about Farm diversification or Agri Marketing check out our website at Flame Marketing
Article taken from The Scotsman