Ninety-five per cent of dog owners are looking to take their pet on holiday, research from leading rural insurer NFU Mutual has revealed, providing farms with a hospitality farm diversification a potential market boost.
Against a backdrop of pandemic puppies and a surge in staycations, the survey of 1,214 dog owners revealed nearly two thirds (60%) of dog owners say they will always take their pet away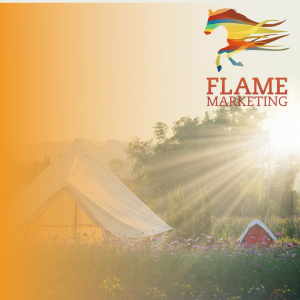 with them. Eighteen per cent will sometimes be taking their dog, while 17% are considering it. Only 5% of dog owners said they would never take their pets on holiday.
The trend extends to other hospitality venues, with 84% of dog owners have visited a restaurant, pub or café with their pet, and a further 10% wanting to in the future. Even dog-friendly weddings are becoming common, with nearly a quarter (23%) of dog owners saying they have attended or held a wedding where dogs made the guest list.
Darren Seward, hospitality sector specialist at NFU Mutual, said: "Holiday accommodation ventures – including caravans, campsites and B&Bs – are the most popular type of farm diversification, found on 12% of UK farms. Often boasting rural locations perfect for dog walks, these businesses are perfectly placed to cater for the surge of dog owners looking to take their pet away with them."
Self-catered accommodation is the most popular option for those looking to take their dog away (considered by 85%). B&Bs (34%), camping (32%) and glamping (18%) were also highlighted as emerging trends.
The most popular holiday destinations for dogs were Cornwall in top place (30%), followed by the Lake District (25%), the Scottish Highlands (24%), and Devon (20%).
Mr Seward continued: "With the PDSA estimating over a quarter (26%) of UK adults now own a dog, it's important for farms with hospitality farm diversifications to consider whether to extend their welcome to dogs, or risk excluding their owners altogether."
Jules and David Mold own Meadow Field Luxury Glamping, a farm-based site in Warwickshire. Jules explains why, when opening the business last July, they decided to make one of the tents dog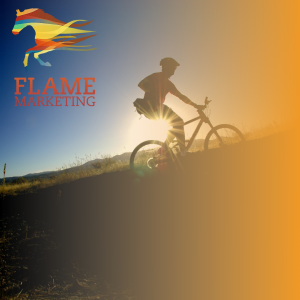 friendly:
"Our location and the nature of our accommodation makes Meadow Field Luxury Glamping an appealing option for dog owners. Not wanting to exclude dog-owners and their pets, we designated one of the tents to be dog friendly, while keeping the other dog-free for allergy reasons.
"The tents have cooking facilities, as well as beds and showers. As a luxury camping option, we strive to provide whatever will make our guests comfortable during their stay, and that extends to visiting pets. We supply a dog bed, food and water bowls, dog towels and waste disposal bags and bins.
"Outside we have a secure area, our Heritage Orchard located to the rear of the safari tents, where you can let your dog run, a hose for muddy paws and a tether near the front of the tent so you can keep your dog secure while enjoying time outside together.
"If you're considering making your own business dog friendly, I think it's important to establish clear rules and make sure these have been communicated to visitors. We leave a page outlining a few expectations in our welcome pack, establishing things like waste collection and disposal, lead use and the dog's interaction with other guests. These don't have to be onerous and most dog owners have a good idea of what is expected of them and their pet, but it ensures that having dogs on site works for everyone."
Following the publication of their research NFU Mutual Risk Management Services Limited offered the following advice to businesses thinking of allowing guests to bring their dogs:
1: Set out clear rules
Be very clear about which animals are allowed to stay, and any limits on numbers
State what provisions are on offer such as food, water, toilet locations and pet bedding
Set expectations for acceptable behaviour (from both the pet and their owner) such as commitments to extra cleaning, areas the animal isn't allowed to go, any facilities the animal can't use (bath, shower, swimming pool etc.)
Speak to your insurer to establish if any property damage is covered and consider whether you need to include conditions for damage when agreeing terms of stay with the pet owner.
2: Consider how you will control pet-related risks, such as:
Trips and falls over pets in and around the business
Bites, scratches, fighting and aggressive outbursts between animals
Storage of pet medications if requested by the owner
Waste disposal of animal solids and fluids (will the local authority accept this in general waste or will it require specialist waste contractor to remove)
Other guests' potential allergens to pets and how guest rooms, bedding and towels will be hygienically cleaned, and pet hair removed
Animals chewing during their stay. Electrical and IT cabling and plastic water pipes are prone to damage causing potential for electrocution and unexpected release of water
In the event of an emergency pet owners will no doubt escape with their pet in hand. Consider how this may affect your fire evacuation plans.
3: Keep staff trained, informed and pet friendly
Though it is important to ensure the pet, owner and other guests are safe, concern should also turn to your staff and keeping them safe. The correct training will make sure staff are aware of their responsibilities and safely follow new procedures and use of any new machinery or chemicals.