Farm Diversification: So you want to… set up a milk vending machine?
With about one-fifth of farmers planning to diversify to survive after Brexit, according to a recent NFU Mutual report, milk vending machines could prove an attractive farm diversification option to add value to milk produced on farm.
Josh Hares, director of The Milk Station Company – which also sells about 100 litres of milk a day via the Horrington Milk Hut on the family farm in Somerset, and Gill Palmer, principal consultant for Palmer and Randall – which supplies technical services to the food industry – provide some tips on things to consider when setting up a vending machine.
1. Be sure it's the right farm diversification
Check your milk contract, as some buyers disallow, charge for or place limits on the amount of milk that a producer can sell privately. As the amount you sell through a vending machine is likely to be relatively small, it's not worth compromising your main contract.
Farm location is also vital, as passing traffic is needed to generate a regular income and repeat buyers. If you're unsure, carry out market research. For example, Mr Hares knows of one farmer who put up notices in the village and knocked on people's doors in the local area to ask for opinions.
2. To pasteurise or not to pasteurise?
Raw, unpasteurised milk is growing in popularity. This has the potential to create a unique selling point, but there are factors to consider. A specific licence will be required and farmers will be subject to more testing and monitoring.
Mr Hares adds: "It comes down to TB pressure in your area. In the South West, it's difficult to get a raw milk licence. Also, if you have a raw milk licence and you go down with TB, your licence is invalid. If you pasteurise and you get TB, your license doesn't change and you can continue to sell."
3. Think about legal requirements of your farm diversification
Before you set up a vending machine, contact your environmental health department at your local council to establish legal requirements and to seek advice, says Ms Palmer.
It may be necessary for the farm to become an "approved premises" for selling food under EC 853/2004. This will be decided by environmental health, but is usually affected by the volume that you plan to sell. You may be exempt when selling under 14 litres a day.
Mr Palmer emphasises that, whether premises approval is required or not, all the basics laid down in food hygiene legislation apply, such as maintaining good standards of finish on buildings, good hygiene and having suitable equipment to handle milk.
All farms must also have a Hazard Analysis and Critical Control Point (HACCP) Plan. This details the food safety risks on farm and what controls are in place to ensure milk is safe for the consumer.
Mr Hares advises spending "a few hundred pounds" and using a consultant to put together the HACCP document. "I've probably got a 70-page document of how I do things. The content is not complicated, it's the way it needs to be written and what needs to be included," he explains.
Anyone involved in the pasteurising or milk vending machine cleaning process will also need to have a food hygiene certificate, which can be obtained online for about £20. Also check your insurance to see if you need extra cover for people coming on to the farm.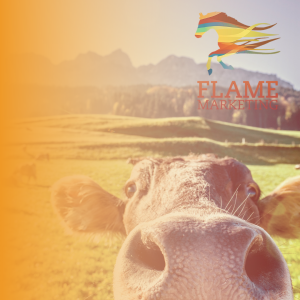 4. Be aware of ongoing testing requirements
Milk has to be regularly tested to ensure it meets Food Standard Agency standards. Your local environmental health officer will advise on what tests are required on your farm.
For example, Mr Hares adheres to basic testing requirements for pasteurised milk. This includes two tests, every two weeks; one which assesses if pasteurisation has been carried out correctly and another that looks at cell counts, bactoscans, E coli and listeria.
This costs about £45 a fortnight. All tests must be kept on file. Testing will be more extensive when selling raw milk.
The environmental health department will also visit unannounced at least once a year and carry out its own tests.
5. Think about equipment for your farm diversification
All equipment has to be food-grade. When buying a pasteuriser, match the size of the pasteuriser with the milk vending machine to optimise time efficiencies.
Milk vending machines are flexible up to a point, so you can start with a 100-litre churn in the machine and then replace with a 200-litre one if sales increase.
Also consider where you will handle milk. Can you convert an old pump room in the dairy or a shipping container?
The key is to ensure it's located close to the bulk milk tank and vending machine so it is not hard to transport milk. Churn trollies or a pump system can also be used to make milk movement easier.
6. Think about the milk vending machine location
Locating the vending machine in the right place for convenience for both the farmer and the consumer is a must.
Mr Hares adds: "You need good signage and you also need to make it convenient for customers, so they're able to park and turn around. And it needs to be clean so they don't have to get their shoes dirty."
The vending machine will also need to be protected from the rain and connected to an electricity source via a standard three-pin electric power socket. Consider housing in a field shelter. A water supply is also handy to make cleaning easier.
Article taken from Farmers Weekly
For advice on how to best adapt your farm diversification project to the current climate book a free consultation with us.