Since the pandemic people across the UK have been reconsidering their working environment and setup. This has led to increased demand for unconventional workspaces in rural areas. This demand could offer landowners a lucrative farm diversification opportunity.
Millions of people have spent the past 15 months working from home and have appreciated not having to spend time and money on a daily commute. However, for some, home is not a convenient workplace at all times.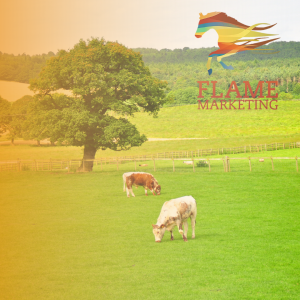 People may want somewhere to hold face-to-face meetings, the novelty of working remotely may have begun to wear off, or they simply would like to work alongside others now and again.
Converting old farm buildings to office space is a tried-and-tested farm diversification, but the traditional business model typically relies on an occupant leasing a dedicated space for their exclusive use. The idea of co-working is to provide people with a more flexible workspace option that better dovetails with the new patterns of working that are emerging following the pandemic.
What exactly is a co-working space?
The co-working concept has been driven by demand from start-ups and freelancers who have needed office space but have not wanted to commit to the costs of taking on a conventional lease. It allows people to be in an office environment as much or as little as they like, with desks, chairs and printers and communal kitchen facilities all provided by the operator. Co-working facilities in rural areas are expected to become increasingly popular now that many employers have said they will offer more flexible working policies. The idea of working in offices based in secluded locations where people can be close to nature – sometimes called green-desking – has particular appeal.
What do customers expect from this farm diversification?
According to Rich Mills, co-founder of a business called Hatchery, which was set up in 2019 to develop modern rural workspaces, co-working spaces appeal to people who want flexibility and choice.
"They don't want to be tied to a five-year lease, they want the ability to book workspace on-demand, for a month, a half a day, or even on an hourly basis," he says. "Being based where there is a sense of community is also a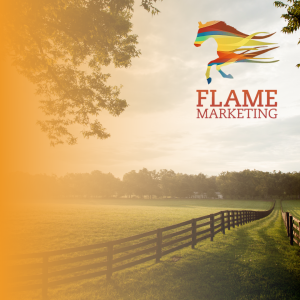 big part of it because many people find working remotely can be lonely. Going to a co-working space means you are working alongside people and can benefit from a support network."
Customer expectations of co-working spaces include:
Good broadband connection
Offices with access to natural light
Simple "easy-in and easy-out" contracts
Meeting rooms or somewhere to take a private phone call
Good parking
Decent coffee
Reassurance that appropriate health and safety procedures are in place.
Running a co-working space involves providing a service and not just a space, says Mr Mills. A big differentiator in attracting members can be having a community manager on-site to manage and assist customers.
Farm diversification case study: Hatchery
Rich Mills and Will Bax, co-founders of Hatchery, are working on a project to redevelop a former dairy farm near Sevenoaks, Kent, into a flexible, rural work hub, which will be hosted by an on-site community management team. The redeveloped site, which they describe as a "rural campus", will offer co-working facilities, alongside flexible, private offices, workshops, studio units, meeting rooms, event spaces, a small on-site café and a personal and group training studio.
The aspiration for the project, which they hope will be operational in late 2022, is to create a unique work environment that meets modern working requirements while supporting health, happiness and productivity. Work to restore and enhance an area of wetlands that sits alongside the site is already underway and members will be encouraged to enjoy outdoor space for meetings or during their breaks. It is hoped there will be 100-150 people on-site at any time.
Mr Mills plans that the Sevenoaks scheme will be the first Hatchery site of many, with the business currently looking for other potential sites, primarily in the southeast of England. This could involve acquiring new sites to develop themselves. However, they are also open to setting up joint ventures, where they would manage the whole process of getting planning permission, developing the site and then operating it, in partnership with a landowner. Alternatively, the pair sees an opportunity to work with existing landlords to modernise and reposition their existing workspace offer under the Hatchery brand.
"The common criteria for us is that we want sites with good road access, close to a London rail line and which offer connection to nature," says Mr Mills. "Bringing people back into the countryside and connecting them with the nature around them is a part of the Hatchery ethos. Not every space will have this – particularly smaller ones who might not be able to afford the overhead – but someone there to greet people, help them use equipment and support networking can help to activate the community."
How do memberships work?
Most spaces will offer a monthly membership arrangement, where workers pay a month in advance to sign up on a full-time or part-time basis. Some facilities might offer people the choice between a dedicated desk and locker, or a cheaper hot-desk alternative, which means different people use that space at different times.
Packages will often include a certain amount of printing or photocopying. Many facilities include meeting rooms or spaces where members can make a private phone call. Software tools are available to allow operators to track who is on-site and for how long. This means it is becoming feasible to be able to allow people to turn up and pay by the minute or hour for the time they spend on site.
Larger operators may also offer added-value services such as mail handling or a phone answering service for which members can choose to pay extra.
How much will people pay?
The market is very varied and will depend on location and how your offer compares with what others are offering locally.
Charges typically start at £10-£20/day for someone looking to 'hot desk' as a one-off. A basic package giving someone a dedicated desk for a month might cost £150/month, rising to about £500/month for a dedicated desk in a private office close to London, with lots of additional amenities.
What about insurance for this farm diversification?
Chris Walsh, farming insurance specialist at NFU Mutual, says public liability insurance covers the premises' owner in the event of injury suffered on-site by a workspace user, while employer's liability would cover injury claims from anyone employed to oversee the office and any associated areas, such as receptions and cafés.
"Items added to equip the workspace, such as desks, chairs and printers, can be covered with business contents insurance," says Mr Walsh. "Some items – for example, access lifts and coffee machines – will also require regular engineering inspections."
If workers come to rely on the space for their job, an incident such as a fire or flood could cause significant disruption. Business interruption insurance could cover an owner for the loss of desk space rental income, as well as the cost of providing users with alternative premises in the interim. Cyber-security software to protect IT systems also needs consideration.
What else needs thinking about?
Health and safety in co-working spaces means carrying out a range of risk assessments to identify significant hazards and address fire safety. This will also need to consider aspects such as furniture selection. Operators need to communicate with members about relevant health and safety information so they can follow rules and procedures. Creating office facilities from farm buildings will require planning permission and, as with any diversification, there are likely to be tax implications that will need to be checked with an accountant before proceeding.
Farm diversification case study: Farm491
Farm491 is a rural workspace focused on nurturing agri-tech start-ups and people working on the future of food and farming systems, based at the Royal Agricultural University, Cirencester. It operates across three sites and offers a mix of workshop space, private offices and co-working facilities.
Verity Payne, who manages the sites, says Farm491 has been offering a flexible membership package for almost three years. It costs £100/month and gives people access to a hot-desking area, which they can use for up to 80 hours/month. Desks and printing facilities are provided, alongside access to meeting rooms and a kitchen. Each member is issued with an ID card and they can swipe themselves in and out of the building at any hour. It is currently being used by eight members, including two agronomists, although there is space for up to 25.
"One of the things we have found is that because we are focused on agri-tech start-ups, people do like some privacy," says Ms Payne. "But I think if you were allowing in any company or business to a hot-desking space, there would be a bigger market."
The main lessons learned from running a co-working facility include the importance of investing in a good coffee machine and a flexible layout, says Ms Payne.
"We have some fixed blocks of tables that seat six people, but if I was doing it again I would go for something more flexible in terms of furniture arrangement. For example, we have a couple of Nook Pods, which are a desk with a roof, and they are really popular. Adjustable, stand-up desks also get chosen ahead of the fixed tables."
To ensure you attract enough visitors you will need to market your new rural work space effectively. This is likely to involve the use of Linkedin and going to networking events which may be a new experience for some farmers and landowners. We would also recommend seeking support from marketing advisors, you can Check out our farm marketing strategy guide here, or you can book a consultation with us here. You may also benefit from attending the Farm Business Innovation show, you can get free tickets here.