Glamping: pods in high demand how to benefit from the staycation trend
With the lockdown restrictions lifting in the near future the UK is predicted to have an influx of families that want to go on holiday but whilst staying in the UK. This has seen glamping pods sales boom as farms have added to existing glamping sites and with some creating new sites
"Swamped" was his response before elaborating that he was getting orders from farmers: Some with wee paddocks where they could be placed; landowners with a bit of woodland that would be enhanced with what he called a "nest", and even from speculators who were buying up little plots of land to establish clusters of the properties.
All I had asked my friend was how he was progressing with his latest business enthusiasm, building holiday 'pods', as those wooden huts that look like upturned boats are called.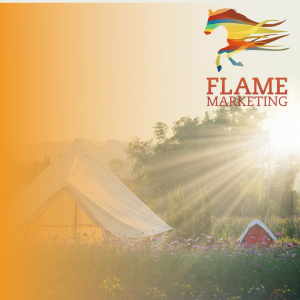 For someone with an unerring ability to jump into the wrong business at the wrong time, it appears my friend has, this time, hit the jackpot in providing holiday properties when travel looks as if it might well be confined to these shores for the foreseeable future.
The pandemic will be with us much longer than any of us wish, and the Government seems, at long last, to acknowledge that curtailing foreign travel might be a good way of preventing the rapid spread of the vicious little virus and its various nasty strains.
That is bad news for those who like a holiday toasting themselves to a deep brown hue through lying on a beach in some Mediterranean country, but it is good news for those who can offer, to use these dreadful words, staycation or glamping holidays in this country.
With travel and business restrictions still in place, it is still possible that those ordering pods might be caught out but, with his order book bulging, my friend seems to refute any caution in that direction.
Farm diversification has been a theme for the farming industry for decades and providing visitors with on-farm accommodation has been one of the ways farmers have earned themselves additional cash.
It is a few years since a figure of 25 per cent of all non-farming income in Scotland came from catering for those wanting to spend a holiday in the countryside. As the years pass, and subsidies come under more pressure, alternative income streams will become more important. Until recently, providing on-farm accommodation has not been without its challenges. The cost of converting a corner of the old farm steading is usually much higher than originally planned as 18th century buildings have to be brought up to 21st century standards and even solid-looking stone walls have often been revealed to have been filled with rubble by the stonemasons of yesteryear.
Another brake on the expansion of on-farm tourism in recent times has been the cheaper alternative of jetting off to the sun. The attraction of almost guaranteed sunshine after experiencing some of the dreich weather Scotland can produce, has tipped the scales for the former.
But the sunshine option has just clanged shut or has had added costs inserted into the holiday equation. Currently, tourists can only guess at how many weeks they may be quarantined at either end of their trip abroad.
And this is where the aforementioned wooden pods, old fashioned shepherds' huts and luxury lodges come into their own; especially now that local authorities responsible for planning matters appear to have a more relaxed view of these structures.
They are relatively cheap to erect unless you want a chandelier hanging from the roof of the bijou properties and they can be positioned well away from other farming activities.
This aspect of farm-based accommodation has sometimes been overlooked in the past only to raise its ugly head when the farmer decides to empty his cattle courts which are right next to the converted farm cottages. It is then his visitors find out not all the smells of the countryside are sweet.
Location is important but not as critical as this used to be. The first pods I can recollect were sited on the Scottish Agricultural College farm at Crainlarich but, more importantly, they were adjacent to the much-travelled West Highland Way thus ensuring lots of potential foot sore customers.
But now pods are popping up in areas not previously renowned as holiday areas with the top requirement now being just "Is it out in the open country?"
What is needed to make this diversion from food production into tourism success is a reasonable weather. There is no guarantee of that but then farmers have survived the weather for hundreds of years.
And if it turns into a really soggy summer, it might, as my builder friend has suggested, be possible to turn the upturned boats the right way up.​​​​​​​​​​​​​​​​​​​​​​​​​​​​​​​​​​​​​​​​​​​​​​​​​
Article taken from Scotsman
For more information check out our website at Flame Marketing