How Investing in Agri-Marketing for your Agri-Business can Increase Revenue
What is Agri-marketing and how can it benefit your farm or agri-business? Being a farmer has never been the career of choice for those looking to make millions. The truth is if money was the only motivator our farms would stand silent as multi-generational farmers flocked into other more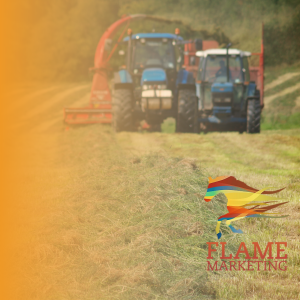 lucrative roles. Nowadays making a sustainable income from small family farms is almost impossible if you are selling through traditional routes such as mass processers. That is unless you have diversified your farm in some way to generate an additional income stream.
Farm diversification has been a hot topic over the last 10 years, with an estimated 1/3 of farms having diversified in the UK and another third expected to diversify in the next 3 years. The truth of the matter is that to be able to maintain their farming heritage and lifestyle farmers are having to get creative and create new revenue streams for their farms. But many farmers don't have the skills or expertise to manage a successful farm diversification project alone.
Most farmers we meet have invested significant time, money and energy into creating their diversification project, only to fail when customers don't come flocking to them. Often these farmers have been led by the trends around them and their neighbour's farm diversification choices. The issue comes when farmers are faced with working out how to interact with their customers. Farmers are often found lamenting the behaviour or lack of understanding shown by non-farmers, townies and the general public at large. We get it, trust me when I say we face those issues too. Whether it's someone feeding my horses god knows what over the fence despite huge signs asking them not to. Or dogs worrying sheep in lambing season. Or complaints about the cockerel crowing in the morning.
But, just as the general public are often uneducated about the ways of the farmer, the farmer often lacks understanding of the ways of the general public. But when looking at your diversification options selling to those ''bloody townies'' is often one of the most lucrative markets to choose. So, it's time to stop seeing them as ''bloody townies'' and start seeing them as ££££.
The role of Agri-marketing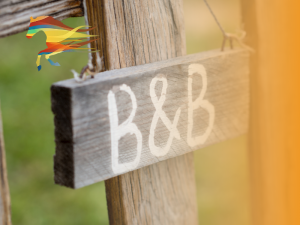 Once you have worked out your farm diversification project, regardless of what it is you will need to get customers. If you are intending to sell to the public in some way, then you will need to use Agri-marketing to communicate with your customers.
You may think that agri-marketing is simply the act of promoting or selling products. But this is just one small aspect of what agri-marketing entails. agri-Marketing is a far more holistic issue for businesses, your agri-marketing will impact everything from your business development opportunities to your sales strategy and even your choice of route to market.
When we work with a new farming client, we take time to develop a clear understanding of what they need from their diversification project and what resources they have, to hand. We always work to ensure that the diversification project will fit the needs of the farm on both a personal and business level. We spend time both discussing and researching options with the farmer to ensure that there is appropriate scope for the business. For example, once they have completed 'phase 1' of a diversification project is there a secondary element that could be added to further extend their income while piggybacking on the original diversification project.
Our overall goal when working with any farm or agri-business is to help them create a business structure that is adaptable and sustainable. If 2020 showed us anything it is that having an adaptable business is keen in today's world. This does not mean trying to sell to everyone all the time. It means creating a business offering that can weather any storm and which can pivot when needed into new business areas.
Agri-marketing content and purpose
When we work with farm businesses, we work to ensure their agri-marketing content reaches and resonates with their ideal customer, sometimes this means using words or phrases which may not be the ones naturally used by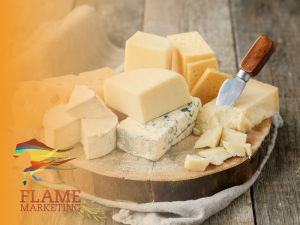 the farmer. For example, if you are looking to sell lamb to the public suing words like carcass won't get too far. Firstly, most consumers aren't searching using that word, secondly, it's not a word that resonates with them, and finally, it is more likely to put them off buying. So rather than selling it as a ½ carcass or whole lamb, consider phrasing it as a meat box or recipe box etc.
Many of the farmers we work with have been trialling their diversification project in some capacity before seeking professional support, doing this is useful in terms of working out what route you would most like to pursue. However, it can often mean that they have inadvertently created an image of their product before properly considering the role of Agri-marketing. Therefore, if you intend to road test your products prior to seeking professional support I would recommend considering the type of image you want to project to customers in the long term before increasing the awareness of your product too much. Also remember to consider the additional costs of selling direct to the public, and work these into your prices. When you sell to the public you need to ensure you have covered not only the cost of processing but also the cost of professional support such as marketing, accounts, packaging, and website costs.
Top Tip: as a rule of thumb, if you are selling a delivered product it is better to have a slightly higher price per unit than to have to add on expensive and complex shipping options at the basket stage of purchase.
Case Study Wins
A few examples of the WINs we have created for some of our clients in 2020/2021.
Taking one livestock farm from only selling through mass processors to selling direct online. Including website and SEO work to ensure their customer could find them online. During the first 3 months since the website launched, we generated approximately £3000 in sales through the website with additional sales also through social media channels.
Following the implementation of our Firestarter package, our client went from gaining less than 5 phone call enquiries through her website each month to gaining an average of 10-15 per week in the first-month post website re-launch.
Finally saving our client over £15,000 in estate agent fees by utilising their online and social media presence to sell their new build properties.
How can we help your business in 2021?
We are expecting this summer to be a bumper year for many UK businesses, people are going to be staying in the UK for their holidays and this means that Agri-tourism will have a huge boost. So if you are thinking of starting any form of Agri-tourism now is the time to get in touch so we can help you to ensure your business gets a flying start this summer. That includes glamping, farm stays, farm tours and so much more.
For those not in Agri-tourism, you can also benefit this summer, rather than competing with the glamping site next door find out how you can work with them, so you can both gain. This could include providing ''breakfast boxes'' with eggs, milk and so on. Or maybe you can offer a tour or service which compliments the glamping site.
We are working hard to be able to provide a full range of service levels that work for every farm business. From our Firestarter package for those looking to invest in growth to our new Flame's Membership package which is launching later this month which will offer smaller diversification projects the chance to access marketing tech and expert advice for under £175 per month. If you would like to find out more about the membership package please contact us for early bird offers and more information.