Glamping demand soaring in 2021 – can your farm benefit?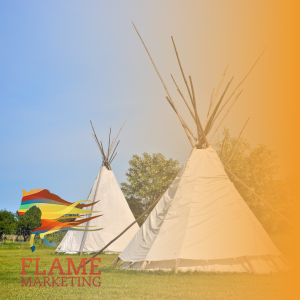 Camping sites on farms predicted to see a spike giving a great opportunity for farm diversification ideas. As everyone has now been under lock and key for the past year, as soon as restrictions lift there is bound to be an influx in people wanting to go on holiday. Although some people have been put off travelling abroad due to levels of COVID in other countries it is predicted for many more to visit keep on British soils.
Bookings for summer 2021 are far beyond expectations for this time of year, the company has announced, while bookings for the coming period October–January are also more than double those of previous years, as the trend for staycations continues.
The announcement comes despite increased restrictions on socialising across many parts of the UK, which means millions of people in the country are no longer allowed to socialise with members of another household indoors.
"Continued uncertainty across the UK means that, even looking ahead to next year, foreign holiday planning remains out of the question for most people," Cool Camping marketing manager James Warner Smith commented. "People witnessed how quickly things booked up in the UK this summer and we're already seeing popular places begin to fill for key weekends next season."
"While things remain uncertain for the foreseeable future, one thing that is becoming clear is that next year is likely to be staycation focused again for the vast majority of travellers. As this realisation grows, we're seeing people booking their holidays much further in advance than normal in order to secure their accommodation and beat the rush."
Despite the high demand, however, many glamping sites have yet to release dates for 2021 as businesses mull over price changes and plans for another uncertain year ahead.
22% of glamping sites on coolcamping.com have still not released their prices for 2021, Warner Smith also revealed.
"Glamping sites are receiving a huge number of bookings for next summer compared to what we might usually expect at this time of year but some places may be losing out. We're encouraging businesses to recognise the trend for advanced bookings this winter and to finalise their 2021 business plans as soon as possible in order to avoid missing out. People are already booking summer holidays, so there's a lot to be gained from releasing dates earlier than normal this year."
Article taken from the international glamping business
For more information about marketing your farm diversification business visit our site at Flame Marketing.