Creating a sustainable farm? (Choosing your farm diversification project)
Farm Diversification for improved sustainability
Throughout much of human history farming management, on family farms, has remained constant. The technology has changed, the type of crop has changed and the titles may have changed, but through it, all the goals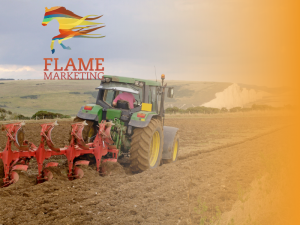 and roles of management have remained constant.
Managing a farm well used to mean getting the best possible yields on the ground you had and protecting that ground for the next generation. Roles were clearly defined based on age and seniority. But in recent years the challenges facing family farms has changed considerably.
Large buyers such as supermarkets demand ever lower costs without any consideration for the blood, sweat and tears that produce has cost the farm. Threats abound from global warming to political instability.
Farming management is no longer simply about production. In this modern age farming management also means being an opportunist. From finding ever more creative farm diversification projects to incorporating agri-tech to increase efficiency and even learning about marketing.
As a new generation of young farmers, return to their family farms armed with degrees from agricultural colleges, the scene is set for a whirlwind of innovation.
As one of these returning young farmers, you are bringing new ideas and fresh eyes to your farm.
Ideas for how to take your family business into the modern market, how to make it stronger, sustainable and more stable than ever before.
So, this blog is really about what you need to consider when developing your ideas into proper parent-proof plans.
Making the most of what you have!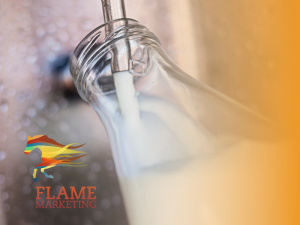 In the Agri industry, farm diversification can mean anything thing from a slight change in sales approach to a complete redistribution of resources.
Firstly, we are going to consider the less extreme end of farm diversification, getting the most out of the resources you already have.
For most types of farm, this relies on selling direct to consumers, this could include subscription boxes similar to Riverford and other large veg/meat box brands. Or it could cover direct sales through local markets. Alternatively, this type of farm diversification could mean selling through local retail options such as farm shops, village shops and delis.
The key to this type of farm diversification is that the internal management of the farm and the way the produce is produced doesn't have to change much if at all. However, this type of diversification involves a significant amount of leg work to create connections with local retailers or with consumers directly.
As there will be little need for new equipment, employees or skills the upfront costs of this type of project are lower.
However, it is important to remember than you will need fairly large numbers of sales to make it effective. Due to this, you will need to invest in marketing, it is important to have a decent budget for initial outlays such as a website and branding. By ensuring you get good quality marketing services and support early in the farm diversification process you will save yourself money further down the line and will have a faster return on investment.
Much like buying good quality stock, it pays to make a good investment early in the process.
For more specific examples of diversification and how to manage farms through the diversification process, I am going to break farming into four areas; dairy, meat production, cereal and vegetable crops, and soft fruit.
Now I appreciate this doesn't cover every type of farm and that some farms operate a mixture of these, but there is only so much space for blogs.
Simply click on the link for each type of farming below:
Cereals and Veg – coming soon
Soft Fruit – coming soon
More than the sum of its parts 
The next level of farm diversification focuses on making new products out of what you already produce.
For example, if you are a meat producer you may decide to move into charcuterie rather than simply selling butchered meat. This approach will require additional investment in production processes and equipment. You may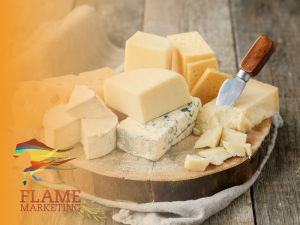 need to obtain training in the production methods or need to employ additional staff.
However, you are likely to be able to gain a higher profit margin compared to selling the raw produce. Hence creating a product which is worth more than the sum of its parts.
Additionally, this type of farm diversification often allows you to produce products with a longer shelf life.
This is good for the consumer as they can buy larger quantities without fear of wastage. And it is good for the farm as it means you can produce a product which can be stored and which is less seasonal.
This is particularly useful for soft fruit farms which have a very short harvest. By turning excess fruit into alternative products such as jams, cordials and preserves you can extend the season for selling locally improving cash flow throughout the year.
This type of farm diversification can entail longer production times, for example, cheeses will often need time to mature. This can put a small short-term strain on cash flow for the farm.
Helpfully, there are currently lots of diversification grants specifically supporting this type of project.
There are several rural development grants focused on food production, which can be used to fund equipment purchases and training. We work with a company which helps our clients to find the best possible grant or funding options. We have a strategic partnership with this company and using them helps our customers to hugely increase their chances of gaining funding and being accepted for larger sums of grants. Simply ask us about this service during a consultation and we can arrange it for you.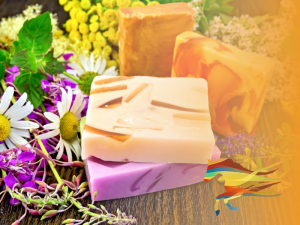 In terms of marketing, there are advantages to having a less perishable product. Firstly, as discussed it increases shelf life. However, it also increases the geographical market you can easily supply. It is much harder to ship postal or courier orders of fresh foodstuffs than store cupboard ones.
This allows you to more easily sell to your ideal consumer across the UK.
This, in turn, increases your market and revenue. It may also enable you to increases prices if you are based in a lower-income area but can target a much higher income area such as London or the home counties.
Once again it is hugely important to ensure that the foundation of your marketing, your branding and your website is of high quality and well produced. A website is no use if no one visits it, you can read more about this in our blog on SEO (coming soon).
This type of project can often be used as an extension of less extreme diversification projects, for example, many farms may start by selling raw produce while developing additional products. This can reduce the impact of the longer lead-time on this type of project and enables you to test and refine marketing in preparation for additional products.
A whole new direction 
Finally, some farms may lend themselves to complete reinvention. This level of diversification is wide-ranging and provides a huge scope for innovation and imagination.
The key to this type of project is to consider your farm with fresh eyes and look for opportunities to make something completely new out of the larger resources you have.
The most common type of farm diversification in this area would be glamping, in all its huge range of guises. The glamping market has exploded in the last 10 years with more and more demand for holidays which offer all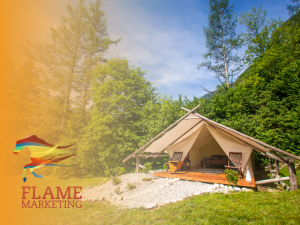 the connection to nature of camping but without the inconvenience.
There is now a plethora of pod, lodge, tent and yurt options with big companies trying to sell you the dream of an easy low effort business for your farm. But is this the case, I have, coming soon, a whole blog dedicated to just this topic. But here is a rough summary.
Glamping is now a huge industry but we are starting to see this market mature. Therefore, if you are only just joining the glamping scene you will need to have something new, something special and something different.
Glamping is no longer the best option for all farms and your success will depend on your ability to stand out from the crowd.
This could be related to your location or amenities or maybe an additional attraction such as riding holidays. Additionally, glamping now involves a significant amount of input to be a success, from customer service when dealing with guests to ensuring good quality marketing is employed so guest can find your property.
There are many other types of diversification in this area, too many to list. But interesting examples include farm school or tours for inner cities families and schools, provision of self-storage facilities, and even natural burial mound sites.
The key here is to do your research, find out what others have done and use your imagination.
To find out more about how we can help you to find the perfect diversification project book a free initial consultation today.