How Aussie inspiration became a Devon deer farming success
Venison is fast becoming a very popular red meat. It is nutrient rich and high protein. Why deer farming is such a success in Devon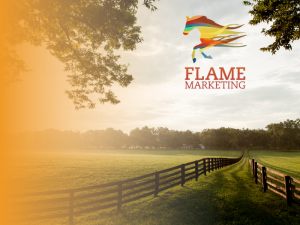 The Scottish Venison Partnership (SVP) estimates that total annual UK venison outturn is now around 3,800 tonnes, with 70% of that coming from the Scottish wild red deer cull.
Despite the fact that the number of deer farms across the UK is increasing, the SVP says we still import a third of the venison we consume because there is not enough farmed venison in the UK.
In fact, it estimates we will be doubling our imports in five years' time if UK market trends for demand continue.
So could it be a viable enterprise to get into? Hayley Parrott spoke to an experienced Devon deer farmer to find out more about producing the meat.
Tony and Julia Bennett
The Bennett family in Cadeleigh near Tiverton, Devon, are one of Riverford Organic's three biggest venison suppliers.
Set up by Tony and Julia in 1984, the farm converted to organic in 2008 and is now run by the duo with the help of their children, Pip and Andrew.
Tony established the deer enterprise after spending 10 years working in Australia and New Zealand – the country that he says "runs the deer industry".
"I was determined to start deer farming because I could see the potential in it," he says. "In the last two years, it is the only growth market in the red meat sector."
He breeds and finishes red deer and currently runs two herds – one organic and one conventional, although they are managed nearly identically.
When Andrew returns from New Zealand in January, they plan to expand the deer side of the farm business and are currently reseeding 14ha of arable land to stock with deer.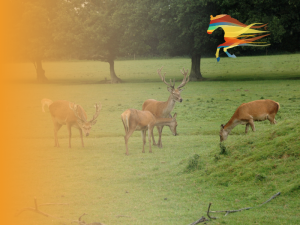 Prior to culling, which happens through the winter, Tony had 240 animals on the farm including stags, hinds, yearlings and calves.
They are stocked at around 12.5 animals/ha, although Tony says you have to be a bit careful with stocking levels as the traditionally wild and park animals do like their space.
Deer facts
The number of points on an antler will contribute to the animal's value because it shows a good food conversion efficiency (FCE).
One of last year's yearlings had 28 points on his antler, which is very close to the 30 points that meets the criteria of a trophy head, for which a typical price is £3,000.
Deer don't have to be tagged until they leave the farm and do not require passports like cattle.
Breeding
He splits his herd into two rutting (breeding) groups of 38 hinds (females), and always runs a master stag and a two-year-old chaser to keep the stag on his toes. Typically, the rutting period is around a month.
Hinds of up to 10 years old are still reliable producers of calves and some go on producing until 12-plus. However, Tony tends to cull females at around five to six years, when the carcass is still good.
Yearlings can be mated, but calving rates may be less than the 90-95% expected of mature females.
Calving begins in the middle of May, with gestation periods lasting 236 days. Females are split into two blocks, stocked at around 7.5/ha, about 10 days prior to calving, with first calvers mixed with older hinds to keep them settled.
They calve outside and very rarely require assistance. This year he achieved a calving rate of 95%.
Hinds typically hide their calves for 10 days and Tony says it is important to leave them alone as much as possible as they will abandon calves if disturbed. "They like woodland and water – bracken is ideal and rushes for calving time," Tony says.
Recommended stocking densities for deer farming
Hillside – 1 to 1.5 per ha
Upland pasture – 7 per ha
Good lowland pasture – 10 to 20 per ha
Hind and calf – 16 to 20 per ha
Yearlings – Up to 25 per ha
Grass management
Paddocks are fenced off in early spring to build cover for calving, with stock rotated every 10 days round four paddocks.
Diversification
Other livestock
Being organic and having to buy in organic corn means it's even more important he maximises grass quality.
The only thing he puts on the grass is some organic chicken muck, bought at £17/tonne, but they rigorously plant new leys with the aim of achieving a high red clover content.
Meanwhile, short-term leys are planted with red clover and Italian rye grass for fattening.
Finishing
Tony aims to finish stags at around 15 months, killing at 60kg, and hinds at 17-19 months, killing at 50kg. Tony will fatten 83 this year, but wants to increase this to 150 next year.
The wild red deer price currently sits at 230p/kg and the Waitrose deadweight price is 530p/kg.
Calves are housed in winter and fed silage from early December for around three months. Organic corn – around one tonne a year – is used at Chilton Deer Farm as a management tool only, to get stock into and through the yard.
For more information or help about farm diversification projects and Agri Marketing check out our website at Flame Marketing
Article taken from Farmers weekly