Will it benefit my farm business to go organic?
In recent years we have seen an increasing number of farms turning towards lower impact, regenerative and organic farming methods. Often the choice to go organic is a moral one but is there a business argument for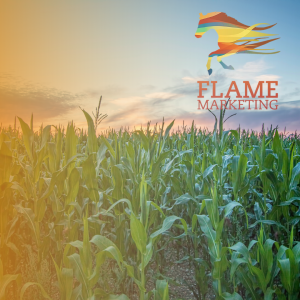 making your farm business organic?
Organic farming has been on the rise since the mid-1990's however, in the last 10 years it is a seen a more significant increase in market demand. As of 2020, 460,000 hectares of land in the UK is being farmed organically, however, this has shrunk somewhat compared to previous years. Which is against the trend when compared to European farms. Approximately 290,000 hectares are used for permanent pastures, while other areas are temporary farmland, used for woodlands, unutilized, or in conversion to become organic land. In terms of livestock, cattle, sheep and chickens all feature on the list of organically produced UK meat, however, the number of chickens produced organically far outstrips any other livestock sector.
The UK is among the ten largest organic food markets worldwide, based on revenue generated. However, it is not among the ten countries with the largest organic farmland area. This would suggest there is significant scope for more farm businesses to go organic.
The current organic market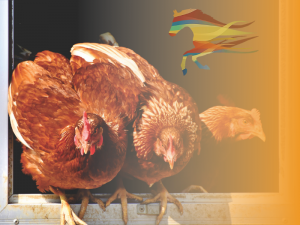 The pandemic has had a marked impact on the organic food market. Organic food consumption has soared in the past year across the UK, as people have eaten in more and sought higher quality food, driving the biggest year-on-year increase in sales in 15 years.
The organic market, including food, clothing, cosmetics and other products, increased to £2.79bn, a rise of 12.6% on 2019, according to the Soil Association in its annual organic market report.
Food sales accounted for the biggest increases, with vegetable sales increasing by 15%, and meat and fish sales increasing by 17%. There was also a substantial increase in organic drinks including beer, wine and spirits.
But the question does remain will this trend continue post-covid, in simple terms we don't know. However, there is a general feeling that although the growth may slow the trend is here to stay as many people have released the benefit of high-quality food options. A key area of growth has been the demand for home delivery services improving the ease of buying direct and buying organic.
Furthermore, as people have been unable to eat out more people have taken to cooking more elaborate and varied dishes at home which in turn has caused further demand for high-quality ingredients. These trends are very useful for farm businesses looking to move into this sector as it offers insights into possible market routes, such as veg/meat boxes or subscription services. It also shows the relationship between cooking knowledge, food passion and food education.
Brexit also offers an opportunity for British growers to capitalise on the increasing difficulty of importing organic foods from the continent. Farm businesses should work to continue driving demand for local produce and British organic produce. As outlined above the UK has a huge market for organic produce which is not yet being fully accessed by British farmers.
The costs of becoming an organic farm business
To be able to market your farm produce as organic you must have accreditation from an approved body, such as the Soil Association. The Soil Association Certification is the UK's largest organic certification body. They have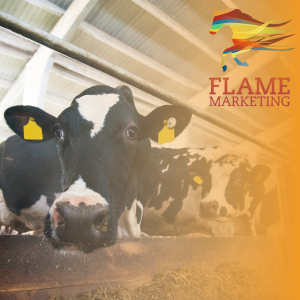 certified thousands of farms across the UK and also offer advice and training on how to transition to organic farming.
Converting your farm into organic production is a commitment that requires careful planning for success. Every farm is different, so it's important to understand the requirements of the organic standards and prepare for any changes you and your team will make on your farm.
The following operations are subject to the certification process:
On-farm production
Processing involving food storage, packing and storage, including on-farm processing
Animal feeds production
Re-labelling of products at any stage of the distribution chain
Organic products imported from countries outside the European Union, known as third countries
The organic transition process will vary depending on the type of farm business and the previous farm practices. However, for most farms, it is a minimum of 3 years transition period but could be more. During this period, you are unable to market your products as organic, and hence missing out on the higher price points, but you will also be struggling with the impact of not using traditional farming tools such as pesticides. Therefore, it is important to ensure you will have sufficient incomes during this transition period.
One way to deal with this could be to diversify the farm business into a higher value product before transitioning. For example, establishing a direct sales business while moving towards organic this way you can obtain higher prices for your produce and you can simply increase the prices and move your direct sales to organic once the transition is completed. Alternatively, you could look to introduce non-farming-based diversifications during the transition for example glamping and Agri-tourism.
The marketing viewpoint for your farm business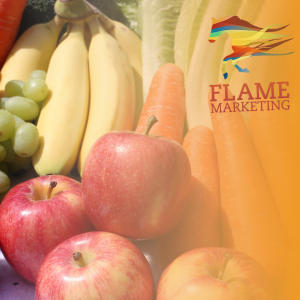 Being able to display the organic label/logo will of course allow you to charge a higher price for your produce. Consumer are already used to paying more for organic foods from supermarkets and the like. However, if you are looking to sell direct to consumers you also need to consider how you can best market your products to ensure you are getting the best possible price for your produce.
Firstly, you need to consider your target market and their knowledge base. For example, you could target consumers who are already shopping organic and therefore do not require education. However, to do this you will need to give them a reason to swap from their current organic supplier. This reason could be offering free delivery services or providing a product which they are unlikely to be able to source from their current organic supplier. What you are unlikely to be able to do is simply make them switch without a reason. Also, as these consumers are already prepared to pay going rates for organic produce, they are less likely to be cost-sensitive so the price is unlikely to make them switch long term unless there is an additional incentive.
Alternatively, you could target consumers who are looking to switch to organic but as yet don't have a regular supplier. To attract these consumers, you will need to highlight your expertise as an organic food supplier and be able to offer educational content to encourage them to make the final step to switching. To do this you will need to develop a strong brand image they can rely on and be able to provide regular content. This content could include recipes to encourage them to try new foods, or educational content about the benefits of organic food, or indeed relationship-building content about your farm business, your family and your processes.
It is clear from the recent organic food trends that there is demand for organic food which is more accessible, either through home deliveries or having one core supplier. One way you could incorporate this into your farm business would be to supply a full ranger of organic produce so that a consumer can effectively purchase their weekly food shop directly from one place. For those things you are unable to produce on-farm, you could look to develop relationships with other local organic growers to fill the gap and provide one harmonious offering of organic produce.
These are all areas where Flame Marketing can assist you. But our key goal in this blog is to make sure you have considered all these issues when deciding if organic farming is the right choice for you. To book a consultation with us today click here.