Glamping: Increasing your Campsite Income
Campsite and glamping site owners: are you aware you may be able to double the length of time you can operate this year? Domestic tourism is set to thrive in 2021, smashing the records of last year, could this demand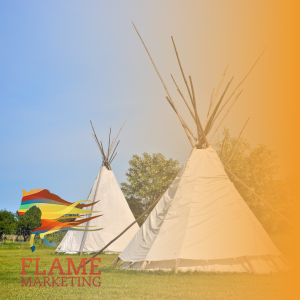 present an increased opportunity for your business?
Since the announcement of the road map out of lockdown the demand for all types of UK holidays has rocketed. Pitchup, Europe's largest booking platform for outdoor holidays, has reported a phenomenal 284% increase in bookings.
So, what's changed?
For sites operating on a permitted development, the 28 day-rule can now be extended to 56 days without the need for planning permission until 31 December 2021; which also includes the use of portable structures for ablutions and a reception. (Source: https://www.legislation.gov.uk/uksi/2020/632/pdfs/uksiem_20200632_en.pdf)
Check the details
Take care to be informed of the detail: trailer tents are allowed, but caravans are not and if your site is in use for 42 consecutive days, you may still need a site licence. It would be wise to consult your local authority to check what's allowed.
Some owners are thinking of 'cherry picking' the days they operate to cash in on as many Bank Holidays as possible. However, 'land must be returned to its original condition between periods of use and any mobile constructions removed' so you may find it's not that cost effective.
And there are a few grey areas. If you claim under the Basic Payment Scheme, any land used for a camp site for 28 days does not impact on your claim. However, taking land out of 'agricultural production' for 56 days could result in the loss of payment for the areas concerned. Also, be careful about where you store any of the kit used for your campsite. Using an agricultural barn may require change of use. The 28-day extension applies to England only, although there is active lobbying in Cardiff to encourage Wales to follow suit.
And last but certainly not least, you may like to take a look at your insurance policy – would you need an increase in liability?
What's the potential impact on the rest of your business?
It is worth considering the impact on the rest of your farm business if you were to double up on your camping diversification. Can you manage the increased demand, will it clash with a major seasonal farm operation or will it cause increased expenditure which outweighs the benefits of addition income?
An injection of finance could help get your camping enterprise off the ground or make upgrades to an existing facility
With the current lack of certainty regarding overseas travel, the demand for all types of UK holiday accommodation is expected to exceed capacity. At FOLK2FOLK we're experienced in providing finance for glamping, self-catering cottages, converting disused barns, hotels, holiday parks, outdoor venues and attractions and would be delighted to chat to you about funding your plans, just give us a call.   If you act now, there is still time to capitalise on what is predicted to be a boom season!
For more information about marketing for your farm business please check out our website: FLAME MARKETING
Article taken from Farm Diversity