4 farm diversifications with a difference
Have you ever thought about introducing a farm diversification to your farm business? There are so many options in which would add value to the current business but has the farm shop been overdone? Here are some other different options that you may not have thought about.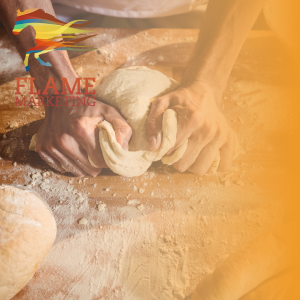 Farmers are being encouraged to diversify as a way of spreading their risk, but coming up with the right idea isn't always easy.
Whether it is cultivating truffles, hiring out party bales, offering your farm for film locations or bottling local water, a little imagination goes a long way.
But entrepreneurship is just as important in the search for extra profit, which is why a methodical approach to the decision-making process is vital – and needs to take into account the likely return on investment.
Farm diversification 1, Cultivated truffles
John Smith*, an arable farmer from the Midlands, is at the forefront of a new type of farm diversification in the UK – cultivated truffle production.
Mr Smith planted 1,100 saplings inoculated with summer truffle fungus in 2008 and picked his first home-grown truffle last year.
The fungi is highly prized in the culinary world and British truffles retail at up to £400/kg. With a potential turnover of £15,000-£69,000/ha once established, depending on yield, it is an attractive business opportunity.
But Mr Smith admits that, while he has found the process enjoyable, eight years into the project he is yet to make a penny from it.
"This is a long-term investment and it was something we did because it was interesting, as much as being a money-making diversification. We were planting a bigger wood and decided we would put 1ha of it down to truffles," he says.
The wood was planted as part of a partnership arrangement between Mr Smith and a company called Mycorrhizal Systems, led by Dr Paul Thomas, who once appeared on the BBC's Dragon's Den, successfully pitching his idea of a truffle-growing business.
The company provides the trees, grown in its laboratory, and then offers advice and support to establish and run the plantation.
The landowner pays an initial one-off payment at the start of the process and then, as truffles are harvested, the two parties take a percentage share of the yields.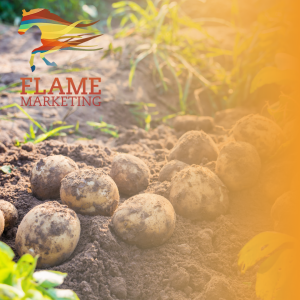 The marketing of the truffles can also be handled by the company, which is looking to build a fresh-truffle brand to achieve the best possible prices.
Mr Smith says before planting he had to raise the pH of the soil so it was more conducive to truffle production. This involved spreading 20t of lime over the 1ha of ground.
In terms of management, the trees have had to be protected from pests and it is also helpful to keep the grass down between them, so you can see the base of the tree. The truffles grow on the root, but under the soil, like an underground mushroom.
Mr Smith says it was a "terribly exciting moment" finding the first truffle – which the family ate and enjoyed – but they have not yet produced enough to sell.
However, the fact he found two more truffles this year shows that the system of inoculating the trees with the fungus does work, so the signs are good. "There is real potential," Mr Smith says.
Truffle harvest takes place in the summer and autumn and involves training a dog to sniff them out.
"We're going to train our dog for next summer. Our experience is that the signs of dogs finding a truffle are subtle, so it isn't easy. It is like everything – we're on a learning curve."
*The name of the farmer has been changed to protect his identity. The exact location is being kept secret to avoid the risk of theft.
Truffles as a diversification
Truffles grow on the roots of oak and hazel trees, but they require a very specific treatment in order to fruit successfully
Plantations typically produce truffles after four to seven years
Establishment costs are around £17,000/ha, but grant assistance is available
There are currently 23 cultivated truffle plantations in the UK, ranging from the south-west of England to just south of Edinburgh
Average temperature is the limiting factor for location, so north of Stirling is probably the limit
Truffle plantations can be used for shooting and amenity purposes, but intercropping or livestock grazing is best avoided.
The UK's peak harvest period is September to October, during which time truffles will need harvesting weekly or fortnightly
Farm diversification 2, Bale hire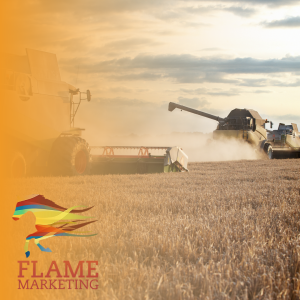 Straw bales are proving the basis of a growing farm diversification set up by Berkshire-based Steve and Shona Frost.
Three years ago, Mr Frost decided to move away from agricultural contracting and set up a business called PartyBales, which hires and sells small bales of hay and straw for use at events, parties, weddings, festivals and on television.
"The idea came about following a phone call to the family farm from a gentleman looking to hire bales for a party in London," says Mr Frost.
"At the same time we were also getting married and the blogs and magazines were full of images of bales being used at weddings.
"When we did some research, we discovered people were struggling to get hold of bales and therefore decided to launch the company."
Mr Frost admits the business had a slow start, failing to get a booking for the first six months of operation. "However, we believed we had an idea so persevered; eventually the perseverance paid off."
Once the orders started to come, things moved fast. The business is now providing a range of bales, bale structures and props to customers across England and Wales.
The hire charge for a conventional bale starts at £5.50, plus delivery. Mr Frost says the ability to adapt to the different needs of their customers is key to their growth.
"For example, brides and grooms are celebrating the most important day of their lives. They need the products and services they have ordered to turn up on the right day, at the right time.
"Equally, they require them to be collected on time as they don't want to have to worry about anything while heading off on honeymoon."
Seeing their bales on national television for the first time, as part of BBC TV's Strictly Come Dancing: It Takes Two programme, was an exciting moment for the couple.
They have also had more unusual requests, including building a tank out of bales for the Royal Tank Regiment and supplying bales to go on the M3 to act as barriers during roadworks.
The business has developed to the point where there is an opportunity for further growth, so they are now aiming to recruit other farmers to partner with them in 2017.
This would allow the business to develop across the whole of the UK and help to cut down on delivery miles, says Mr Frost.
"If managed closely in terms of expenditure, this is a business that can provide a useful added income to a pre-existing farming business."
Farm diversification 3, Film work
The TV drama Game of Thrones has a reputation for killing off its characters with alarming alacrity, but fortunately for farmer Kenny Gracey, the writers are rather more sparing when it comes to the four-legged members of its cast.
Mr Gracey who farms at Forthill Farm in Tandragee, Co Armagh, has diversified into the supply of live pigs, cattle, dogs, donkeys and deer for Northern Ireland's burgeoning TV and film industry, providing animals for every season of the epic fantasy to date.
He's even developed his own breed of pig for the show, mixing and matching different pig breeds to produce something that looks like it might have lived during the Iron Age.
Mr Gracey has always had a passion for traditional breeds of both cattle and pigs, rearing Belted Galloway and Longhorn cattle, and Gloucestershire Old Spot and British Saddleback pigs.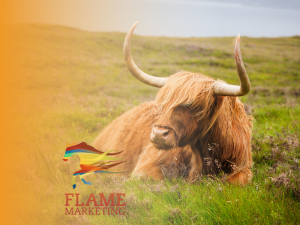 The film business developed more than eight years ago when he was approached by a film company asking if he could supply animals for the set of a film called Your Highness.
"The production buyer knew of my involvement with rare breeds and asked if there was any chance of providing animals for the background. It started there and now I supply animals for virtually every production shot in Northern Ireland."
The list of credits is impressive. In addition to Game of Thrones, Mr Gracey has supplied chickens for a Bafta-winning short-film called Boogaloo and Graham, as well as a range of stock for ITV's The Frankenstein Chronicles, starring Sean Bean.
He is also often asked to provide old farm equipment, or even sides of meat from his farm shop, which are used to dress the set.
During 2016 he worked on more than 15 productions and 2017 is already shaping up to be just as busy.
"I love the farming and wouldn't be without it, but the film work has now become my main income," he says.
"Working with animals is the love of my life, but it does involve very long hours. If you were charging by the hour then it is not a big amount. That said, it is not really physically difficult work."
However, it is not without its challenges. He spent six months training a semi-wild deer ready for shooting the first season of Game of Thrones.
He was also given just a week to train a pig so it would walk like a dog on a lead and sit a table to eat for a CBBC programme called Dani's House.
"I had to sleep alongside the pig for a couple of nights to gain its confidence, so I could train it," he explains.
Mr Gracey says as a business it is unpredictable. "It's not something that you can write a business plan for. You wait for the phone to ring and see what calls come in."
Farm diversification 4, Bottled water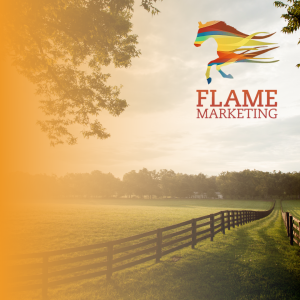 Welsh entrepreneur William Watkins has turned his livestock farm's borehole into a multimillion-pound soft drinks empire.
The third-generation mixed farmer from Knighton first realised there was potential to sell more than just livestock after returning home to farm 28 years ago.
His father had installed a borehole for the cattle and sheep five years previously and had it listed as mineral water.
"We got put on the supply in the house and we all thought it tasted fantastic so we thought: 'Why not bottle it?'"
The Newcastle University Agriculture and Food Marketing graduate started out supplying Radnor Hills Mineral Water to airline companies in sealed plastic cups.
"I would deliver it to Gatwick and Heathrow in my Vauxhall Cavalier mid-week and then go back farming on a Thursday and Friday," he explains.
By the early 1990s he closed his biggest deal yet when the company started supplying McDonald's.
After realising the cup wasn't very good they switched to bottling water in 1995 and it catapulted them into the soft drinks market.
"We lost our McDonald's contract in 2000 when they went with Nestle worldwide. It was a really difficult time because they were 70% of our profit. I could've easily said at that stage: 'Let's get out'. We didn't; we rolled our sleeves up."
Instead, Mr Watkins invested in the company's first automated production line, which enabled them to lower production costs and become more competitive.
Ironically a downturn in the market actually gave them the leg-up they needed and, when the banking crisis hit in 2008, sales lifted considerably.
"We were supplying a lot of own label products for supermarkets and we just happened to be in the right place at the right time."
Turnover has grown to £34m and this year he forecasts it will reach £38m.
The company now run 12 boreholes – with the biggest capable of supplying 25,000 litres/hour – and is set to bottle 250 million soft drinks this year.
Alongside the soft drinks empire, he still runs arable, sheep and poultry enterprises and says these are intrinsically linked – with each one vital to the success of the other.
"The farm is critical to us because we have to farm it sympathetically, otherwise we would ruin the water. We have to be sensitive about nitrate and pesticide use."
Top tips on picking the right farm diversification
Willy Browne-Swinburne of planning and development specialists Rural Solutions offers his tips on picking the right diversification:
Coming up with the right idea requires creative thinking, but it is vital to apply methodology to the decision-making process, too. The key goal is to assess the likely return on capital.
Think about where you are now – your assets, liabilities, the market and the state of your finances. Ask: What is good? What makes you happy? What is bad? What makes you unhappy? Some of the best ideas come from this process.
Consider your personal strengths and whether you are going to take the lead. An idea or concept is a dangerous and expensive thing if given to the wrong person to deliver.
Don't start with the idea – start with the market and your potential customer. So ask questions such as: Who lives where? What are they like? What do they like? How much will they spend? What will they spend it on?
Consider what else is being offered and how good is that offering? Could you do it better and simply steal the market or do you need to do something newer and more innovative?
Focus on the market that gives you the best chance of growth. Fewer, better customers who really love your product can generate a better return than the one-size-fits-all model.
What potential partners are there out there? Increasingly landowners are looking to their successful tenants as investment opportunities.
Beware of going big straight away. Taking a small idea and letting it sensibly evolve is usually the best approach.
Do your research and seek advice. The pioneers of farm diversification enterprises had to 'give it a go' without really knowing what the future might hold. But there is now a vast amount of data and knowledge that can be drawn upon.
Article taken from: Farmers weekly
Here at Flame Marketing we are experts in Agri-marketing and help a range of customers within the industry. For any more information about us or guidance don't be afraid to get in touch.
We also offer a FREE marketing consultation to help organise your business marketing strategy moving forwards