Meet The Biltong Company On A Mission To Help End Factory Farming In The UK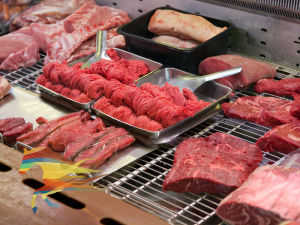 A farm diversification with a South African twist! This article just shows the variety of farm diversifications that are available to start. Literally any idea can be possible but the it marketing it well that makes the difference.
Meet The Biltong Company On A Mission To Help End Factory Farming In The UK
Ember Snacks founders, Jack and Harry, have had enough of meat being given a bad name.
When brothers Jack and Harry Mayhew founded their snack company Ember, one thing was for sure: factory farming was giving meat a bad name, and they wanted that to change.
The two brothers grew up on a farm in Suffolk, so they are well-versed in the importance of knowing exactly where the meat on your plate actually comes from – whether that's chicken, pork… or biltong.
Using their farming experience, and desire to create a product that's healthy, and good for the planet, they launched their farm diversification range of British biltong, beef jerky and charcuterie three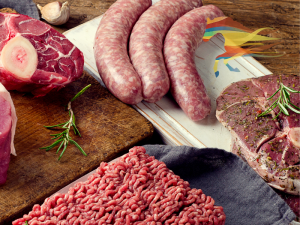 years ago.
"Growing up on the family farm and being raised on home-cooked meals meant natural food made well, so this has always been important to us," Harry explains to Delish UK. "We think creating good meat snacks is about using great quality meat with ingredients you can recognise."
Jack adds, "Factory farming is giving meat a bad name, and unfortunately that way of producing meat products is increasing here in the UK."
Factory farming is the name given to the rearing of livestock using highly intensive methods, usually indoors under strictly controlled conditions. According to an investigation by The Guardian, the number of industrial-sized pig and chicken farms in the UK rose by 7% last year, supposedly driven by the consumer demand for cheap meat.
But with a continued focus on sustainable farming in the UK, Jack and Harry are just some of the many British farmers and food producers that are passionate about a better future for British farming.
Farm diversification, but why biltong?
Having both competed in triathlons such as Ironman, they soon realised that biltong made for a great snack during training. But with these air-dried strips of beef and other meats originating in South African countries, the selection on offer in the UK was seriously lacking.
"Less is more with biltong and at Ember, we think it's best when you use simple ingredients that you could find in your store cupboard and when you don't add sugar. The result is tasty tender strips of air-dried beef."
But the boys aren't just passionate about creating the best-tasting products possible – Ember is all about sourcing products from sustainable suppliers whose ethical views are aligned with theirs.
"Over the last year or so, we've had a lot of conversations about our purpose as a brand and what we really care about. Working in the meat industry, we've learnt a lot about different ways animals are farmed and the impact on, not only our health but on the environment as well.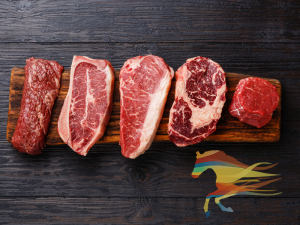 "ALL OF OUR SOURCING PARTNERS FOR OUR NEW RANGE NOT ONLY LEAD THE WAY IN AN ALTERNATIVE TO FACTORY FARMING BUT ALSO ACTIVELY PROMOTE FARMING WITH WILDLIFE."
"We want to be part of the solution for eating meat sustainably in the future, and we know that intensive factory farming is the crux of the problem, and, ultimately, it gives meat a bad name.
"Ember's new Charcuterie range sources ingredients from farms with nature, not against it. For example, our Cracked Black Pepper Steak Slices are made using British beef from organic regenerative grass-fed farms. And our Smoked Paprika Lean Salami is sourced from outdoor reared British Pork from Dingley Dell Farm, which puts aside 50% of its land in a bid to feed a million bees each year."
As well as being sure to work with suppliers who take the same strong stance on sustainability as them, Jack and Harry have partnered with Farm Wilder: a non-profit organisation that works with farms to promote wildlife and biodiversity as well as encourage agro-ecological and regenerative farming methods.
Biltong
"All of our sourcing partners for our new range not only lead the way in an alternative to factory farming but also actively promote farming with wildlife."
It's all very well having these environmentally friendly companies doing their bit, but we as consumers also have a big part to play in ending factory farming in the UK.
"While out shopping, we need to be more conscious and look for classified standards within meat, fish and eggs if we want to make a difference. If products don't have an official certification, then they are probably not working to a standard we need them to be at if we want to put an end to this. So, look for labels that say, 'organic', '100% pasture-fed, 'outdoor reared' and 'free range'.
"In general, we're not being told that the majority of the meat and dairy on the shelves of our supermarkets may well have come from a factory farm. So, it's about educating yourself and starting to ask questions about where your food comes from."
Article taken from: Farmers Guardian
FREE consultations are available here at Flame Marketing to help plan marketing and social media for farm diversification.