Agritourism has been growing in popularity for many years but the combination of the covid-19 pandemic and Brexit has led to a massive increase in demand for staycations and hence agritourism holidays.
As the staycation trend shows no sign of slowing down, architect Keith Handy tells Alex Black why new agritourism ventures need to have strong environmental credentials
Creating an experience that is good for the environment as well as the business is essential for farmers looking to tap into the growing demand for holidays in the UK. And with the staycation market at an all-time high, now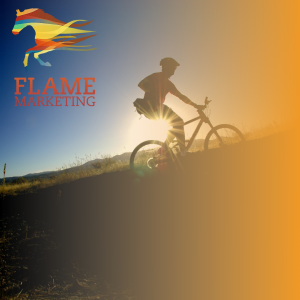 is the time to diversify, according to Keith Handy, director of Howarth Litchfield architects.
The latest research from Mintel suggests that demand for staycation properties is 'expected to exceed pre-covid-19 levels and could well reach a new 10-year record'.
In real terms, this means by 2022, the domestic holiday market will be worth an estimated £15 billion. But Mr Handy said diversification today must be undertaken with the environment in mind and there were some big opportunities on the horizon for those who seek green solutions to the staycation demand. He added they were focused on green building solutions and sustainable design.
"We must be sure that the building designs we create and withstand the test of time and satisfy building regulations well into the future, not to mention having less of demand on gas and energy generally," he said.
Sustainability has moved higher up the agenda with the net carbon zero targets fast approaching. This meant those looking to extend their current holiday park and leisure offerings, or landowners with spare land looking to diversify into holiday accommodation for the first time needed to adopt a green approach to 'future-proof' the investment.
"We are currently working on schemes at seven sites, stretching from the South West through to Yorkshire, the Lakes and the northeast coast, with the development of almost 600 static holiday homes, lodges and log cabins," Mr Handy said.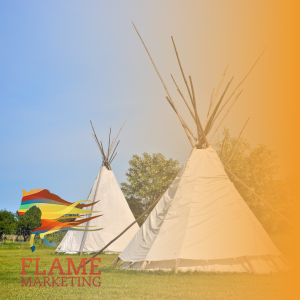 Modern Methods of Construction (MMC) such as offside manufacturing are popular green building solutions. It means design, planning, manufacturing and pre-assembly manufacture and MMC can be defined as the design, planning, manufacture and pre-assembly of construction elements or components in a factory environment, prior to installation at their intended final location.
"This style of construction is becoming increasingly popular with clients because it minimises on-site disruption and reduces build times when constructing log cabins, chalets and timber-framed housing," he said, adding it allows them to respond swiftly to market trends.
With planning permission received, lodges can be manufactured off-site complete with finishes, lifted onto site foundations within 12 weeks and installed in 48 hours. Mr Handy highlighted it was important to consider planning constraints in the local area.
"A good holiday park is about the experience of each family, so if you are thinking of adding in some new accommodation to an existing site, make sure everyone's needs are catered for – such as quiet places away from the hustle and bustle; areas where families can integrate; areas for social activities and of course, green spaces – so in the planning stage, ensure the initial masterplan is as dynamic as possible," he said.
The rising popularity of the 'workation, workoliday or woliday' could mean farmers want to look into the provision of decent Wi-Fi, a desk and office chair, maximising occupancy levels at previously off-peak times.
"And with the overall lifespan of an MMC unit standing at around 60 years, versus a 10-year lifespan for a static caravan and the National House Building Council warranty overshadowing the static by an impressive nine years, this greener, leaner method of creating staycation hubs has never looked so appealing," Mr Handy added.
If you are planning a farm marketing strategy to promote your agritourism business then we would also recommend seeking support from marketing advisors, you can Check out our farm marketing strategy guide here, or you can book a consultation with us here.