Selling directly, either to retail or consumers, is now common practice for many smaller farms looking to diversify and improve their price per product. But doing this relies on being able to effectively promote your produce, this means developing an understanding of farm marketing. In this article, farmer's weekly spoke to Jessica McIsaac, a dairy farmer, to find out how they are using farm marketing to improve profits.
Farming nowadays has changed drastically from the time when our grandparents were in business. The challenges we face are hugely different. I have spent a lot of time talking about diversifying our farm. I feel very strongly that farm diversification is the key to sustainability through the inevitable ups and downs of our industry.
Along with farm diversification, we have ventured into small niche market areas. Doing so requires that we have the ability to market our product from our farm and this is not an easy task.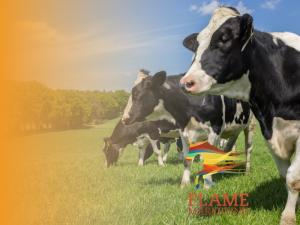 Farm Marketing for brands
Farm marketing is something we didn't even think about eight years ago. Our main worries then were milk price and labour. Now I spend 10-15 hours a week marketing our own farm brands.
In my egg cartons, I include a newsletter. This is just a small piece of paper about the size of a business card, but I personally compile the information that is printed on them and cut each one. We sell roughly 3,300 dozens a week. That is many inserts!
Being creative with my information and telling the story of our farm and animals is very important to today's success, so I also try to keep up with Facebook posts. I am constantly trying to grow my Facebook followers so I have a database of interested people I can reach with information.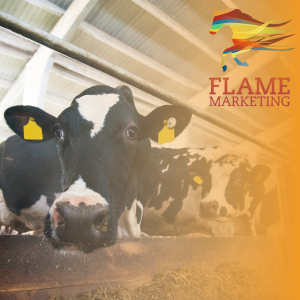 Bull calf rearing
As bull calf prices fell and milk got long (there was a surplus of milk on the market), we have started raising our own bull calves. We would like to sell them as pasture-raised veal. To do so I had to create a website with all our information. I have targeted high-end restaurants within one hour of the farm with veal on their menu and I am sending a mail insert with our veal information to generate sales.
Using farm marketing to promote our own products has become a mandatory job for our farm. It isn't necessarily my favourite thing to do but has become essential to continue to sell profitable products.
If you are planning a farm marketing strategy to promote your farm business then we would also recommend seeking support from marketing advisors, you can Check out our farm marketing strategy guide here, or you can book a consultation with us here.