Building agricultural brands will boost profits at the farmgate
The promotion and marketing of agriculture have been a long-standing bugbear for many farmers. But just how does British farming build a brand that conveys trust and excellence to the public? Here, Richard Huntington, chairman and chief strategy officer at advertising giant Saatchi and Saatchi, explores the challenges and opportunities facing the British farming brand and agricultural brands.
On first sight, advertising and agriculture are not easy bedfellows.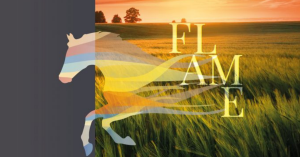 Our geography is different, our people are different and perhaps even our values are different. Put frankly, our worlds do not readily meet.
But here is the thing. People like me spend their day trying to change people's behaviour so they prefer the products of one business over another to the point where they are prepared to pay more for them.
And even I can see that if there is one critical problem ahead of the many issues, challenges and crises facing British agriculture, it is that people will not pay more for the food that you produce. For the dedication, care, graft, resilience and love you put into the food you make.
And because consumers will not pay more for your food than that from anywhere else on earth, supermarkets will not pay you.
So, you end up desperately trying to produce a quality product more cheaply or destroying what little profit you are making in the first place. Probably both.
For a long time, we have been told that the solution lies in diversification. And there are amazing examples of farmers that have taken this route, from Graham's Family Dairy in Scotland to Rachel's Organic in Wales and Riverford in England. I even saw some Worthy Farm cheese the other day promising me a flavour of Glastonbury Festival on my crackers.
But these are entrepreneurial exceptions to the rule.
You went into farming whether by choice, luck or accident to farm, not to run a big business
To spend your time with your livestock and on your land, not in meetings with the other farmers you manage, the teams you manage or the advertising agencies you manage.
For every Rachel's there are thousands of dairy farmers that just want to look after their herd and deliver a decent product.
So, the sad truth is the only way most British farming now survives is through state support. And even that is not certain anymore. There is simply no escaping from the fact you need to be paid more for the food you produce.
And I think the answer might lie in brands.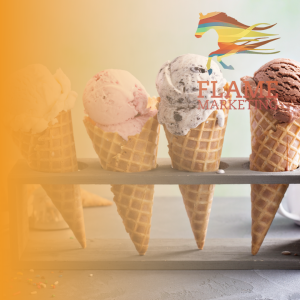 A brand is not a name, a logo or an advertising campaign. A brand is simply a set of associations that sit inside people's minds about a product, company, region or even country.
Heinz is an incredible brand because we all have such a rich tapestry of experiences of Heinz but so is Land Rover, ITV, the Lake District, Harry Potter, even Farmers Guardian.
Anything can become a brand provided those associations, good or bad, are rich in meaning.
And the great thing about a healthy brand is that if you own it, you have a monopoly. A monopoly over all that intangible meaning and all that affection.
Think about Apple, it is one of many smartphone makers but it has a monopoly over the iPhone and every tiny thing we think and feel about them.
And since a monopoly gives its owner a degree of freedom over price, Apple can charge a significant premium for the iPhone in comparison with other manufacturers. For the same phone.
Maybe you find all this a little distasteful, to charge people for the intangible as well as the tangible value they enjoy.
But it is often the intangibles that create desire. Where you farm, the nature of the landscape, the quality of the soil, the breed of animals, the wildlife you encourage, the weather you endure, your care and attention.
They are all intangible and all of huge potential value to consumers.
Belted Galloway beef from the rain-fed fells of the English Lake District is just British beef to a supermarket buyer but it sounds altogether more than that to me. And it sounds like it is worth paying a little bit more for too
Building agricultural Brands
Because what I am talking about is not building agricultural brands for your farm or family – that is the entrepreneurial route. I am talking about building brands for your breeds, your varieties of produce and the location of your farm.
This would not create a monopoly for you alone but a monopoly shared by those like you, that care about the food and places you do.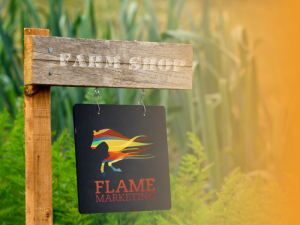 Think about French wine. Few vineyards themselves have any value to consumers but the variety of grape does and so does the region.
That is why you would expect to pay about £10 for a Bordeaux red and far north of this for a Saint-Emilion or Haut-Medoc.
Over time those regions have acquired enormous amounts of lovely intangible value. Why can that not be the case for you?
For Merlot or Chablis grapes, read your breeds of animal, your varieties of produce. For Bordeaux or Burgundy, read the Dales, the Southern Lakes or the Scottish Borders.
Of course, those wine regions have been at it for centuries, building their rich set of associations.
But this process can be dramatically accelerated, after all, Google built one of the most valuable brands in the world in a matter of years. And that brings us to the role of advertising.
Since World War II, agricultural marketing has been about promoting consumption, about volume. There was no attempt at brand building or creating value. Even in the heady days of my youth 'Watch out, watch out there's a Humphrey about' from Unigate was aimed at nothing more than getting people to drink more milk.
While 'Slam in the lamb' or 'Go to work on an egg' worked in exactly the same way. The message was eat more, not pay more.
And I fear this is still the accepted wisdom in agricultural promotion. In addition, these campaigns, so famous in our childhoods, have slid into complete obscurity. It is years since any agricultural promotion has been remotely famous.
You can see this in the activity of the AHDB.
Their website suggests they are keen to promote potato eating by showing the sheer versatility of potatoes, with a campaign called 'Love Potatoes'.
Amazing varieties
For those putting your heart and soul into growing amazing varieties of potato in wonderfully different parts of the UK you should know that the 'Love Potatoes' video on the AHDB home page has, at the time of writing, been watched 334 times. That is one view for every 10 registered potato growers in the UK.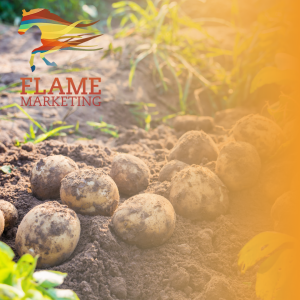 You would be better off inviting every viewer round to yours for dinner.
I am not here to poke fun at the AHDB's attempts at marketing; the truth is I think it is tough to build meaningful brands when you are funded by a levy. Every one of its members pays into the kitty so everyone wants to benefit and that leads to the promotion of meaningless commodities and their volume, not meaningful brands and their value.
The revolution I want to see is one in which we build intangible value into the food you make, so you get paid at least a fair price. And for that to happen there needs to be a complete shake-up of agricultural marketing and advertising. An approach that is focused on building agricultural brands and not promoting agricultural commodities.
Maybe a levy board can achieve this if they can manage their stakeholders and promote region against region, variety against variety and breed against breed.
But I have my eye on those subsidies. A tiny proportion of that budget spent wisely building agricultural brands could transform British farming.
With UK governments, for good or ill, taking responsibility for agricultural policy, we have an opportunity to rethink how we use taxpayers' money, as subsides alone or in part to help stimulate demand and desire for the food you make.
So maybe it is time we put our difference aside and you invited British advertising to support British agriculture.
For more information about agri marketing for your shop please check out our website: FLAME MARKETING
Article taken from Farmers guardian