How farm wedding venues can make the most of market trends
The wedding industry has been one of the hardest hit by the Covid-19 pandemic, with an estimated 200,000 weddings postponed or cancelled since March 2020 But with outdoor wedding gaining in popularity could farm wedding venues be a good option for farm diversification?
Venues across the country have had to deal with long periods when they have been effectively barred from holding ceremonies and even in the interim periods guest numbers have been extremely limited.
Figures from the UK Weddings Taskforce, which represents operators in this sector, suggest the industry as a whole generated £14.7bn to the UK economy in 2019 and employed more than 400,000 people.
It estimates the financial loss to the wedding sector, as a result of Covid-19 closures, is £7bn.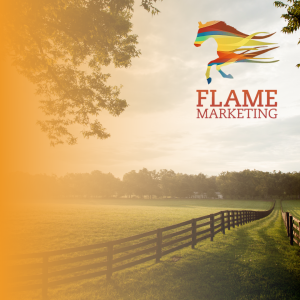 Government support to the wedding sector has been limited, forcing businesses to think creatively about how to get through the past year.
Many venues which traditionally let accommodation to wedding guests have instead let it on a self-catering basis, which has been a valuable income stream.
We look at the lessons learned, what trends are expected to be strong, and talk to a Glastonbury wedding and events venue, which has had a "bruising" year.
1. The importance of flexibility for farm weddings
The biggest lesson for businesses has been the importance of not putting all their eggs in one basket and to be adaptable, so they can seize new opportunities as they arise.
"Some venues have traditionally focused 100% on weddings, but some of those businesses have tried to diversify away from that or tap into different markets," says specialist wedding venue consultant Kelly Chandler.
"We have seen that no matter how successful the core activity is, it can be taken away. Everybody has looked at what else they can do with their assets."
2. The right technology is crucial for farm wedding venues
The second half of 2021 is now shaping up to be one of the busiest ever for weddings. This means many venues are facing the logistical challenge of having to deliver two years' worth of work in one, while staying on top of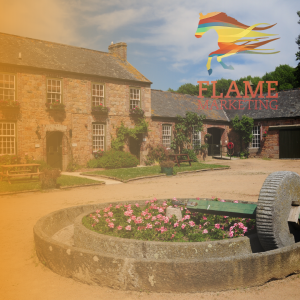 their costs.
Having the best possible team in place is essential. Weddings are a people business, but any team needs to have the right systems in place to support it.
"A lot of my recent conversations have been around things like the use of customer relationship management (CRM) systems to co-ordinate and streamline the workload," says Ms Chandler.
"Ultimately,
are asking how they can operate more effectively, without needing to double the size of their team."
One of the positives of the past year is that it has forced the sector to move on in "leaps and bounds", such as by using virtual tours and other remote-selling tools to showcase their products and services.
"Over lockdown, the only way to get people through the venue door was to show them it virtually," she says. "Having people in for a viewing is now almost the end of the sales process, rather than the beginning."
Given farm wedding venues are not a repeat-booking business model, constant effective marketing has always been crucial to success.
The average age of someone getting married is 32, so it is a customer base that is tech-savvy and expects to be able to find everything they want to know about a venue online.
"Pre-pandemic, it was those businesses that were embracing digital marketing and technology which were flying. Those that don't embrace this will be left even further behind."
3. Micro-wedding trend to continue
Couples who went ahead with their weddings last year had no choice but to have a small wedding, but there are plenty who argue that this is a trend that is here to stay.
Jane Caterer, of Petite Weddings, says the pandemic has accelerated the trend of micro-weddings, where couples are choosing to tie the knot by eloping or arranging a small wedding with just a few very close friends or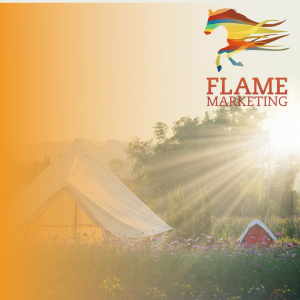 family.
Small weddings are less expensive and are, therefore, highly attractive to the many couples facing financial stress with job loss or career uncertainty, as the UK economy takes the double hit of Brexit and Covid-19.
They are also popular with people planning their second wedding.
"We have a lot of people coming to us saying, 'We don't want a big wedding like we had the first time, this time we want to do it our way'," says Ms Caterer.
Ms Chandler suggests there was already a growing trend towards micro-weddings pre-pandemic.
"For the next two or three years, I think we will see a lot of smaller weddings. But running alongside that, there are people who want to get back to having large weddings, just as they always did.
"I don't think micro-weddings will become the new normal, but may become a fairly significant part of the sector."
4. Weekday and winter weddings to become more common
About 95% of the weddings scheduled for 2020 were postponed, rather than cancelled. This means there is a considerable backlog to get through over the next couple of years.
The inevitable consequence is that more people will have to accept they are not able to get married on a Saturday, and venues are already reporting more weekday bookings than normal.
Encouragingly, venues are also reporting that more people are willing to book during the winter months because dates are more affordable.
5. Multi-day celebrations growing in popularity
Farm wedding venues that offer weddings along with accommodation will appeal to customers who want to make their money go further than with a traditional wedding by holding a multi-day celebration, says Ms Caterer.
Wedding website Hitched, which carries out an annual National Wedding Survey, put the average cost of a wedding in 2019 at just below £32,000.
"If you had a wedding for 20 people in one of our venues with accommodation, you could do that for under £10,000 including a few days' stay – so you get a holiday and wedding for a third of the price of a traditional wedding," says Ms Caterer.
Ms Chandler agrees that demand for accommodation which runs alongside farm wedding venues is growing year-on-year, which is why many established venues have been adding accommodation to their offering.
"I think this is a trend that will continue to grow.
"One of the things that has helped some businesses get through the past year has been the ability to offer glamping and self-catering facilities. Those who didn't have that option have found it harder to generate revenues."
Wedding research trends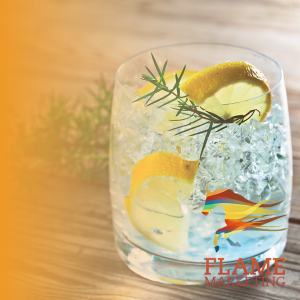 Bridebook, the UK wedding planning app, produces an annual report  on industry trends. The UK Wedding Report 2021 shows:
Millennial couples do the bulk of their research on their mobile phones, so the businesses that thrive will be those with websites that are mobile-friendly, personalised and have social media elements built into them
Reviews and virtual tours are becoming increasingly important during the booking process, so make sure you build your review base by uploading testimonials from clients and suppliers. Couples read an average of 42 reviews online
People expect access to the information they need instantly – for example, they will skip or filter out websites that don't provide pricing information
Barn-style farm wedding venues are second only to hotels when it comes to popularity. Price, the grounds and helpful staff are cited as the most important features for people looking for a venue. About 40% are interested in having overnight rooms available.
Key wedding dates in England 2021
12 April Weddings of up to 15 people are allowed, along with outdoor receptions in Covid-secure venues. Reduced service length
17 May Weddings of up to 30 people are allowed, with receptions either indoors or outdoors in Covid-secure venues
21 June Government plans for weddings to return to normal, with no limit on attendees
Case study: Glastonbury wedding and events venue
Michael and Jenny Churches had 38 weddings booked for 2020 in the deconsecrated church next to their farmstead. They ended up hosting just six – two in August and four in December.
The Farmers Weekly awards' Diversification Farmer of the Year 2019 finalists, who farm at Godney Farm, near Wells, Somerset, say the wedding industry has suffered from what has felt like "brutal restrictions" during the past 12 months.
"The number of couples I have had in tears – I have felt more like a marriage guidance counsellor than a wedding venue at times over the past year," says Mr Churches.
"At times, it has felt like the rules have been unfair. At one point you could get on a plane with 200 people for a 10-hour flight, but you could only have 15 people at a wedding.
"The length of service was also reduced drastically, meaning they faced the prospect of a wedding that was nothing like what they had planned.
"For us, it was the lack of clarity that was the hardest – not knowing what we were able and not able to do. It has been very hard."
Mr Churches says support for businesses like his has been very limited. While income generated from the wedding venue dropped by about 85%, he was only able to claim a £10,000 small business rates relief grant.
"Although he had business interruption insurance in place, he is still waiting to see if he will receive a pay-out. "Fortunately, we don't have large loans to repay."
Like so many others in their situation, the family were forced to quickly innovate to minimise losses and create new income streams.
For example, as a way of using up surplus drinks stock, they started selling cream teas during August and September.
"We had cans and bottles of drink which had to be used up or thrown out, so we put picnic tables outside and started advertising on Facebook and with a sign outside the farm gate.
"It worked well in terms of getting rid of stock, but wasn't life-changing in terms of income.
"One issue is that you never knew how many people you were catering for, whereas with a wedding, if you know you have 50 people coming, you know how much food you need."
Other strategies included agreeing a six-month rental for a cottage on the farm that had become available, following the dispersal of their dairy herd and pressing ahead with plans to build three glamping pods.
"All being well, this is a business we can run beside the wedding venue. We already have a few weddings where they have booked the glamping pods and the cottage, so their guests can stay on site. But it also gives us an opportunity to provide mid-week breaks to others, too."
With 46 weddings currently on the books this year and bookings coming in for as far ahead as 2025, Mr Churches is optimistic they have now turned a corner.
He is looking forward to 21 June when, according to the government's roadmap, limits on guest numbers should finally ease.
But he says the past year has been "bruising" and that lessons will have been learned by everyone in the sector.
"The big lesson is don't just rely solely on weddings. We are an events company too, so we did do other things, but it has highlighted how important that aspect is.
"The introduction of the glamping business is an extension of this and will hopefully open us up to an even wider audience."
For more information about marketing for your shop please check out our website: FLAME MARKETING
Article taken from Farmers guardian