Estate diversification key to resilience amid market uncertainty
Research by Carter Jone has shown that the recent market uncertainty is having a far greater event on undiversified estates, compared to those which have moved into estate diversification. Estate diversification can come in many forms such as tourism, wedding venues and property development.
The values of diversified rural estates are proving resilient in comparison to the wider agricultural land market, despite Brexit uncertainty. Now in its ninth year, Carter Jonas's annual Model Estate report analyses the performance of a 3,168-acre notional agricultural estate located within the geographical triangle bounded by the M4, M40 and M5 motorways.
The value of the Estate fell by 1.5% to £40.1m over 12 months to 31 December 2017, while average bare land values fell by 8.2% over the same time period.
The Model Estate tracks the annual performance of its various components, which includes a Grade II listed manor house, let and in-hand farms, a commercial and residential portfolio, and the 'other' category, comprising a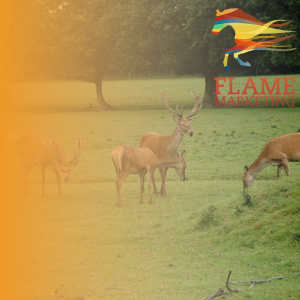 telecoms mast, fishing rights, a syndicate shoot and a solar farm.
Driven by the uncertainty caused by Brexit, many of the separate components of the Model Estate recorded a levelling of values, with in-hand farms decreasing by 1.8%, and let farms by 2.3%. Conversely, the let residential portfolio saw an uptick in value, increasing by 2.6% to £2.85m. This mirrors the national housing market, in which certain locations are recording strong growth. The commercial component of the Estate remained static in 2017, and the portfolio remains fully let, reflecting the robust demand for a good quality product.
Despite the slight fall in value year-on-year, the five-year annualised growth of the Estate increased by 5.6% per annum, demonstrating the long-term investment value of the asset class. Looking ahead, several key strategic objectives have been agreed, to mitigate against the impact of Brexit. Following the relaxing of Permitted Development Rights, further conversion of agricultural buildings has been planned, while an expansion of the Solar Farm will secure additional income for the Estate. Diversification options such as minerals resource and battery storage will also be explored, and existing environmental schemes will be considered, taking advantage of speculative environmental initiatives.
Tim Jones, Head of Rural at Carter Jonas said that whilst the Government has made certain steps to reassure the rural sector with regard to secure income streams post Brexit, until a comprehensive strategy is produced, many rural businesses are approaching the next few years with caution.
"This current climate has impacted on land values which have dipped slightly, as reflected in our report," Mr Jones said. "As evidenced through our research, rural businesses large or small can benefit significantly from non-agricultural, diversified income streams which will help support them against any headwinds that are impacting on the land market.
Mr Jones added: "As the political landscape unfolds, landowners, farmers and tenants will need to be innovative and adapt their business strategies accordingly and we expect to see increasing numbers of rural businesses committing to diversification options as they prepare for change."
Article taken from Farming UK