Estate diversification and farm diversification are very hot topics at present and the current changes to BPS are only speeding up the rate of rural diversification. Farms and estates continue to diversify and develop new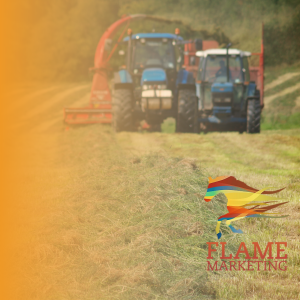 income streams, but barriers to entry and success still exist. New research carried out by Farmers Weekly provides closer inspection, and we look at options for overcoming the barriers.
The research was carried out with over 250 farm and estate owners and shows that the appetite for diversification and developing new non-agricultural income streams remains strong. With Basic Payment Scheme entitlements set to disappear in less than a decade, landowners at all scales have been investigating suitable alternative streams to complement their existing businesses.
The new research has shown that more than two thirds are currently diversifying. Of those who aren't currently considering a project, four out of five are likely to do so in the next five years, but the traditional barriers to progressing a project remain. Respondents identified funding and budgeting as key concerns, just behind securing planning permission, which ranked highest as a problem that most felt they would need to overcome.
WHAT DID LANDOWNERS SAY?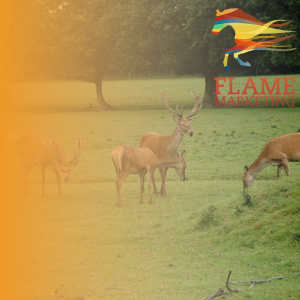 There are many diversification projects which suit farms and estates. Land and roof space can be put to renewable energy generation, while old livestock sheds and redundant barns can be turned into residential accommodation or commercial space. The research identified that commercial or residential developments are currently the most popular choices for diversification. Workshops, retail units and office space were all listed by respondents who have ventured into commercial lets, while rented accommodation and holiday cottages have proven popular among those with dwellings at their disposal. Solar panels – both ground and roof-mounted – are the most likely renewable energy projects to be developed.
OVERCOMING THE BARRIERS TO ESTATE DIVERSIFICATION
Alongside planning permission, securing funding and budgeting present the greatest challenges for those not currently diversifying but considering doing so. Jonathon Day, rural consultant at Carter Jonas, says he understands the need to borrow in the current climate. Having been at the Agricultural Mortgage Corporation (AMC) for 25 years before joining Carter Jonas in February 2019, he has seen a vast number of applications from farms and estates to borrow small and large amounts to fund diversification projects, as well as expansion.
"When times are hard in farming, applications are often made to restructure debt whereas when times are good, applications reflect a desire to expand," he says. "In the current climate, the disappearance of the Basic Payment Scheme is making some businesses consider that their current business model won't stand up in 10 years' time. Diversification is an area such businesses will look at, alongside those who have more sons and daughters than the farm can sustain and need new income streams."
Affordability has risen in significance among lenders since the recession. While agriculture has always been a favoured market – and remains so – they are now keen to stretch test businesses to ensure that they can afford repayments if interest rates rise. Demonstrating affordability is just one aspect of the process though. "An application for a diversification project should include a budget and a business plan," says Jonathon. "This differs significantly from lending applications that landowners may have experienced in the past. For example, borrowing to buy the neighbouring field will not traditionally have required a detailed budget. But if you're going to build a farm shop, you need to detail why it is in a good location, how many customers you expect to get, and how you have arrived at that number. There is a whole range of things to think about, which is why it's useful to use a consultant to help you do the market research to prove your budget is accurate."
WHY DO SOME LENDING APPLICATIONS FAIL?
All banks require some security to lend against, and this might be an issue for some new businesses or tenants, Jonathon said. "A good track record in business will help your case – and it could work against you if you don't have one," he added. Being aware of the volatility of the market you are going to be involved in is also worth consideration. While agriculture is deemed relatively low risk, the new diversification might not be. "A farm with a pub for example – and yes they do exist – are two very different markets. The long-term prospects for traditional agriculture are fairly secure, while rural pubs are under pressure. A diversification such as self- storage is another example. If there are lots of landowners doing a similar thing nearby then a bank might not think it will be as profitable. My advice – do your research and know your market."
GETTING HELP WITH ESTATE DIVERSIFICATION
Jonathon advises businesses planning diversification projects to seek expert support if they feel funding their project is going to be challenging. "What Carter Jonas is able to do is review the plan and spot areas where the application needs to be strengthened in order to give it the best chance of succeeding. We are also able to advise on where a business can go to apply for funding on long-term rates, which provides the financial stability a diversification requires to successfully get it off the ground."
We would also recommend seeking support from marketing advisors, you can Check out our farm marketing strategy guide here, or you can book a consultation with us here. You may also benefit from attending the Farm Business Innovation show, you can get free tickets here.
SUMMARY OF RESEARCH FINDINGS
Two-thirds of respondents are currently diversifying on their farm or estate, with commercial or residential development the most popular.
Of those not currently considering a diversification, 80% said that they will do so in the next 5-10 years.
Common commercial projects include workshops or retail units.
Holiday lets are very popular residential developments, as are dwellings for the private rented sector.
Ground or roof-mounted solar panels are the most likely renewable energy projects.
Leisure facilities mentioned include livery yards and shooting grounds.
Over half of those currently diversifying plan to do so further in the next five years.
Just one in five respondents received funding or grants for their project.
Around a third each consider their diversification was profitable in the first, second and third years.
Whatever type of diversification project you're currently doing or thinking about, Jonathon and our other experts have dealt with a huge array of diversifications – some mainstream, others not so. They include car restoration, sawmilling, telecoms, construction and building, vehicle servicing, care homes, nurseries, machinery dealerships, food and drink manufacturing and many more. If you would like to talk to someone about your project or ideas, please contact our team.