A strong brand is crucial for agricultural businesses looking to diversify
At Flame Marketing we are strong believers of marketing your farm brand, especially new farm diversification projects, and this article just shows how it can make the difference! A good brand can make you a 10 times more buyable brand.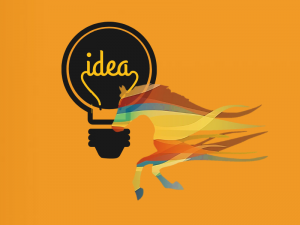 Being 100% clear about who you are and what you've got to offer is crucial if you're to move successfully into new areas and watch your business grow. How can you expect other people to buy into what you're offering otherwise?
A strong brand identity is a good place to start, and it's something we're seeing more and more farmers invest in – especially as younger generations move up and take the reins.
But it's not all 'out with the old, in with the new'. There's a delicate balance between respecting existing client bases and long-established methods and wanting to reach out and be more commercial.
Chase vodka strong brand identity Strong values and heritage don't need to be ignored in pursuit of an upswing, but, equally, impressing non-agricultural businesses with what you've got to offer takes the right kind of branding if you're to come across as authentic and credible. If you're moving into distilling spirits, for example, you and your branding partner need to establish why a mixologist from the USA would want to give your product pride of place on their optic line-up.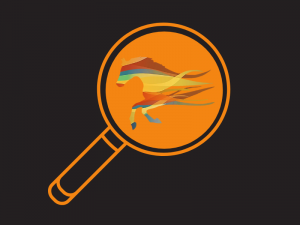 And there's a lot more to this than fashioning a funky logo. When we started working with father and son farmers William and James Chase, they had a distillery operating out of their Herefordshire farm producing premium potato vodkas and gins, and they needed a strong brand and packaging identity to attract buyers.
We immediately established that we needed to make a virtue of their farming heritage and their field-to-bottle production values. We also wanted to celebrate the Britishness of the farm, distillery and spirits range, and marry nostalgia with modernity.
So playful references to Britishness were introduced. The label on the front of the bottle, for example, was fashioned to look like a postage stamp as a homage to the Penny Black, the world's first adhesive stamp, which was first issued in the UK in the mid-1800s. Tyre tracks run across the label hinting at the nation's impressive motoring legacy and the Chases' love of classic farm vehicles. And a Union Flag below the label leaves the consumer in no doubt as to the provenance.
Ultimately, it's all about storytelling. If you want to attract people from different walks of life, you need to celebrate what makes you uniquely you and explain the relevance to them. A brand may not be as tangible as tools and fertiliser, but, in today's market, conveying values, attitudes and credibility is so important. And that's where strong, considered branding comes in.
For more information or help about farm diversification projects and Agri Marketing check out our website at Flame Marketing
Article taken from Farm Diversity