Catgill Farm – Glamping farm diversification turned retired farmer's life around
Glamping is set to see it's best year on record. With many people in the UK not been able to travel abroad a lot are now deciding to travel the UK. This article shows how a family dairy farm has transformed into a glamping farm diversification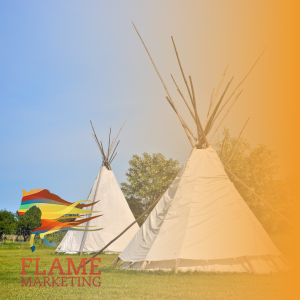 Catgill farm has been our family home for the past 60 years, originally run as a dairy farm by Grandad Ken. In 2013 Ken's grandson Oliver returned to Catgill Farm to the cottage where he was born and had the idea of opening a campsite. It was not easy to sell his idea to his Grandad but he agreed and the campsite opened in 2014.
"We hoped people would love it here as much as we do" said Oliver, it turns out they do and the campsite has grown enormously in popularity over the past 5 years. It's an amazing place for families there is so much to do; Bolton Abbey is only 1Km away and Hesketh Farm Park is literally over the road.
The site is also close to the Dalesway footpath and there are numerous cycle routes including the famous Tour de France and Tour de Yorkshire routes. Each year we have added new features to the site, we started with a high quality amenity block and a field. Ken would welcome guests into his living room to check in.Catgill Farm Diversification – Glamping Pods
Now we have a reception/office area with a small shop and a coffee shop. This year we have added five new glamping units, three beautiful timber pods equipped with everything you need for a relaxing, back to nature holiday and two luxurious, cosy bell tents for the ultimate under canvas experience. Each unit has its own private patio with hot tub, comfy chairs and fire pit with built in pizza oven. Our Glamping Hideaway has been so popular that we are planning to add another three pods later in the year. We now have a team of six amazing staff to help us with the day to day running of the site.
There are in excess of half a million visitors to Bolton Abbey each year and the Campsite and Glamping provide much needed overnight accommodation in the area.
Diversification of our farm has provided apicturesque and natural venue for people to spend quality time in the Yorkshire Catgill Farm Diversification – CampsiteDales. In addition it is bringing more visitors to the area and extending the tourist season as the timber pods have electricity and heating so provide year round accommodation. This in turn delivers much needed help to local businesses,supporting the rural economy and adding to the vibrancy of the local area.
At nearly 87 years old Ken, with his traditional Yorkshire charm and sense of humour, still loves chatting to the campers, he has become quite a legend on social media even though he has no idea what it is!
"We are so lucky to live in such a beautiful part of the Yorkshire Dales and we love sharing it with our guests, many of them return year on year so we have made many new friends," said Ken. In addition to all the other benefits of diversifying the farm, it has given a new lease of life to a retired dairy farmer who lived on his own in the old farmhouse
For more information about Agri Marketing check out our website at Flame Marketing
Article taken from Farm Diversity