Farming roots inspire novel drinks business
Farmers turned drinks connoisseur, this article shows how farmer Ben Branson developed his own farm diversification drinks line with a differe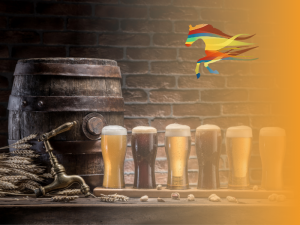 nce!
Think back to the last time you treated yourself to a bottle of something alcoholic.
As you perused the shelves, do you remember thinking there was a much wider choice than usual?
If so, you were right – the artisan alcohol market has skyrocketed in the past couple of years and farmers have proved they are particularly well placed to capitalise on the trend for locally produced tipples made in small quantities.
You name it, farmers make it – from gin to vodka, beer to cider, many projects that began as small experiments in a farmhouse kitchen are now household names.
But who is catering for the non-drinkers? Yes, there are juices and cordials – but nothing that quite comes close, either in presentation or price, to the alcoholic offering.
The designated driver, non-drinker, pregnant woman or underage young farmer (ahem) doesn't always want to drink an endless stream of fizzy drinks or water.
This is where Seedlip comes in. Founder Ben Branson spotted a gap in the market and set about solving the "what-to-drink-when-you're-not drinking" dilemma.
With a background in branding premium drinks brands and a 300-year family farming history behind him, Ben was uniquely placed, not only to develop something special but also to create a beverage that could benefit his family's business.
"Seedlip didn't actually begin as a business idea at all," Ben says. "While looking into different herbs to grow at home, I came across a book written in 1651 called The Art of Distillation.
"It documented now-forgotten copper-distilled herbal remedies that were non-alcoholic. Out of curiosity I bought a little copper still and began experimenting in my kitchen with herbs from my garden.
"It was only when I began to understand that the world was actually at the beginning of a paradigm shift in what we're drinking that the mission to solve the dilemma of what to drink when you're not drinking, invent the world's first distilled non-alcoholic spirits and continue my family's 300-year legacy of working with the land came together as a business idea.
"The world is drinking less alcohol but spending more on it and is drinking less sugary, fizzy drinks so it's an exciting time to be able to offer an adult, sugar and sweetener free non-alcoholic product," Ben adds.
First product within the farm diversification
Ben's first product, Seedlip Spice 94, was launched in November 2015.
Combining six individually distilled barks, spices and citrus peels, the distilling process results in an end product free of calories, sugar or artificial flavourings.
The spirit provides bartenders with a base from which to create virgin cocktails, while providing the drinker with the same social rituals of ordering a gin and tonic or making one at home.
"I love the fact we can balance tradition and old techniques to solve a modern-day dilemma," Ben says.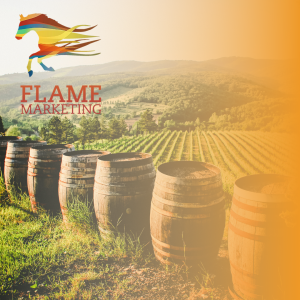 Ben Branson's creations use handpicked peas
"With a Seedlip and tonic you can have a truly adult drink that is dry, bitter and full of complex flavour rather than something fruity or sweet."
Farm Diversification
The farm diversification wan an immediate success. Spice 94 sold out and plaudits starting rolling in from household names wanting to champion the spirit. Heston Blumenthal's restaurant The Fat Duck, The Savoy and the Mandarin Oriental were just some of the Michelin-starred establishments quick to put Ben's concoction on their menus.
Six months later, Ben launched Seedlip Garden 108. Inspired by the English countryside, the spirit features handpicked peas and hay from the family farm and herbs including spearmint, rosemary and thyme.
"With Garden 108 I wanted to recreate the memories of sitting in our fields eating peas with my grandfather as a young boy," Ben says. Indeed, this celebration of English produce is reflected in the name, as 108 refers to the number of days it takes to sow, grow and pick the peas.
It was with this creation that Ben's farming background really elbowed its way centre stage –appropriate, considering the name "Seedlip" originally refers to a basket used by farmers when scattering their seeds.
Adventure playground
"Sitting in a combine, playing around on the yard, eating peas – growing up on a farm was like an adventure playground," Ben says.
"I certainly appreciate the hard work that goes into growing a plant and feel very lucky to have spent so much of my childhood outside. Family, hard work, patience, fresh air – you learn a lot."
Seedlip Garden 108's name refers to the 108 days it takes to sow, grow and pick the peas used to make it
Ben grew up on Hoe Hill Farm, just outside Swinhope in the Lincolnshire Wolds, and it's this upbringing that inspired his decision to put safeguarding the English countryside and promoting the work of British farmers at the heart of his business.
"Farming these days isn't exactly easy and the industry is under a lot of pressure," he explains. "No one has found a way to create more land yet and so, to me, the English countryside is extremely precious.
"My family's legacy and keeping it alive is very important to me, as is highlighting just how wonderful English produce is, and the need to continually champion those working within the industry."
Ben's uncle is at the helm of the family business today, which in total farms 2,023ha across North Lincolnshire and Yorkshire, producing grain, potatoes and peas.
Some of these peas make their way into Garden 108, along with hay from the farm.
"Thirty of us hand-picked 2.5t of peas in pod last summer," Ben says. "It took 12 hours on our hands and knees, but it was well worth it."
Ben believes that brands connected to the countryside and farming have strong marketing potential.
"I think people like to know where things come from and there is certainly scope for farmers to take advantage of this," Ben says. "Farmers are the silent entrepreneurial engines of our country."
Ben is determined that his family's farming legacy will have a pivotal role in the development of the Seedlip brand.
"We are going to be building a small tasting room and laboratory at one of our farms later this year which is very exciting as we can invite bartenders to experience what we do, as well as research and develop future products, so I will be spending more time up there," Ben says.
"We are only a year old," Ben says. "And in that time we've gone from hand-labelling the first 3,000 bottles as a one-man-band that sold out in Selfridges in record time, to now being listed in more than 50 Michelin-starred restaurants and world famous bars and hotels such as The Ritz.
"We're now a team of 14 people – it's been totally surreal and clear proof that we launched at the right time and are solving an unmet need.
"We have an exciting year ahead. It's going to be another surreal one I think."
What's your tipple?
Seedlip Spice 94
Strong clove and citrus top notes and a long finish drawing on the highest quality barks (oak and cascarilla), spices (green cardamom pods and Jamaican allspice berries) and citrus (grapefruit and lemon peel), all of which are distilled individually.
The "94" refers to 1494, the year Columbus discovered allspice berries in Jamaica. Spice 94 has a recommended retail price of £27.99.
A green and floral blend of copper-pot distillates including handpicked peas and hay from Ben's family farm and traditional herbs including spearmint, rosemary and thyme.
The label's "108" refers to the time it takes to sow, grow and pick the peas. Garden 108 has a recommended retail price of £27.99.
Article taken from Farmers Weekly
For any help with marketing or setting up a farm diversification don't be afraid to get in touch with us here at Flame Marketing. we offer a FREE consultation to help you in your development of a new enterprise.